BEING A WOMAN IN THE START-UP WORLD FT. ZARA JAMAL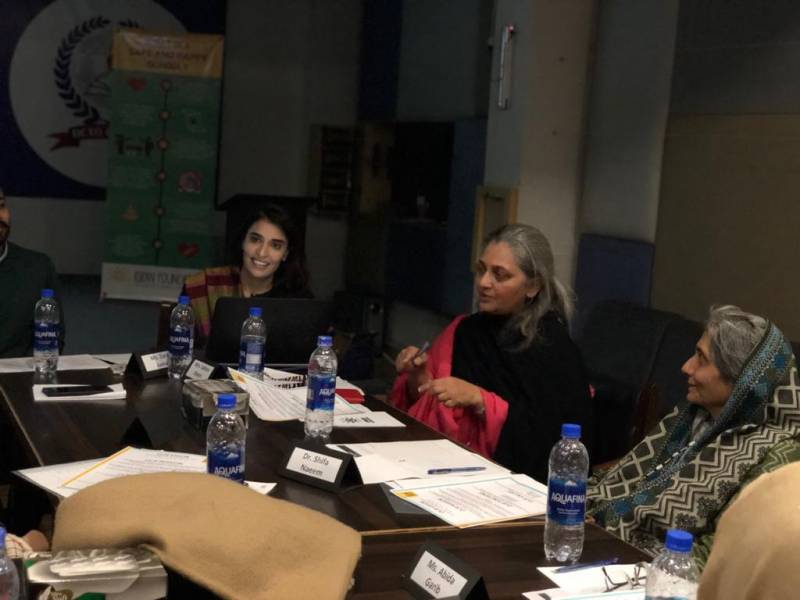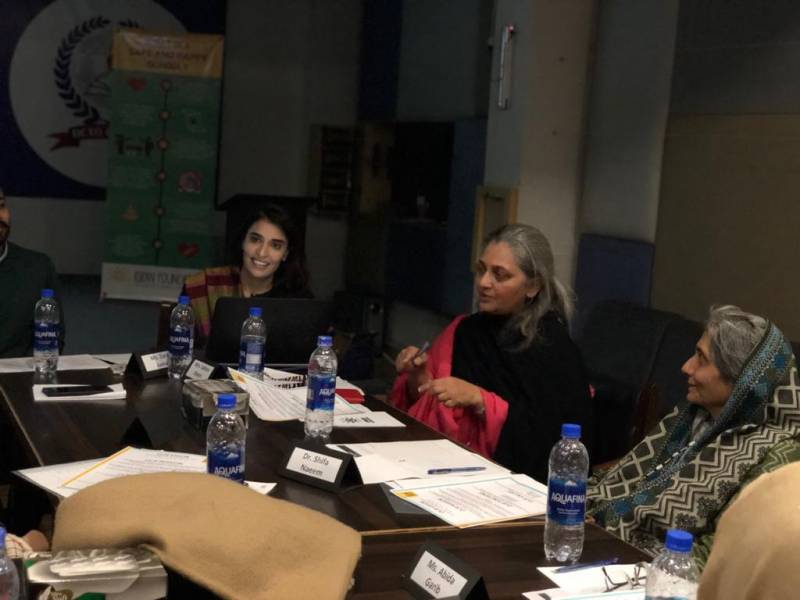 IN ONE WORD, HOW WOULD YOU DESCRIBE THE EXPERIENCE OF BEING A WOMAN IN THE START-UP WORLD?
In one word, I would have to say overwhelming. Overwhelming in the positive and negative sense of the word however. When I entered the startup space, I was running my own organization called Mile Learning. Mile stood for mindful, interactive, learner-centric education. Our focus was to create professional training for youth to support them in building soft skills that aren't taught in school curriculums. We worked on confidence training, personality building, career counseling, and helping youth be professional before even entering the workforce. As the co-founder and CEO, in the startup space, I felt there was a lot more support than I expected. To bridge the gap between funding in the startup space, NIC Islamabad, i2i (Invest2innovate) and other incubators and training organizations are making great strides.
I decided to shift gears and take all my learnings and knowledge to an organization that respected my life situation, ilmX. IlmX is a startup under Arbisoft and Edly, two leading organizations in the tech and ed-tech sector. My role at IlmX is to take their Workplace Essentials training to market, a product I truly believe in. This training courseware includes courses on topics that we rarely hear about in the workplace, but are very much needed, such as Preventing Workplace Harassment, Mental Wellbeing for everyone and much more. These trainings are based on the best practices and learnings from global organizations, but localized to the Pakistani context by including local subject matter experts, as well as the legal context of Pakistan.
AS SUCH, HOW WOULD YOU CROSS COMPARE THE FEMINISATION OF WORKPLACES WITHIN PAKISTAN AND CANADA - IS THE MALE TO FEMALE RATIO REALLY EQUAL?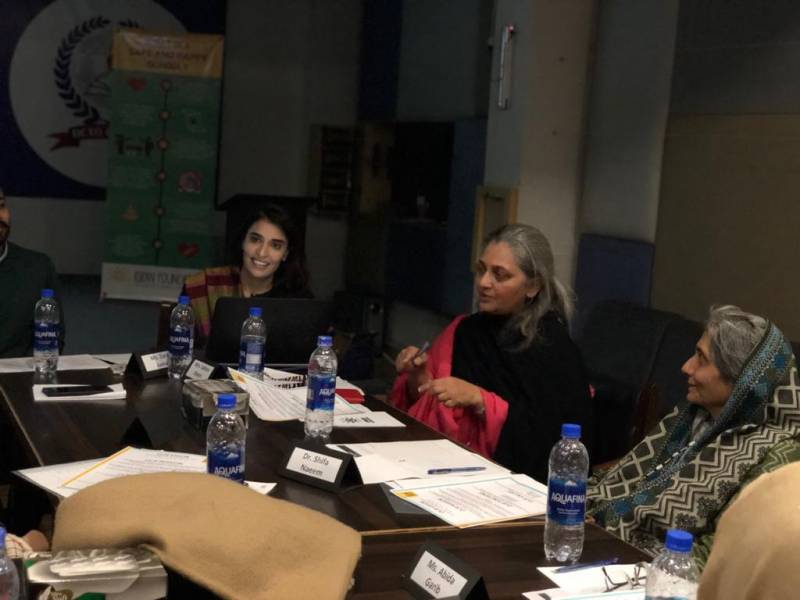 I don't think I can make a fair comparison between Pakistan and Canada. The circumstances of both countries are so different. Canada is a place where most women work, because life runs on a two-income household for most couples. On the other hand, in Pakistan, there are many circumstances where women either choose not to work or are not supported when they wish to work or have to work because there is no one else earning for their children. Comparing the two workplaces would be like comparing apples to oranges. The societal norms and expectations are totally different.
The female to male ratio in my opinion really differs across industries. I worked in Management Consulting most of my life in Canada, and that was a male-dominated industry. But, in Pakistan, I worked more with the education sector, where a lot of my experience was with many female leaders. I have worked a lot in the tech space in Pakistan as well, and the ratio actually seems to be improving and the gap is becoming less wide due to remote work options, flexibility etc…At ilmX, I returned to work after my baby was three months by choice, and that is because my team, both male and female, were so supportive of my life situation. I wanted to go back to work to focus on myself again, and due to flexibility in work hours, I was able to do that and spend lots of time with my baby. I think it is difficult to generalise across workplaces, so I would look at this question from the perspective of industries and organisations, as well as the leaders of those organisations.
In my experience, I have worked with male CEOs, some extremely empathetic, and others, not so much. Most organizations in Pakistan are very personality-driven, rather than being based on processes, policies and structures, which also makes it hard to respond to this question. At ilmX, we are hoping to support organizations in building a culture on best practices, which is what our training try to do!
RECENTLY, YOU'VE TAKEN ON THE HEAD OF CUSTOMER MANAGEMENT AT ILMX. HOW WOULD YOU DESCRIBE THIS ORGANISATION AND - BASED ON YOUR EXPERIENCES - HOW ARE YOU ENSURING WORKPLACE GENDER SECURITY AT ILMX?
IlmX is a social enterprise, and we are committed to enabling individuals and organizations in Pakistan by providing them with high quality learning. Through interactive and activity-based learning, we believe our learners will have a better chance at learning new skills to help in unlocking their true potential and eventually become change-makers in the future. We started working on ilmX in early 2020 and now, we are looking to establish ilmX as Pakistan's national learning platform.
My role at ilmX is managing three key functions. As the Head of Customer Management, my current focus is towards our Workplace Essentials product, an off-the-shelf training library of workplace training which covers topics like Mental Wellbeing, Preventing Harassment, Workplace Safety and Hygiene, Understanding Environment impacts etc…I am also involved in People Strategy along with Marketing. People strategy is a function I hold dear to my heart, and I hope I build a safe space for our team to come share their concerns with me. Not only do we have policies to protect all employees
Our first social impact initiative is our Pakistan against Workplace Harassment Campaign. Given the social climate in Pakistan, it is becoming increasing important to address the grey areas that exist and help build clarity around how to build a safe space for everyone. A joke that may seem harmless to some, may feel targeting to others. Understanding what ethical workplace behavior is key in this training. We are inviting all organizations who hold these values to come join us in our mission, and sign up for our course, which we are offering for free, forever. Not only do we want our organization to understand the importance of this concept, but we invite others to also learn and implement the right policies around harassment. Our course is built with the knowledge and expertise of subject matter experts like Advocate Atika Raza and Nighat Dad, but also the legalities around the subject, including the Protection against Workplace Harassment of Women at the Workplace Act, established only in 2010.
KEEPING IN MIND YOUR SCOPE OF SOCIAL WORK WITH THE KIRAN FOUNDATION, WHAT HAS YOUR EXPERIENCE AS A BOARD MEMBER FOR THIS FOUNDATION?
Inspiring. Kiran Foundation is an organization that is changing people's mindsets through education, which I feel has inspired me throughout my career in Pakistan. Real change come through education and training. Building awareness, talking about difficult subjects and answering questions and providing guidance are the missing pieces of the puzzle. Having lived abroad and seeing what true freedom feels like, I feel it is the responsibility of young people like us to support this shift in mindsets.
Working closely with Mrs. Sabina Khatri, a powerhouse of a woman, in her mission to help, educate and support the Lyari community with a mental health lens. Her goal is to break the cycle of trauma, and use concepts from motherhood which are grounded in love and compassion to do that. She created the first trauma-informed school system, where she educates children, but also their families. Empowering their mothers through education and training is how she is changing communities and households. She is bringing is a lasting one – because it is gradual, consistent, informative and empathetic to the community she is serving.
Even though a not-for-profit organization is an entirely different industry than a startup like ilmX, the one lesson I learned from Mrs. Khatri is to put the beneficiary's experience at the center of all processes and systems at Kiran Foundation. She is out in the field, every day, interacting with the people she is serving and listening first-hand to their problems. At ilmX, we put our customer experience at the core when building our products. This concept is now very popular in the startup world - customer experience and being close to the customer – is what drives success. Mrs. Khatri has been doing that for the last 15 years.
FROM BUSINESS MANAGEMENT TO PHILANTHROPY, WHAT ELSE CAN WE EXPECT FROM ZARA JAMAL?
At the moment, the focus is on working in the field of education and training with the hopes of making an impact, while still figuring out how to be a good mom to my little one. As a first time mom, there are so many things I learn every day, and then balancing working at a new startup can be so challenging, so it's hard to imagine or predict what tomorrow will bring.
In the future, you can expect me to still be working in the skill-building and training sector, hopefully taking ilmX global, and connecting learners in Pakistan to international learning opportunities. The goal is to take the youth in Pakistan to new heights, by training and educating them on ethics, professionalism, mental health, global best practices and on how to build a safe space for all.