7Up Food Mob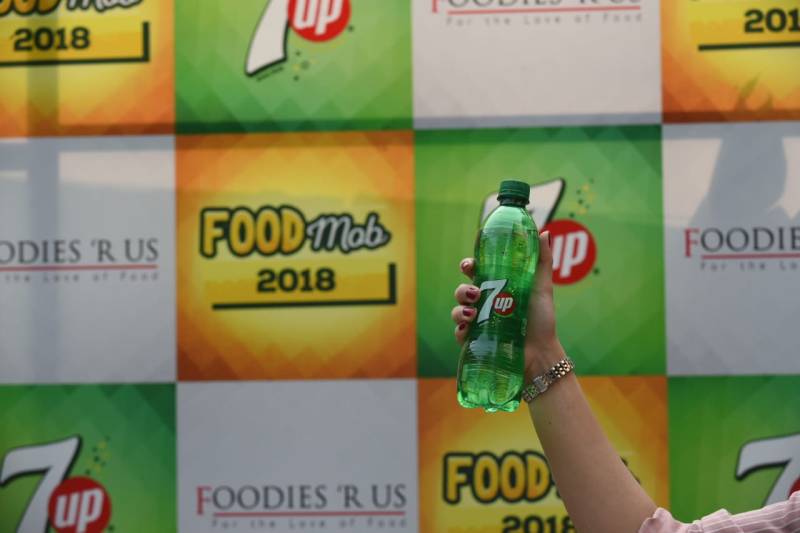 If there is one fizzy drink that really understands
foodies
and their irrevocable love of food, it is without a doubt 7Up! This previous Sunday the
7Up
Food Mob was the
foodies
spot of the weekend and as it customary for
7Up
, food was the most celebrated aspect of the event!
When a debate sparked on the Facebook group "Foodies R Us" about which kind of biryani is the best, the very high spirited 7Up team decided to settle the very enthralling argument by bringing together all of biryani's biggest fans from all over town. "Foodies R Us" founder and ultra-popular foodie among foodies, Asad Sheikh organized the event with 7Up.
It's is not like Lahori's need a lot of reasons to go out on Sundays. Lahori's don't need a lot of reasons to eat out either! Put those two together along with the fun combination that 7Up makes with all kinds of food, and you have yourself a food-fueled glittering party that was the Food Mob!
The event was the real deal for food lovers – it had flavor, it had spice, it had 7Up, and it had real food debate! Be it the ever so important question of aloo's in biryani, or the samosa and desi pizza arguments, foodies from Lahore discussed all kinds of important cuisine related questions and ate their weekend away! There was even a food-centric rapid fire round directed towards the guests.
Then suddenly there was a point where we could see no foodie arguing anymore. You guessed it right! The buffet had opened. The attendees finally calmed down and enjoyed the amazing food on menu. Tough luck in case you missed the event – but hey, at least we have one more food packed exciting occasion to look forward to! 7Up Food Mob please come soon!