16 RARE FACTS ABOUT THE KING OF ROCK AND ROLL
Elvis Presley is a legend in the world of music. He started off as a lonely southern boy, but then he became the heartthrob of the nation and one of the biggest names in the music industry. Elvis has inspired many people, and recently he has inspired the movie 'Elvis' based on his life and musical career. While we know most things about his life, there are still some rare facts that you might not know about the life of this legend. So here is a list of 16 facts you may have not known about the musical genius Elvis Presley.
1. HE HAD A TWIN
Presley's twin brother was supposed to be named Jesse Garon Presley, but he, unfortunately, passed away at birth. Even though Elvis had never lived with his brother or had a brother, the passing of his unborn twin haunted him his whole life. Elvis felt certain loneliness all his life even after his fame, so maybe if he grew up under the guidance of his brother he would have felt differently and would have been a completely different person. Even though Elvis didn't grow up with biological siblings, he inherited three step-brothers when his father remarried after the death of his mother.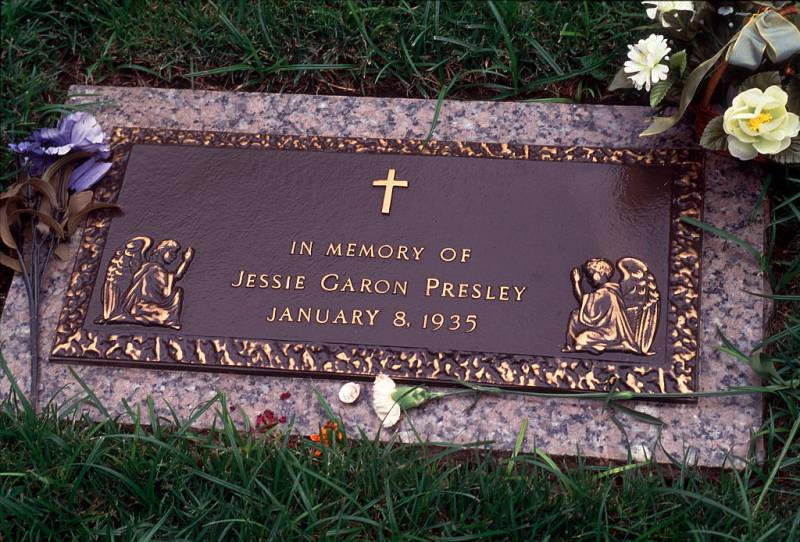 2. HE SERVED IN THE ARMY
In the early 50s, Elvis was gaining a lot of fame with his songs such as 'Heartbreak Hotel' and 'Love Me Tender' but he was still a normal man who could be drafted into the army. He served two years of active duty and four years in the reserves. Even though he was famous he didn't want to be treated differently in the army and when asked he told the media that 'The army can do anything it wants with me'.
3. HE WAS A LONER IN HIS SCHOOL DAYS
Elvis was supposedly very introverted in his school days and would rather sit alone and play music than make friends and talk to people. The story goes that the surrounding kids would throw rotten fruits at him and would make fun of the music he played, calling it 'Trashy'. Those kids definitely ended up eating their words, and Elvis grew up to be quite a people-pleaser.
4. HE WAS NOT A SONGWRITER
Even though Elvis is a celebrated figure in the world of music, he did not write a SINGLE song of his. Even though Elvis didn't write his songs, he knew very well how to make a song his own. He would add his own flair to the songs by changing the tempos and adding unique rhythms, this is what made his music a crowd-pleaser.
5. HE DYED HIS HAIR WITH SHOE POLISH
Elvis Presley's signature look was his shiny black locks slicked back and to the side, but one thing many people don't realise is that Elvis was born with sandy blonde hair. When he first started dying his hair, he used black shoe polish to cover his sandy locks. Later on, in life, he made the switch to hair colour to maintain the dark locks that made people fall in love with him.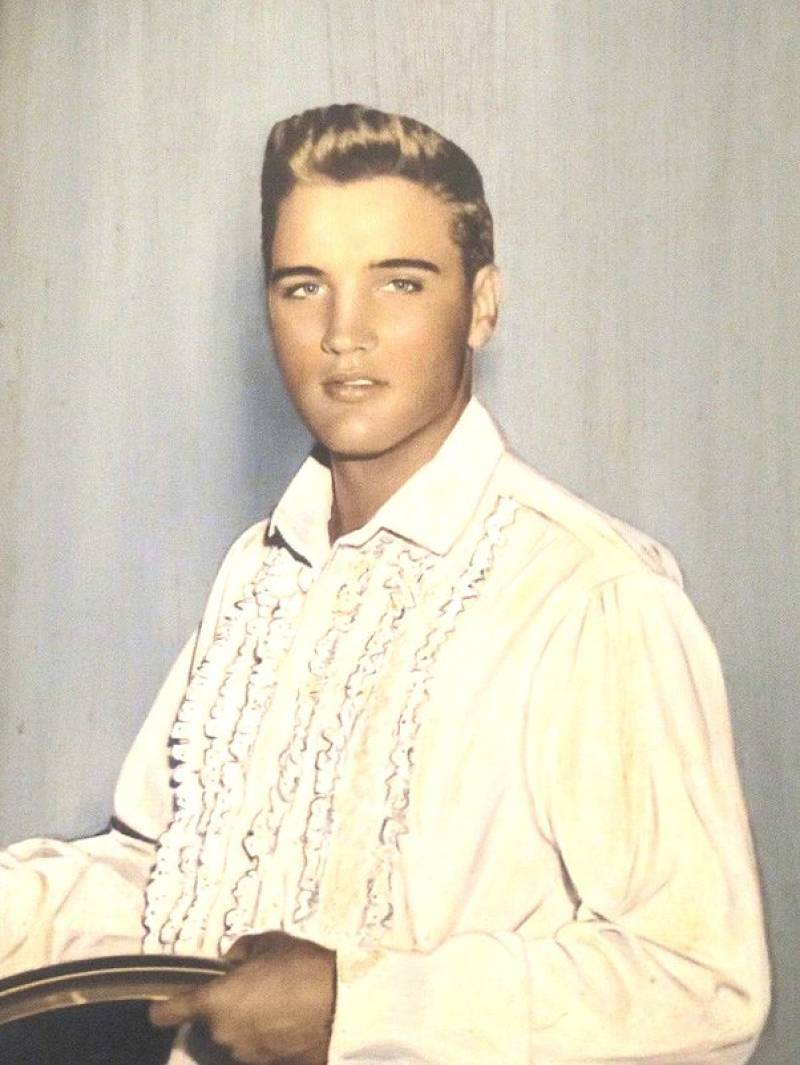 6. HE WAS CONSIDERED A SOCIAL THREAT
At the time of Elvis's fame in the 50s, the media was supposed to be very clean and holy and Elvis was not considered morally correct because of his flamboyant dance moves and clothing choices. Due to these factors, Elvis Presley was seen as a public enemy and many people believed that he was corrupting the youth, especially the girls. In August 1956 Juvenile court judge Marion Gooding attended one of the Elvis Presley concerts and was so taken aback by Elvis's dance moves, especially his hip movements, that he threatened Elvis to tone it down, or he would be leaving his next concert in handcuffs.
7. HIS RELATIONSHIP WITH PRISCILLA WOULD BE ILLEGAL TODAY
Elvis and Priscilla were an iconic couple at the time, but their relationship would be illegal today. Elvis was 24 and Priscilla was 14 at the time they met. Both of them had a 10-year gap, and they also had a pretty rocky relationship with many scandals as well as many fights. Priscilla later shared in an interview, 'I was kind of lost really in who I was earlier in my life, I really didn't have teenage years. I learned so much about him and was with him so much that I thought the way he did.' When she got a divorce from him, she believed it was because she needed to find herself away from his influence.
8. ELVIS HAD A BLACK BELT
Elvis's interest in Karate developed in the army, and since then he studied the fighting style of Chito-Ryu under Hank Slemansky. He sometimes used his Karate skills on stage, and finally got his black belt in 1960.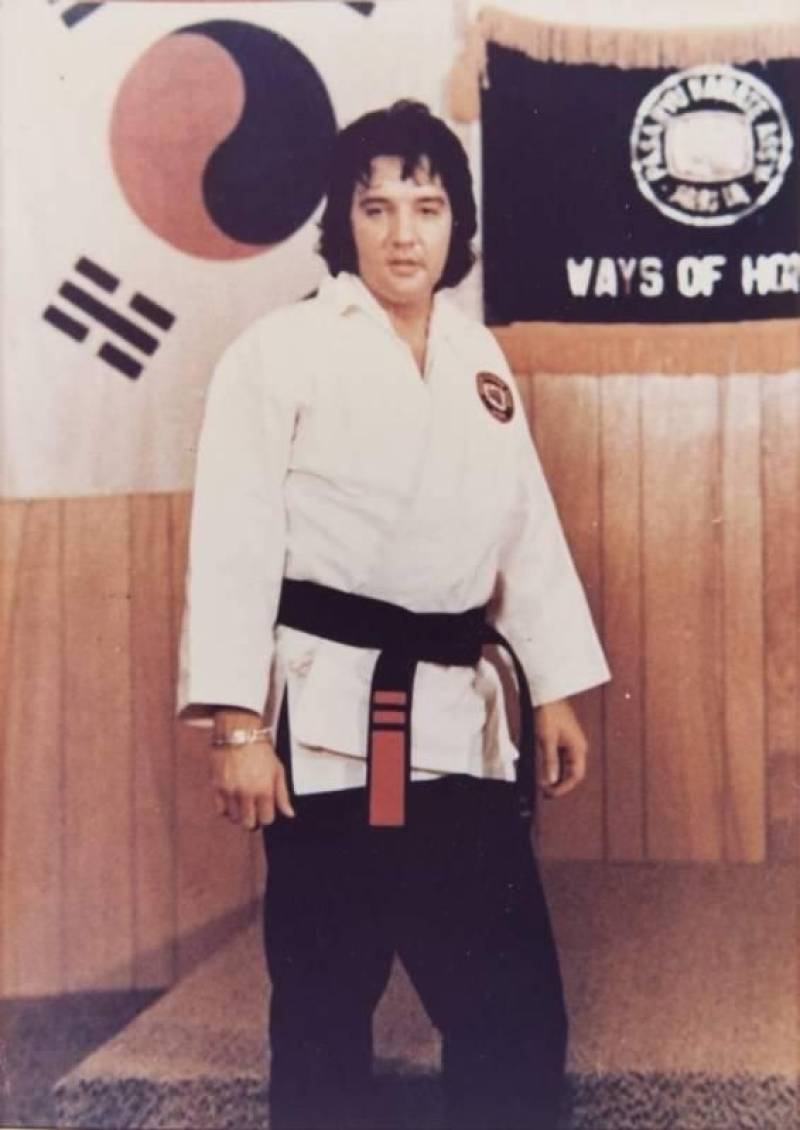 9. HE WAS A GERMAPHOBE
Elvis was a big germaphobe according to his ex-wife Priscilla. One of the weirdest things he did as a germaphobe was revealed by Priscilla once. Priscilla said of her former husband, 'When he drank his coffee, he would always drink it close to the handle and not anywhere else, because he argued that everywhere else other people would drink. He was religious about it, so it was always his cup.' He may have been a superstar, but he was also a normal person who had his own pet peeves and choices, even if they may be a bit out of the box.
10. HE HAD A LOVE FOR GUNS
Elvis loved guns just as much as he did guitars and when he wasn't strumming the guitar he would be pulling the trigger. Elvis carried guns everywhere with him. His old girlfriend Ginger Alden once revealed that Elvis once fired at the TV screen, and sometimes he would fire at the headboard when she was sleeping just to 'Get her attention'.
11. ELVIS NEVER PERFORMED OUTSIDE OF NORTH AMERICA
Even though Elvis had many fans outside of America and around 40% of his music sales were from outside America, he never performed outside of North America. People believed that this was due to the fact that his manager, Colonel Parker, was an illegal Dutch immigrant hence he didn't have an American passport. Parker was afraid that he wouldn't be let back in if he went out of the country. The only time Elvis ever performed outside of North America was in Canada in 1957.
12. ELVIS WAS IN OVER 30 MOVIES
Elvis wasn't just a beautiful and talented singer, he also gained fame as an actor. He worked and appeared in over 30 movies throughout his career. He was seen as a multi talented superstar who could set the stage and the silver screen on fire. It is believed by many that Elvis could have been a big Hollywood star if he put a serious foot forward into the acting industry.
13. HE WOULD PRETEND TO BE A COP
Aside from his love for guns, Elvis also had a weird habit of pretending to be a cop. He would many times attach a police siren to his car and stop speeding drivers. He would play this prank many times and would sometimes even invite his friends to help him. Furthermore, he never caused any harm, he would just lecture the drivers, give them an autograph and let them go. Likewise, he even earned honorary police badges in many states of the country; these badges were his prized possession.
14. PRESIDENT NIXON GAVE ELVIS A GOVERNMENT BADGE
Speaking of badges when Elvis met President Nixon, he gifted the musical star an honorary Narcotic Officer's badge after Elvis told him that he believed the Beatles were rising anti-American sentiment amongst the youth. In return for this favour Elvis gifted Nixon a handgun from World War 2.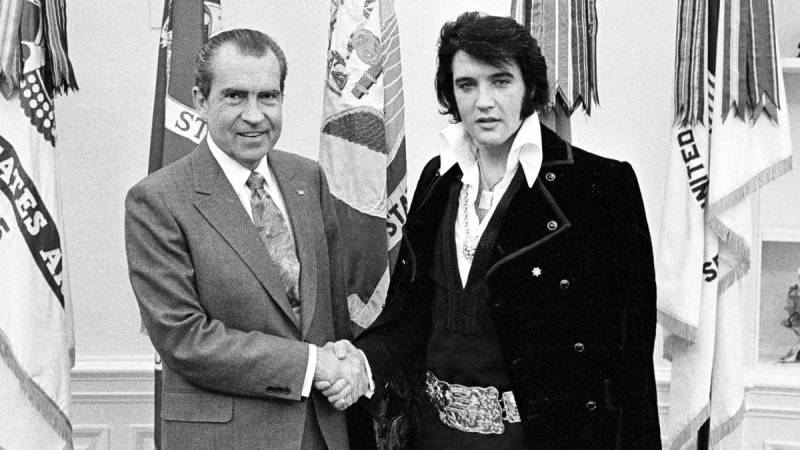 15. HIS FAMOUS DANCE MOVES WERE A PRODUCT OF NERVES
Many believed that Elvis's exaggerated dance moves were a product of his nerves. In his first performance in the 50s, Elvis was reportedly so nervous that his legs would shake. When he saw the reaction of the crowd, especially of the woman, to these moves he decided to keep them in his performances and soon enough they became his signature dance moves.
16. HE HATED THE ACTOR ROBERT GOULET
Elvis had three TV sets which he used to watch simultaneously but whenever the actor Robert Goulet would appear on the screen instead of turning the TV off or changing the channel he would shoot at the TV screen and replace the TV later. Elvis could be heard yelling, 'That jerk's got no heart. That will be enough of that sh**!'