BeGlam: How to Get Dramatic Gold Glitter Eyes and Lips
BeGlam, an application that gets women red carpet ready at a click of a button, hosted the first ever Bollywood Masterclass in Manchester with Jacqueline Fernandez and her pro make-up artist Shaan Mu.
The event welcomed 150 guests including make-up artists, bloggers and make-up enthusiasts, all eager to learn Bollywood's finest tips and tricks from the industry.
Shaan created a glam glitter eye and lip look on his muse Jacqueline, a look that is currently trending across the globe.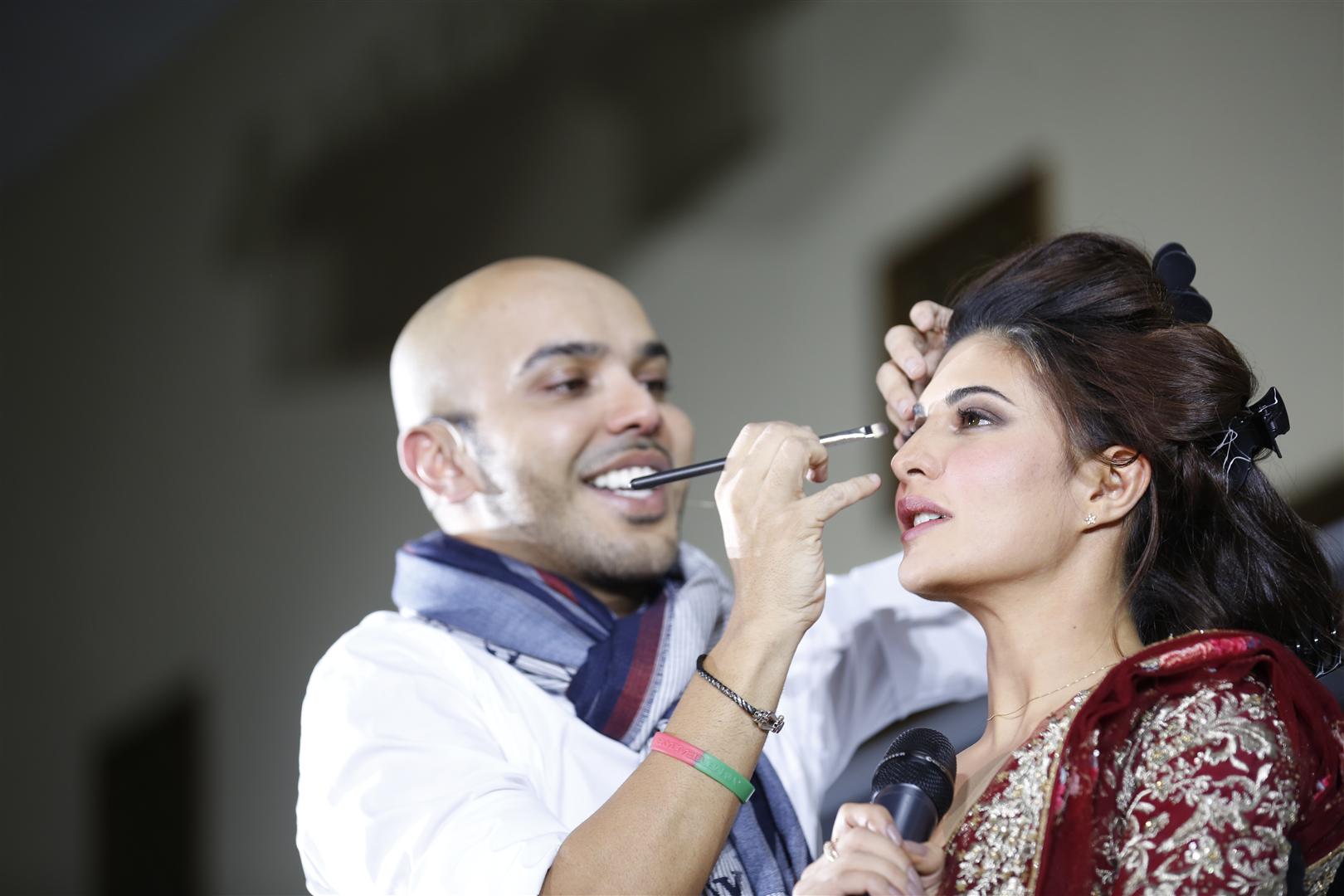 Mehmoona Usman founder of BeGlam explained what the app stands for,
"Be Glam's ethos is about empowering women through beauty, we hope that the attendees this evening learnt tips from the class and that they will experience our diligent service by signing up to the app locally. The vision is to grow the app and create bespoke events such as this one to provide our customers with the best insider knowledge from the beauty industry."
BeGlam brings professional hair and make-up services to your fingertips because scheduling an appointment at a salon or makeup counter can be daunting and inconvenient. With BeGlam, the professionals come to you - wherever you maybe, at whatever time that suits you. By browsing through the app, you can choose a look that fits you best according to the occassion, and you also get to choose the styist you wish to work with.
The versatile range of looks have been designed by top professional make-up artists and are unique to BeGlam.
Moreover, the philosophy is simple. BeGlam makes looking good and feeling great quick, easy and convenient, whilst giving expert makeup artists and stylists the opportunity to reach more people and grow their freelance businesses for free.
Shaan Mu, created a dramatic glitter lips and shimmery eyed look on Jacqueline. Along with revealing some top secrets of Jacqueline's favorite do's and don'ts when it comes to make-up!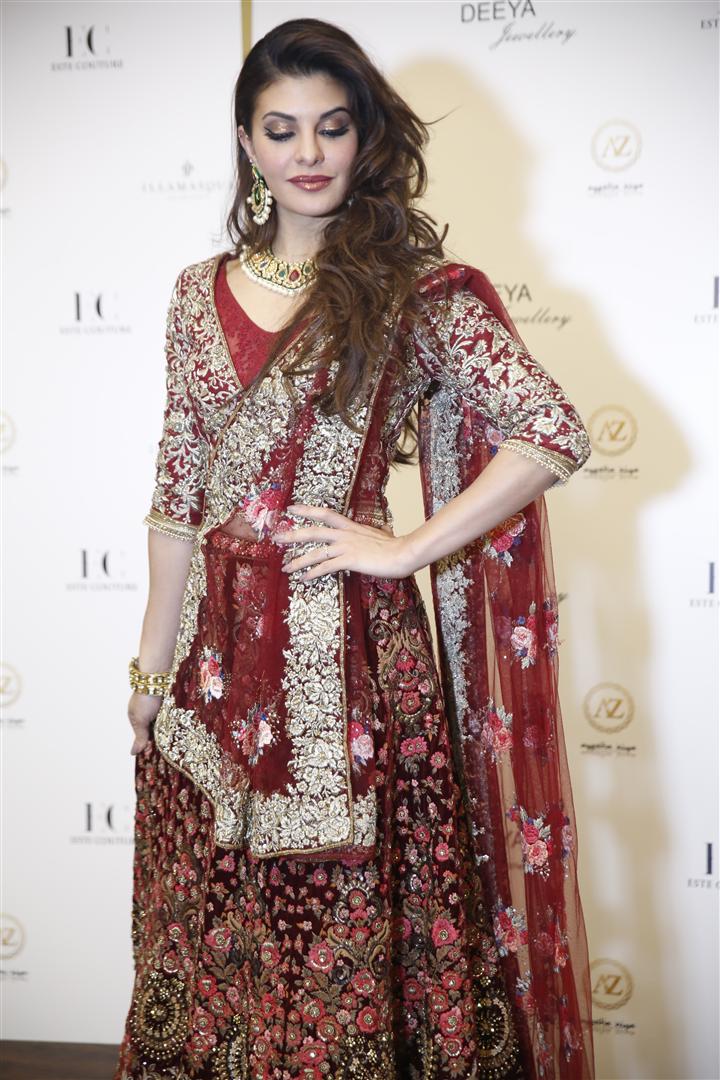 Face:
He prepped the face with moisturiser, used no primer but just a light foundation to give a dewy finish.
Eyes:
For the eyes, he created a brown smokey eye with a touch glitter. He revealed that Jacqueline usually likes her liner right from the start of the eye going to the end, he gave her a slight flick. Jacqueline alternates between no lashes and the MAC07 eyelashes. When she has no lashes then he usually uses a mascara with a warm curler to curl the lashes. For the eyebrows, no product was used as she has very thick and dark brows.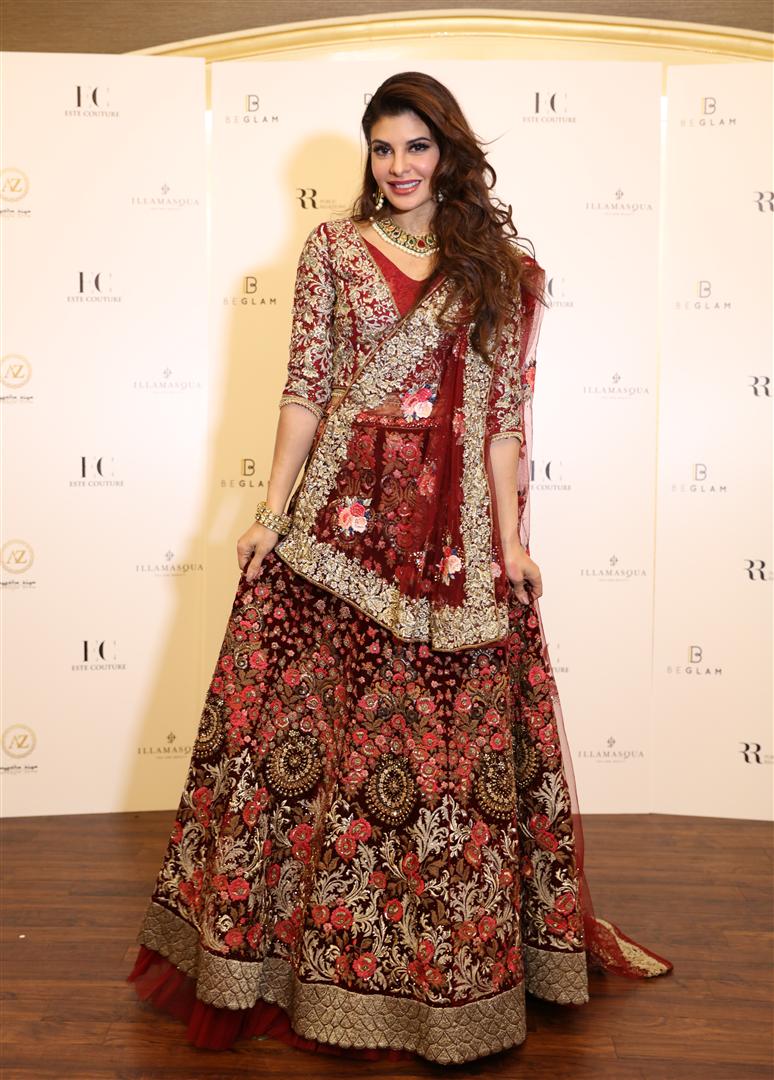 Cheeks:
Shaan loves to use a blusher, he used a pink blusher for this look to keep it natural
Lips:
As a brand ambassador for Bodyshop, Jacqueline has just designed a beautiful peachy pink lip colour, that Shaan used for the look. He finished the look with a dash of glitter.