Inspired By Light: Exclusive Interview With Photographer Mohsin Khawar
In a career spanning six years, photographer Mohsin Khawar has shot about everything, from commercial campaigns to fashion and bridal videos. His diverse portfolio covers local as well as international arena in terms of clientele and exposure. Photography is an evolution of his love for art and it serves his needs as a creative person who loves to explore and meet different people. An idol for upcoming professionals, it is interesting to take a glance behind the scenes and get inspired by the successful photographer himself. 
In conversation with Hello!, Khawar opened up on his early career days, future plans, inspirations and ambitions.
1) As a photographer who has done fashion editorials as well as celebrity photoshoots, how do you see the growth of the industry over the past ten years?
I can't exactly speak for the past ten years as I have been caught up with my architecture school as of late but in the past two to three years I have seen tremendous changes and all of them being positive. Primarily, the way our cinema industry has grown and we have some great filmmakers on the rise, though, their work can't yet be compared to the bigwigs in Hollywood or Bollywood but being hopeful, I see Pakistan's fashion industry and cinema industry becoming bigger and better in the coming years in terms of quality. I also see international artists signing up for Pakistani fashion shoots and movies. As Pakistanis we have also adopted techniques from the West, though implementation takes time, I see the industry becoming more diverse and open to new concepts.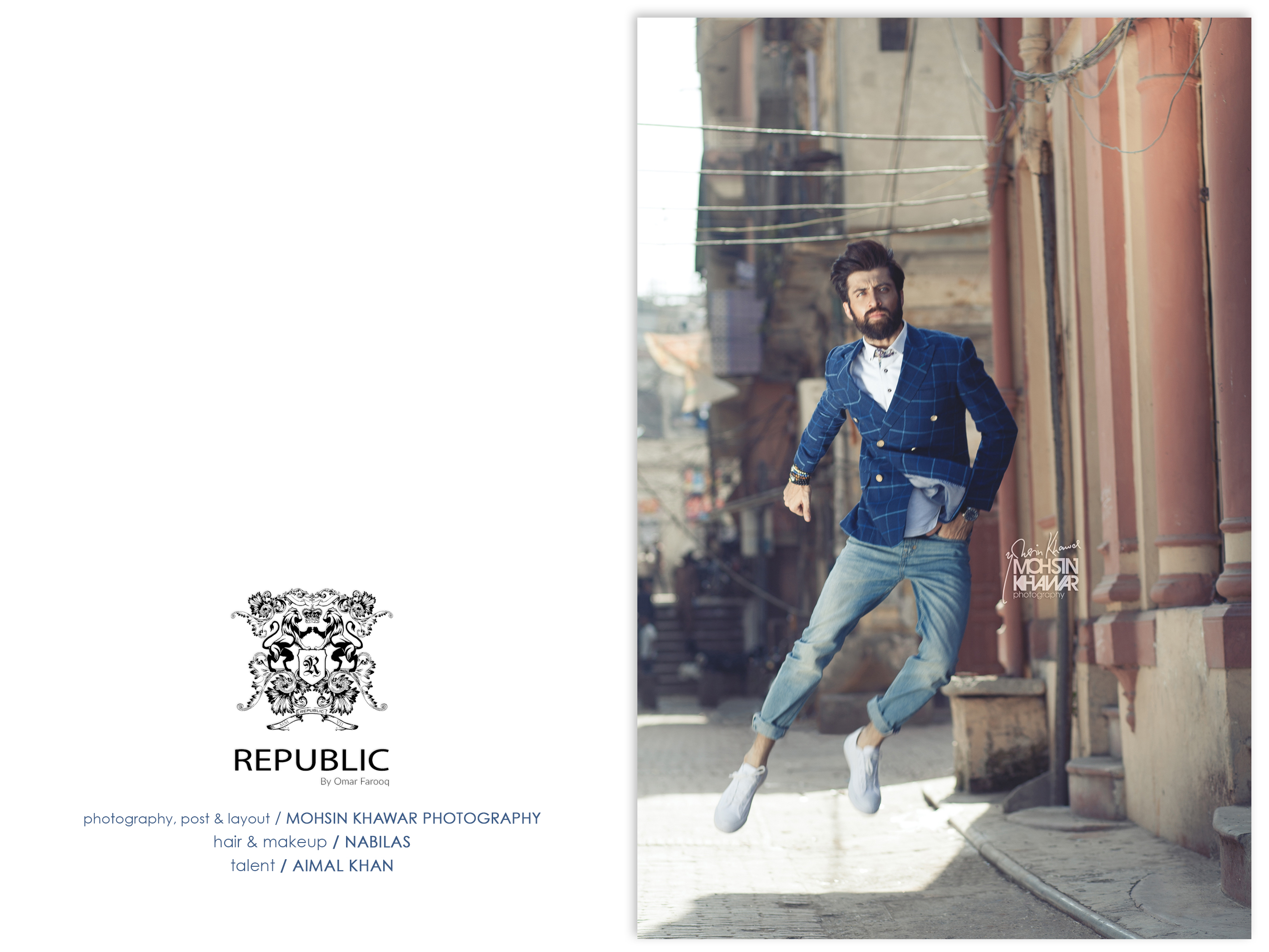 2) Tell us a little about your evolution as a photographer?
When I started my architecture degree in 2005, in my foundation year when I was studying all subjects related to art, including photography and communication design, photography particularly interested me. This was also around the time when I traveled to Kalash Valley and that is where I experimented on the beautiful landscape Pakistan has to offer. Over the time, I improved on lighting, colour composition and kept working as a travel photographer. I won multiple awards and participated in various contests. What encouraged me was the positive feedback I received locally and internationally. Eventually I started working on fashion photography, but I still manage to work on my conceptual and travel photography alongside.
3) Can you share the changes and evolution of your style in images?
After working on a renowned retail brand, I learnt that the commercial companies prefer an approach that focuses more on the product itself. They don't appreciate shadows, drama or any other fancy light edits. That is also when I realised that commercial
photography
is very different from editorial
photography
. Though, there has been no as such change in my style, that is editorial, I still play with light composition and incorporate drama, but if the client asks for a commercial shoot, I do make sure to cater to their needs.
4) Where do you draw your inspiration from?
There is no particular photographer or event that I am inspired by. I look up to a lot of people - artists and non-artists alike, I like to study their work and their work ethic and draw inspiration from there. However, if I was so sum it up in a single sentence - I am inspired by light.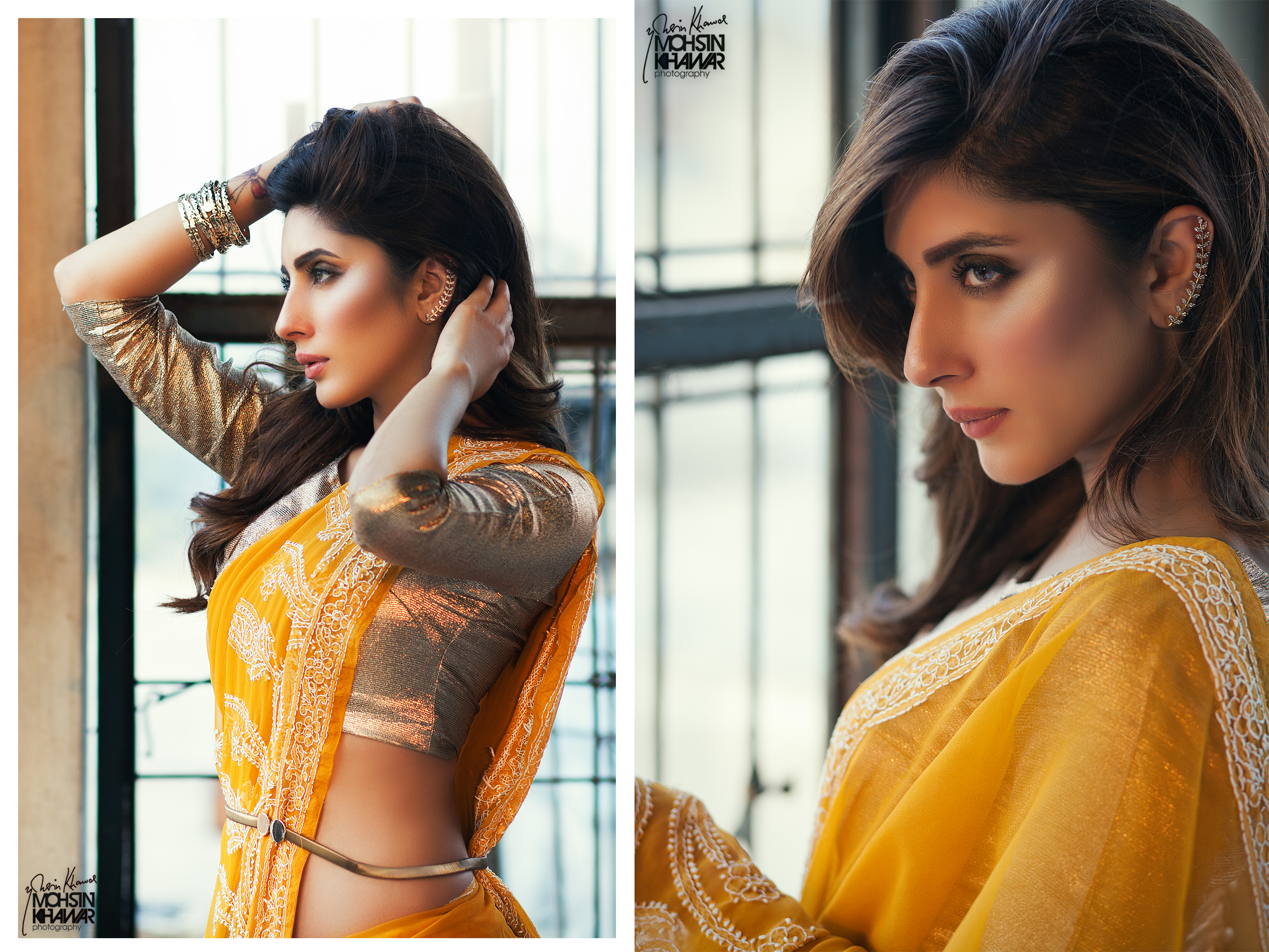 5) What makes a good picture stand out from the average?
It is important for a photograph to convey what it stands for, whether there is a story behind it or it is a mere commercial shot - it is essential that the picture speaks for itself. Once that is covered, composition, lighting, shadows are secondary.
6) One photograph that you consider to be your best shot to date?
That is a difficult question for I am still learning and improving. However, one of the shots that was also selected as a European magazine's cover and selected as the 100 most powerful images of 2011 in a book published in the United States of two horses running on a field is one of my favourites when it comes to conceptual photography. As far as fashion photography goes, two shots that I did in the old city of Lahore I consider as my best shots to date.
7) What advice would you give to a young photographer who is just starting out?
Know your game, understand your skill and follow the client's brief and deliver exactly what they want if you are interested in commercial photography. If you are an artist, do whatever you want.
8) What are your future plans?Keep on moving, improving and strive to be the best for failure isn't in my books.