DESIGNER PREDICTIONS TRENDS TO LOOK OUT FOR IN 2021
2020 has been quite a challenging year for the fashion world. Designers turning all-digital, Instagram launches of the new collection, live-streamed ramps, artful posts, giants of the industry communicating via Facebook, and socially distanced runways, it was designers adjusting to the moment.
Now with 2020 behind us, It's time to brace for a new crop of fashion trends. HELLO! in its January issue spoke with a few industry professionals to find out their predictions trends to look out for in 2021.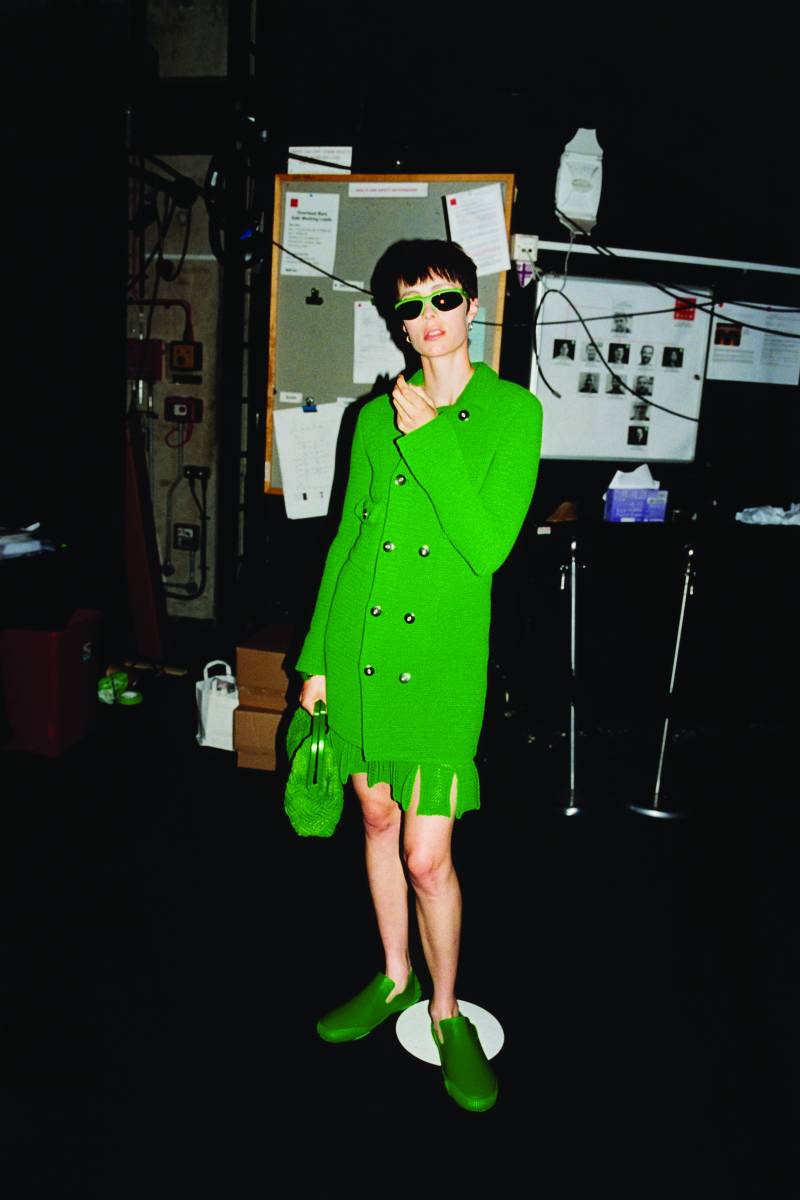 Hassan Sheheryar Yasin, best known for combining contemporary silhouettes with the traditional techniques of the ancient era, told HELLO! that he foresees a return to color in 2021.
'I predict a massive resurgence in color, opulence, embellishment, less formfitting silhouettes to experience freedom, and a return to craft that is more local based in the celebration of nationalism. We will search for joy in whatever we can, and fashion is the perfect answer', he said.
While reviewing the top fashin trends spotted at SS21 Fashion Week. This year seems to unveil more Eco-friendly fashion; which will focus on preserving local art and craft and do-it-yourself aesthetic looks.
Post-quarantine designers are adapting to the new normal; quick fixes to refresh our wardrobes this year would include animal prints, lime, and mint hues. Embellishments on casual wear are trends worth carrying through until spring as life is becoming more Zoom-friendly, statement jewelry that saw us through lock-down should also be utilized in the coming months.
The prevailing notion is that the pandemic has influenced style, and now demands is for the comfortable craze that can easily be worn indoors or outside. With flowy, loose-fitting dresses dominating the runways in collections from Micheal Kors to Christian Dior. Each fashion house gave its twist to the look.
The Facemasks! It seems that this trend is here to stay - kind of like the Little Black Dress. From Kenzo's bee-hive-inspired face masks to Marine Serre's dystopian masks to Maison Margiela's netmasks - It is all about the masks as a basic necessity of 2021. The message was loud and clear; as the stylized masks dominated ALL the runways.
The bolder, the brighter, and the more impactful seem to be the only way forward for spring 2021. Designers MONA IMRAN says; she's 'expecting to see more bright tones, vibrant hues like turquoise, tangerine, pastel yellow, and lavenders are about to have their moment this 2021'.
Why blend in when 2021 is about standing out of the crowd. Add a pop of golden, amber, yellowish to your monochrome outfit to update your go-to outfits. This trend describes the feelings of our creative folk best right now. When styling, opts for the Monochromatic look - admittedly. The bright colors will stand out amongst the deeper shades.
Now that you have leveled up to Post-quarantine: look ahead and rock that do-it-yourself aesthetic look or the vibrant hues like turquoise or monochromatic look with the hint of a rainbow, just something adjusting to the moment.