Lajwanti by Ana Ali Brings Forward An Amalgamation Of Diverse Cultures In The Form Of Their Latest Collection, "Rivaaj"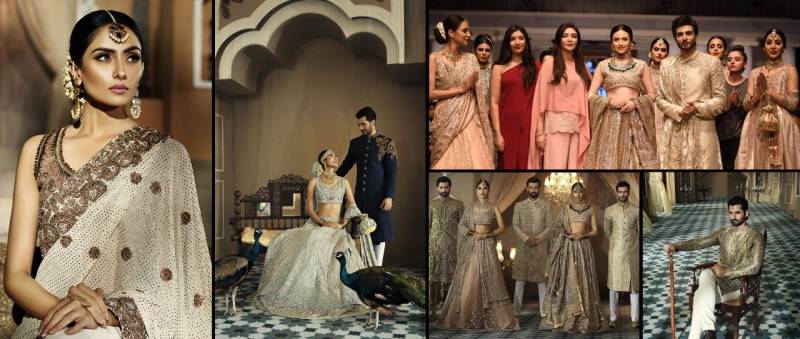 Lajwanti by Ana Ali has been a distinguished name in the fashion industry for more than 15 years and has been consistent in delivering bridal couture that echoes purity, legacy and refinement. Each collection that is crafted by the Lajwanti team has been known to seek inventiveness from distinctive forms of existence, virtuosity, experiences and passion that resides in the surroundings and within us. "Rivaaj", which is their latest collection similarly obtains creativeness from something not only exceptional but also very marvelous. This collection reconnoiters the precincts of wholesomeness, divinity and ethnicity that was contemporaneous in the olden days within the subcontinent. This collection has characteristically taken the vision from the pre partition era.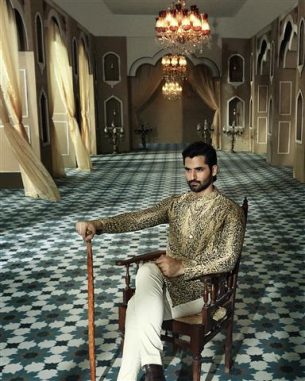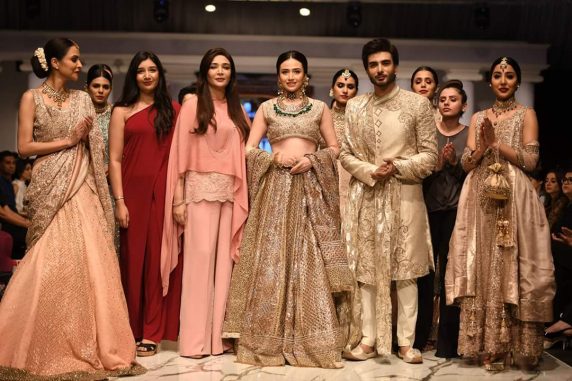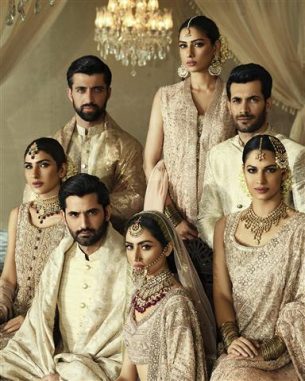 The glorious technique through which undying craft has been sewn onto the clothes further illustrate a tale of regions, cultures and languages that predominated alongside one another and lived in perfect harmony. At  FPW18', Lajwanti showcased "Rivaaj" and along with a exquisite assortment of traditional pieces that sparkled in the light, the showstoppers Imran Abbas and Sana Javed looked absolutely magnificent while they lit the ramp on fire in their grand attires. Creating the aura of purity the collection uses the color palettes of golds, pastels and hues of ice blue and mint green. Traditional embroidery and crafting techniques like sheesha work; dabka, mukesh and gota have been done on pure fabrics to bring out the opulence of every design.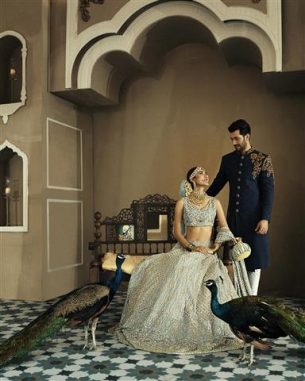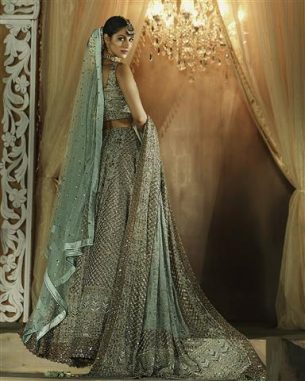 Bringing "Rivaaj" to its full glory, Lajwanti did an outstanding photo shoot that is not only extraordinary but truly epitomizes the regality and refinement of the pre partition era. The shoot was conducted by the expert Ather Shahzad and featured a small army of brilliant models including Aimal Khan, Shehzad Noor, Zain Baig, Nooray Bhatti, Kirin Chaudhry, Farwa Kazmi and Cybil Chowdhry. Each ensemble featured in the shoot vibrated the true values of Lajwanti and adding to that, the glorious jewellery was curated by Lajwanti & Opal by Madiha Ihsan.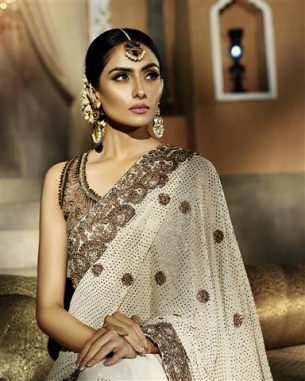 "Rivaaj" definitely is a precious collection that is solely designed to highlight the beauty of traditional cuts and silhouettes that were used in the pre-partition era making every detail and as eternal as possible.