FROM BRITISH RAJ TO BRITISH RESPECT - FOUR PAKISTANI CELEBS MAKE IT TO EASTERN EYE'S TOP 50 ASIAN CELEBRITIES
This year UK based publication The Eastern Eye - technically they're western, but Hello! we're not complaining - announced that they had 'decided to celebrate the Asian stars who shone the brightest around the world with a first-of-its-kind list of the top 50 Asian celebrities of 2020. The list is based on those who did good work, made a positive impact, broke boundaries, shattered glass ceilings, gave hope, did philanthropic deeds or were just inspiring in their own unique way.' We totally get it, we literally just released our own Hot 100 List.
Before curiosity kills the cat, let's unpack which of Lollywood's most-loved made it to the list and then proceed to cherry picking the pros and cons - if there are any.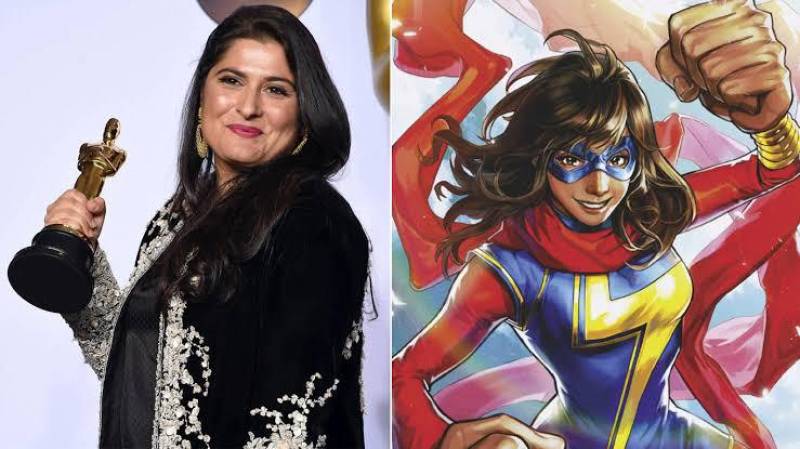 Fabulously flaunting seat 49 is decorated filmmaker Sharmeen Obaid-Chinoy has been heralded for using 'her platform to raise awareness about social issues, nurture new talent and gain international attention for her work.' While the publication cited her short animated film 'Sitara' and her positioning as a director for the Ms Marvel series, it must be known that Chinoy is the only one boasting a flourishing filmmaking career pathway in the entire list.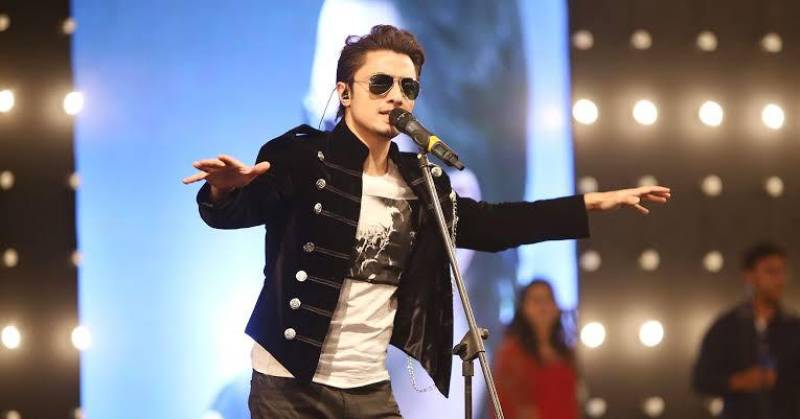 Ali Zafar has been eulogised as 'the Pakistani singer, actor, musician and humanitarian who saved the Pakistani cricket league this year by giving them a better anthem than they had. He also promoted new talent with his record label. More meaningful was the immense humanitarian work the actor did for those who were suffering during Covid-19. His actions inspired others and consolidated his star credentials.'
Speaking of credentials, let's not forget Lollywood's boss lady bagging the 'Churails'' credentials - the inimitable Sarwat Gilani - and she made it to the 21st position. She was lauded for her 'electrifying drama [ through which ] she opened the door for a new era of TV content in Pakistan box and consolidated her position as a feminist icon.'
But wait, between 39 and 21 comes 28 and the star parading this seat: Bilal Abbas. Praised for his work in 'Pyar ke Sadqay' and 'Ek Jhooti Love Story' broadcast on Zee5, he was esteemed as one who 'looks like the future of Pakistani film and television.' But while Bilal and those before him blush, let's consider the importance of insignificance of this 'honor.'
Critics may claim that The Eastern Eye's list appears entirely meaningless considering it's an ordinary UK based publication and - unlike Forbes 30 under 30 - not an official, ceremonial prize. Some even asserted how a bored copywriter browsing through most searched Pakistanis may have compiled a list oblivious to how the news may be sensationalised by South Asian media. Nevertheless, let's divert back to the decades old saying, any attention is good attention.
The list appears symbolic of our colonial counterparts finally sharing their red carpets after years of Raj. Additionally, it offers Pakistanis - even if it's just four out of fifty, yes that's an awful eight percent only - greater representation within the South Asian diaspora. Pakistanis can now dream of Lollywood going global. Lastly, and most obviously, the list is a motivating mechanism - of course, at least, unlike Kylie's title as Forbes youngest billionaire, these 4 Pakistanis are getting no flack for their fame.
Moreover, if we scrutinise the specifics, the list appeared to be the accolade that the four celebrities desperately needed. While Sarwat Gilani was brutally bashed for attempting to break stereotypes in 'Churails' and tried to kill all criticism, Sharmeen Obaid-Chinoy lamented how she knew 'there will be an attempt to silence me [her]' after creating a film on honour killings.
That said, there is still a lot to be said for the value these four Pakistanis have added to Lollywood with their international recognition.