6 Desserts You Must Try In Islamabad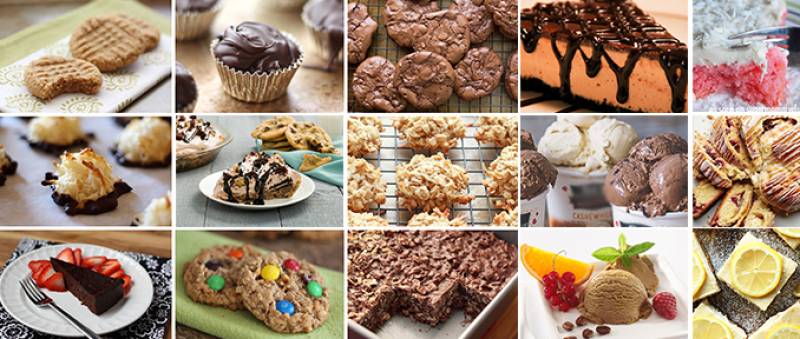 When we think of food, dessert is essential! (More like 'saving the best for the last'.) We're often choosy when it comes to deciding what to eat for sweet, or even where to eat. Our fondness for sweet treats has no boundaries.
So, here are some of the best cafés around Islamabad known for their sweet treats.
This Italian cuisine inspired restaurant is famous for its fancy dining and main course meals. But mostly its chocolate skillet is to die for! The beautiful chocolate skillet is served on a hot pan, with melted chocolate dripping all over it. It has a spongy texture, and tastes like hot fudge.
The mix of fresh air, good ambiance, and delicious waffles with ice cream is the perfect way to start the day. Street 1 has one of the best pancakes and waffles for anytime of the day.
Started off from F-7 petrol pump, burning brownie has succeeded to opening up a café and has added more delicacies to their menu. Apart from the brownies, their cheese cakes are amazing! Every bite of it just melts soulfully, leaving an alluring taste which makes the eater want to go there over and over again.
This cute, little train buggy takes a trip down memory lane every time. Every isloo-ite has been here, probably in their teens. Apart from making us feel nostalgic, Hotspot is famous for their brownie with ice cream, but other desserts like waffles with ice cream, banoffie pie, ice creams and shakes (my personal favorite chocolate Oreo shake) are super yum.
The cakes and cupcakes with butter cream icing on top is divine! Initially Funky bake was well-known for its custom-made fondant cakes. Their creativity is unique in its own way, keeping the spotlight around town. Now they serve amazing cupcakes, one of the best in Islamabad.
It is needless to say that the combo of an espresso with one of their specialties is enticing. Their chillatta's are the sweetest thing ever, and what makes Cinnabon different from other cafés. The gorgeous smell of the cinnabon, cinnamon rolls, chillattas, and so on is a desire one cannot resist while crossing Cinnabon at Centaurus.