Pride of Pakistan: Sarmad Khoosat Bags His Biggest Award Till Date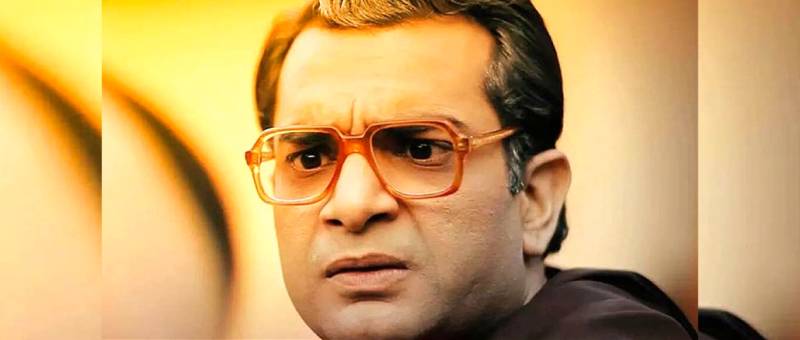 Appreciation for their hard work is something every artist looks forward to but it is even more gratifying when your country recognises your efforts. We can imagine Sarmad Khoosat's sentiments upon discovering that he will be receiving Pride of Pakistan Award, but is it a surprise given that he is one of the greatest creative geniuses our country has seen?
Like father like son, following the footsteps of his father, veteran artist Irfan Khoosat, Sarmad gained prominence in the mid-90s due to his role in the popular comedy sitcom Shashlik. He then began his career as a writer and director in 2007, starring in his self-directed serial Piya Naam Ka Diya. His much appreciated work included; Mujhay Apna Naam O Nishaan Milay, Kalmoohi, Pani Jaisa Piyar among many others. But it wasn't until he produced Humsafar that Sarmad started getting nationwide attention, it became one of the most successful serials in the history of Pakistani drama. It wasn't long before people across the border recognized his talent as well. He then went on to produce Shehr-e-zaat which received as much fame as his last masterpiece, if not more.
But the one project that left everyone mesmerised was Manto, he not only directed the film but was also the main lead. Sarmad bagged several awards for his last release and was commended by the entire drama industry.
Khoosat confirmed the news via social media that he is among the 49 people who have been chosen to receive this prestigious award. In an inauguration ceremony that takes place on the 23rd of March every year, prominent figures who have made the nation proud through their work in various fields of life are formally handed over this civil award.
Talking about this honor he said,
"It is extremely overwhelming and no words of gratitude will suffice the love, acceptance and appreciation my country and people of my country have showered me with. I hope and pray that I won't let them down, ever. I will be eternally indebted to this 'mitti'."
Celebrities from the entertainment industry took to twitter to congratulate Sarmad upon hearing the news of him receiving the most significant civil award. Prominent names that showered him with love and appreciation include Mahira Khan, Humayun Saeed, Mawra Hocane and Meesha Shafi among many others.
We congratulate Sarmad Khoosat on this huge achievement and hope to see him make the nation proud over and over again!