Pakistan's Sachal Jazz Ensemble Performed in UN On Independence Day
Pakistani Sachal Jazz Ensemble delivered an exhilarating performance to a jam-packed UN General Assembly Hall, with a fusion of traditional and modern music, as Pakistan celebrated its 70th Independence Day at world stage.
The prestigious gold-and-blue hall resounded with slogans of
Pakistan Zindabad
 and
Jeeway, Jeeway Pakistan
 as
Pakistan
's Ambassador to the UN, Maleeha Lodhi, welcomed to the concert a bevy of ambassadors and representatives of a number of countries inclusive of members of Pakistani community.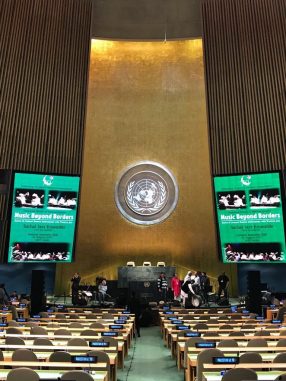 Introducing the acclaimed group to the distinguished audience, Ambassador Lodhi said, "The music from the
Sachal Jazz Ensemble
you will hear tonight is part of the cultural renaissance underway in
Pakistan
today, in art, music and literature."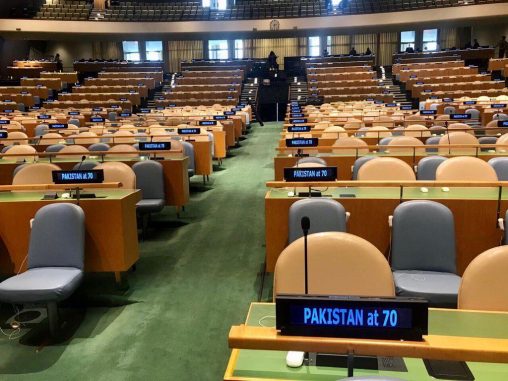 Calling it a reflection of a vibrant society undiminished by many challenges, she said,  "This profusion of creative voices also reflects the confidence of a new generation of Pakistanis, proud of its traditions but also connected to the wider world."
The group has performed in multiple jazz festivals around the world, including at the Lincoln Centre and have performed live on international channels like the BBC. Additionally, the group was formed by London-based Izzat Majeed, who aims to provide Pakistani musicians a platform where they can make music and revive the music industry of Pakistan.