6 DIY Gift Ideas For Father's Day
Credits: Manahil Naveed
While many argue that Father's Day should essentially be every day, the special occasion could serve as a chance to showcase your true feelings of appreciation to your father – this can be done through the smallest of gestures and gifts that can be made using simple materials available right within the comfort of your home.
1- Painting From the Heart
Grabbing a small canvas, or even an A-4 sheet of paper, and splattering paint across it to represent your true emotions can be one of the most touching and personal gifts – in doing so, remember to use colorful patterns and designs that hold great meaning to you!
2- Personalized Koozie
Making a customized can-covering for your dad will surely put a smile on his every time he raises it for a sip – to make it, cut a length of craft foam that is just shorter than a can. Wrap around can and cut the length so that it just overlaps itself. Draw a picture on the foam with fabric markers. Add a piece of velcro to the back to keep it closed.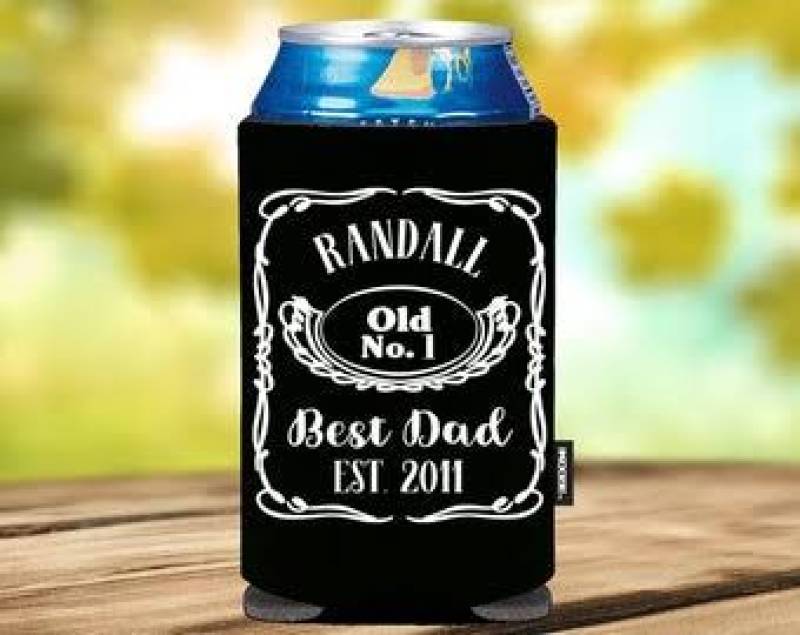 3- DIY Car Fresheners
Creating a car freshener will allow your father to carry around a piece of your creation wherever he goes - trace the shape of an ornament on a scrap of fabric twice. Cut out and glue to the front and back of the ornament. Once dry, soak the fabric with your dad's favorite scent of essential oil. Thread twine through the loop for hanging.
4- 'World's Greatest Dad' Themed Pop Jar
Making use of a mason jar, grab your father's most cherished knick-knacks and fill it up to the very brim! This customized jar would serve to show your father that you pay great attention towards his preferences – lastly, label it up with a cute message!
5- DIY Shaving Cream

Save your dad a trip to the store by preparing an all-natural DIY shaving cream – add in 1 part of grapeseed oil, one part olive oil, and mix it up with a few drop of an essential oil of your choice (sandalwood and cedarwoodare highly recommended).
6 -Wool iPad Case
If you enjoy sewing, a wool case makes a wonderful gift for dads who often travel with their iPad. A nifty back pocket allows for storage of other small items like keys or headphones.