ON OUR RADAR 'HANIYA MINHAS'
I n this exclusive interview we meet with 11-year-old prodigy with an iron arm and a plethora of talent in Turkey who shares her journey on success at such a young age
Hi Haniya! Happy to have you here. Before we dive in tell us a bit about yourself.
Thank you for having me. I was born in Karachi and I am 11-years-old. I was ranked in the top three of Asian Tennis Sports. Currently, I am training in Turkey for the European Championships which is set to take place next month in Istanbul.
How do you manage your time between being a tennis star and school work?
To be honest, it is not easy but I enjoy it a lot. I dedicate five hours of my day to training while two hours a day to homeschooling.
You recently made Pakistan proud by ranking in the top three of the Asian Tennis Sports. How would you describe that feeling?
I am very proud and happy that I was able to achieve this and hold a position in the top three and be the first from Pakistan to accomplish that. My dream is to win the first Grand Slam for Pakistan and raise our flag high.
At such a young age you've already achieved so much. Who would you credit your success to?
Obviously, Allah SWT has blessed me with a great support system – my parents who love and care for me like no other. My father is always there for me when it comes to tennis and makes sure I am where I have to be; while my mother, who is also like a friend, makes sure I eat well. I love them both.
When and how did you realize your passion for tennis?
I started playing when I was three years-old and I used to have a lot of fun with my father. Three years later at the age of six I won my first tournament - that's when I decided to dream big.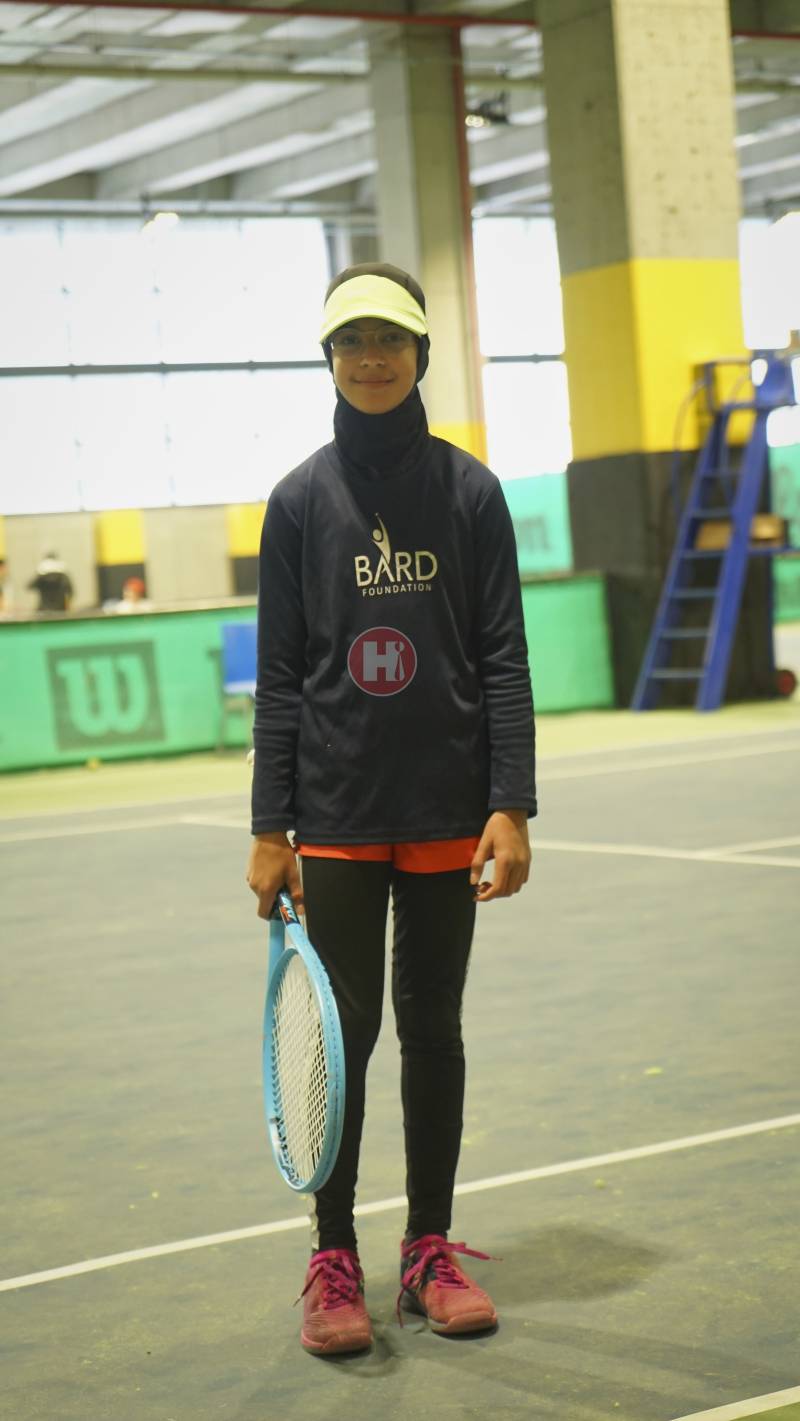 You're currently training in Turkey. How different is it to train internationally than in Pakistan?
The main differences are the facilities, fitness coaches and the amount of tennis courts. Training abroad I get to meet many players from all over the world.
What kind of financial support did you receive from the Pakistan Tennis Federation?
The Pakistan Tennis Federation has not supported me financially but allowed me to represent my country in the junior events, which I am thankful to them for. I am currently sponsored by Bilquis and Abdul Razak Dawood Foundation, they have been supporting me since I was 9-years-old and helped me travel around the world and train in a great academy to sharpen skills for games. I am very happy to have them with me. They are amazing.
Who do you consider your tennis icon? If dreams could come true, which player/s would you like to play against?
I like how Rafael Nadal plays because he is a fighter, never gets angry and has great discipline and work ethic.
Where do you see yourself in the next 10 years?
I see myself as a Grand Slam champion and to be in the top 20 in the world in Women's Tennis. InshaAllah.
Lastly, what's next for Haniya Minhas?
Starting in March 2022 I will start participating in the European Tennis Championships. In April 2022 I have been invited to Greece for the World Championships where 24 of the best female players in the world got invited and I am one of them.