11TH ANNUAL ANNIVERSARY AWARDS
FOR 11 YEARS WE'VE MADE SURE TO RECOGNISE TALENT THAT DESERVES ALL THE HONOURS AND ACKNOWLEDGMENTS.
TO MARK ONE MORE YEAR OF SUCCESS, HERE COMES ANOTHER EXCITING LIST OF OUR ANNIVERSARY AWARDS THAT CONCEDES THE YOUNG AND THRIVING, THE RELENTLESS TALENT AND THE STARS WE'LL LOVE FOREVER.
PRESENTING THE MOST COVETED AND AWAITED 30 AWARDS OF 2022-202
---
---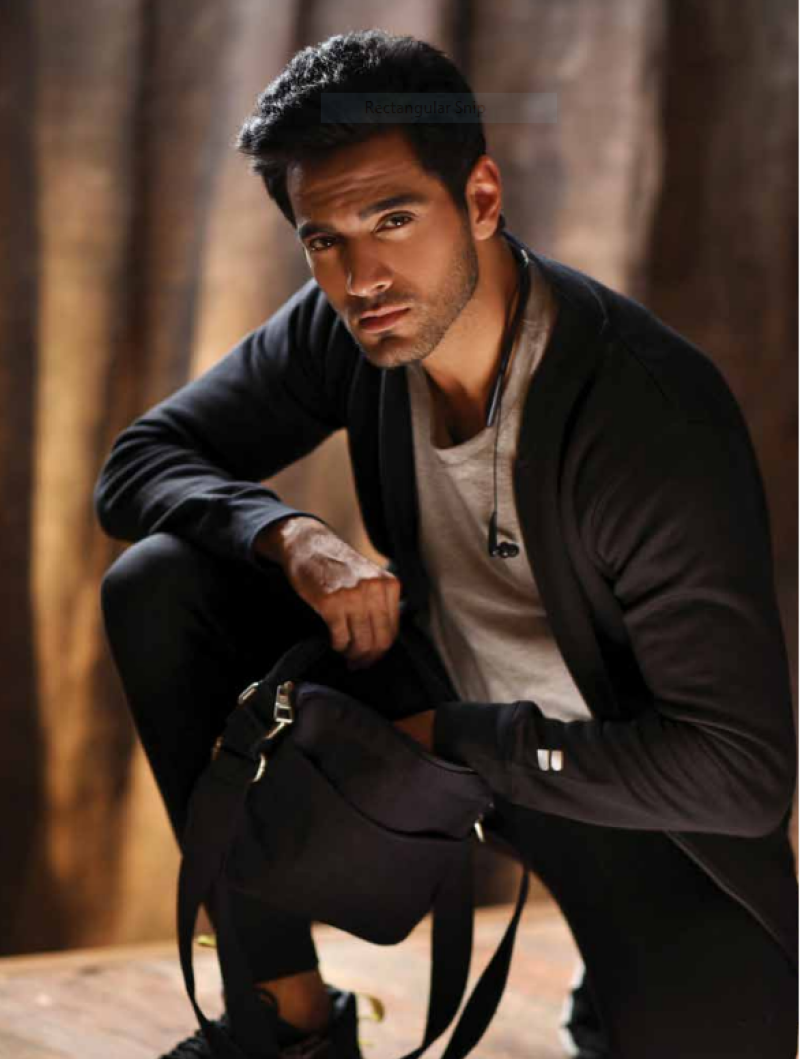 SEXIEST HEARTTHROB
WAHAJ ALI
Here's to the man with striking good looks and a rare blend of charm and talent. It is not everyday that you come across an actor who can light up the screen with just a glance, but Wahaj Ali has managed to do just that. His ever-charming looks always prompts us to say, 'come on dude, you can't always look this good!!', yet, without fail, he appears flawless every time. While his captivating aura is undeniable, his exceptional talent is what sets him apart. Whether it's his role as 'Rumi', 'Murtasim', or 'Saad', Wahaj has breathed life into each character with grace, poise, and finesse. Without a doubt, Wahaj Ali is a class apart and the finest actor of his generation.
---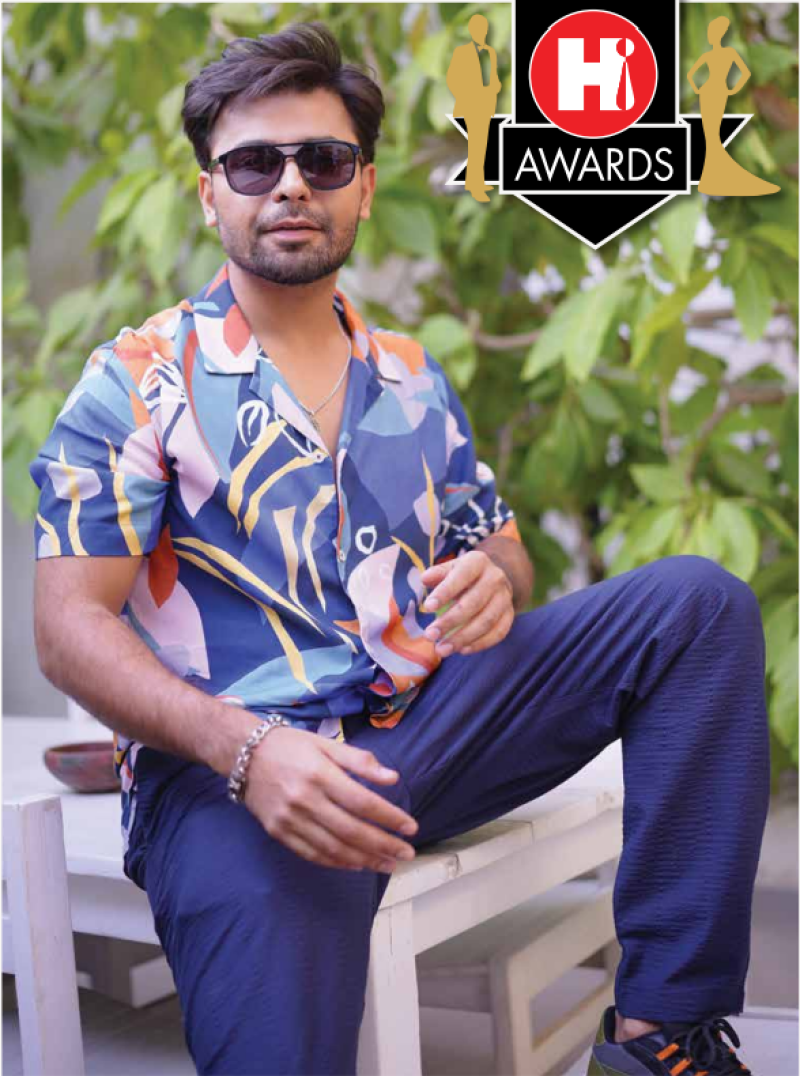 BEST TV PERFORMANCE
FARHAN SAEED
Farhan Saeed, a name that echoes with excellence and virtuosity, graced our television screens last year with two outstanding performances that left us awestruck. Whether it was 'Hamza' from 'Mere Humafar' or 'Shahzaib' from 'Badshah Begum', Farhan's flawless portrayal of two distinct characters proved him to be the best TV performer of the year and won millions of hearts worldwide. Farhan is a true master of his craft, a magician who weaves his magic with every character he plays, leaving us all speechless and wanting more.
---
VERSATILE ENTERTAINER OF THE YEAR
HANIA AAMIR
With a smile as radiant as the sun and a talent as dazzling as the stars, Hania has captured the hearts of millions. Her seamless transitions into portraying distinct characters like 'Gul Meena', 'Hala', 'Nazish' and 'Maheer' speak volumes for her versatility. With her captivating artistry on-screen and jolly personality off-screen, it's no surprise that this star is adored by millions, not only in Pakistan but also around the world.
---
RISING STAR OF THE YEAR
KHUSHHAL KHAN
Khushhal Khan's ascent to stardom has been nothing less than extraordinary. Within a brief period, he has conquered the hearts of countless fans. From modelling for top Pakistani designers to being a part of some of the biggest drama projects like 'Mushkil', 'Wehshi' and upcoming series 'Barzakh', Khushhal has cemented his place as a rising talent to watch. His alluring persona and impeccable sense of style are only matched by his impressive skills, which are sure to propel him to even greater heights in the future.
.
---
NEW FACE OF THE YEAR
TALHA CHAHOUR
Talha Chahour, has left a trail of breathtaking performances in his wake. With a remarkable debut in the drama serial 'Jo Bichar Gaye' followed by another great performance in 'Wabaal' last year, he has captured the hearts of audiences across the nation. But it's not just his acting prowess that sets him apart - his captivating smile and effortless charisma makes him impossible to ignore. He is a rare talent whose star will undoubtedly continue to rise in the years to come, illuminating the sky of Pakistani entertainment with his brilliance.
---
OUTSTANDING TALENT OF THE YEAR
YUMNA ZAIDI
Yumna is much more than her irresistibly charming looks. Famed for her versatility, the powerhouse of talent, is no doubt one of the finest actors in Pakistan, who always manages to shine brighter with every screen appearance. By portraying strong willed characters in dramas like 'Bakhtawar' and 'Tere Bin' she is re-defining the portrayal of female protagonists in Pakistani dramas.
---
PERSONALITY OF THE YEAR
SAJAL ALI
This one is for the absolute queen of acting, and the queen who rules our hearts in countless ways. We're not exaggerating when we say that Sajal is one of the most stunning humans on this planet. Her presence on our TV screens is an absolute delight. Her ability to capture the essence of each character she portrays is nothing short of magical. Sajal has always made us proud with her incredible talent, and this past year was no exception as she received the award for the 'Most Popular Face of Pakistani Cinema' at Filmfare Middle East and starred in the acclaimed British film 'What's Love Got To Do With It? . ' This queen is unstoppable, and we are forever grateful for the joy and pride she brings to our hearts.
TIMELESS ICON
FAHAD MUSTAFA
The luminous star of Pakistan's entertainment industry, Fahad Mustafa is a man of ethereal charm and timeless grace. Fahad has carved his name as one of the most versatile and accomplished personalities in the entertainment industry. Whether he's commanding the silver screen with his powerful performances like the one in 'Quaid e Azam Zindabad', producing top trending dramas like 'Mujhe Pyaar Hua Tha' or effortlessly wooing audiences with his legendary hosting, Fahad's timeless allure remains unmatched. He's the man who can stir an entire nation into a frenzy of joy just by screaming 'Jeetooo Pakistaaan. ' He is a true gem, a rare talent that comes around only once in a lifetime. Fahad is not just an entertainer, he is a force of nature, and a shining example of what it means to be a superstar.
---
FILM PERFORMANCE OF THE YEAR
HAMZA ALI ABBASI
In the realm of Pakistani cinema, there are rare moments when a character is brought to life with such intensity and dynamism that leaves a lasting impression on the viewers minds. Hamza Ali Abbasi's portrayal of 'Noori Natt' in 'The Legend of Maula Jatt' is one such character. 'Noori Natt' stole our hearts from the very first moment he appeared on screen. His rugged yet charming demeanour, coupled with his flawless acting, brought 'Noori Natt' to life in a way that left viewers mesmerised and made them whistle in admiration. His charisma was so strong that it lingered long after the film had ended. Hamza's portrayal of 'Noori Natt' will forever be remembered as one of the most memorable performances in Pakistani cinema's history.
---
COUPLE OF THE YEAR
USHNA SHAH & HAMZA AMIN
From the television screens to the golfing greens, Ushna and Hamza's love story is a beautiful combination of unwavering love, blissful laughter and countless adventures. This adorable couple who got married earlier this year has stolen our hearts with their undeniable chemistry and love.
---
BEST DRESSED CELEBRITY
MAYA ALI
Here's to the sartorial queen of Pakistan - Maya Ali. Breathtaking must be the correct term for her because of how simply our jaws drop when we see her. Maya is not only dominating our hearts with her exceptional acting skills and charming looks but also with her impeccable fashion sense. She is an absolute stunner when it comes to fashion. Whether it's her on-screen looks, her glamorous photoshoots or her casual day to day looks, Maya is always on top of her fashion game. No doubt she is the style icon of Pakistan, who never fails to impress and inspire.
---
RISING STAR - FEMALE (FASHION)
JANIRA IDER
Here's to the epitome of true elegance, the Lahore-based Algerian-Spanish beauty Janira has captured the hearts of many designers and fashion lovers, with her charm and impressive sense of style. Whether she's modelling for top Pakistani brands or gracing the runway at fashion weeks, her ability to adapt and shine in the Pakistani fashion industry is proof that Janira is a star in the making.
---
RISING STAR - MALE (FASHION)
NAMEER KHAN
Nameer Khan the rising star of fashion's firmament, shines bright like a supernova. In the ever-changing world of fashion, Nameer's talent remains a constant. His chiselled features and magnetic persona make him the perfect muse for the most discerning designers. Nameer is a multifaceted expert, he is not just a fashion model, but also an upcoming actor, and an incredible host. His kind and generous spirit shines through in all that he does.
---
DESIGNER OF THE YEAR
HUSSAIN REHAR
When it comes to top-notch designers in Pakistan, Hussain Rehar definitely sits at the top of our list. From the floral patterns and dazzling ornaments in his bridal collection 'Moraan Sarkaar' to the sleek and elegant designs in his luxury pret collections, his designs leave us absolutely mesmerised. He is no doubt an unparalleled creative force in Pakistan's fashion industry.
---
CREATIVE BRAND OF THE YEAR
KHAADI
Khaadi is a brand that weaves together the essence of tradition and modernity. This brand known for its vibrant and eclectic designs, has become a lifestyle destination. With its diverse range of offerings, from stunning men and women's clothing to beautiful homeware, accessories, and fragrances, Khaadi has something to offer for everyone. But Khaadi doesn't just offer products, they offer an experience. The newly launched Khaadi Experience Hub takes retail shopping to another level, inviting customers to immerse themselves in the world of Khaadi. With Khaadi, fashion is not just about what you wear, but a celebration of the diversity and richness of our cultural heritage. Khaadi's commitment to innovation and excellence is evident in everything they do, and their loyal customers know that when they choose Khaadi, they're choosing more than just a brand – they're choosing a way of life.
---
WAVEMAKER IN DESIGN
AIFD
The Asian Institute of Fashion Design became the pioneering fashion institute from Pakistan to showcase their students' exquisite work during Paris Fashion Week. A historical feat, not only because this group of exceptionally talented individuals demonstrated their creativity and talent in the renowned 'fashion capital,' Paris, but also because they have paved the way for Pakistan to make a mark on the global fashion stage. We couldn't feel any prouder. Here's to many more global fashion moments for Pakistan.
---
STYLISH MUSICIAN OF THE YEAR
NATASHA NOORANI
Natasha Noorani - an individual with a great artistic vision and exceptional sense of style. Her fashion choices, featuring vibrant colours and bold patterns, are reflections of her ideas about individuality and confidence. She embodies elegance and sophistication, with a touch of edginess which sets her apart from the rest. Her music, like her fashion sense, conveys her distinctive personality. There's no doubt that Natasha is a true icon in the world of art and fashion
---
ENTERTAINER OF THE YEAR
ALI SETHI
Ali Sethi is undoubtedly one of the greatest artists of recent times, who always reminds us of the beauty of classic poetries and ghazals through his modern, unique, and magical renditions. The man whose voice is as mesmerising as a 'Chandni Raat' is making us proud in every way possible, from getting featured in 'Time100 Next' list to becoming the second Pakistani set to perform at one of the most popular upcoming global music festivals Coachella.
---
SONG OF THE YEAR
'KAHANI SUNO'
The word ICONIC seems to fall short in describing this heartbreak anthem. The soul-tickling melody, heartfelt lyrics, and pure emotions in Kaifi Khalil's singing made 'Kahani Suno' one of the most loved songs not just in Pakistan but also globally. From trending on Spotify Pakistan's charts for weeks to trending on YouTube's global music charts, Kaifi has taken Pakistan's Indie music to another level.
---
FILM OF THE YEAR
'THE LEGEND OF MAULA JATT'
'The Legend of Maula Jatt', co-written by the absolute genius Bilal Lashari and the legendary Nasir Adeeb, showcases pure brilliance from start to finish. The intriguing storyline, stunning cinematography, outstanding performances and mesmerising one liners makes 'Maula Jatt' a masterpiece. This is where Pakistani cinema truly excelled. In short 'swaad aagaya sohneyaaa'.
---
MUSICAL DUO OF THE YEAR
HASSAN & ROSHAAN
Hassan and Roshaan - the rising stars of the Pakistani music scene! Their songs are nothing short of pure magic, and their creativity knows no bounds. This duo are on the rise, with their song 'Doobne Do' being featured in the popular show 'Ms. Marvel', and their mesmerising track 'Sukoon' captivating hearts in Pakistan and beyond. Listening to their music is like a dream, and we cannot wait to see what magical creations they have in store for us next.
---
SPORTSMAN OF THE YEAR
BABAR AZAM
Under the blue skies and on the green grass, this king reigns supreme with his bat and class. Babar Azam is a name that resonates with elegance, dedication, and hard work. Whether he's playing a flawless cover drive or pulling a classic shot, Babar's aesthetically pleasing strokes are a sight to behold. From winning two major international cricket awards, to becoming the top run scorer of 2022, he has done our country proud. But Babar's Kingdom lies far beyond the cricket field, his commitment to serve his country is truly inspiring, and in recognition of this, Babar was awarded the prestigious 'Sitara e Imtiaz' award. Babar is truly a cricket sensation, and we are just so fortunate to witness his great cricket moments
---
HUMANITARIAN/PHILANTHROPIST OF THE YEAR
HADIQA KIANI
Hadiqa Kiani not only has a beautiful voice but also a beautiful soul. Last year, she launched 'Vaseela Campaign' with a mission to help flood victims in Balochistan. Through her unwavering dedication and tireless efforts, she has brought a ray of hope to the lives of countless affected people. Hadiqa Kiani's remarkable philanthropic efforts have undoubtedly made a significant contribution towards creating a better society. Her actions are not only admirable, but also an inspiration to many people across the country to follow in her footsteps and work hard for a better tomorrow. It is no wonder that she is considered a true icon of social welfare and is a shining example of selflessness.