Best Dressed Male Celebrities at LSA 2016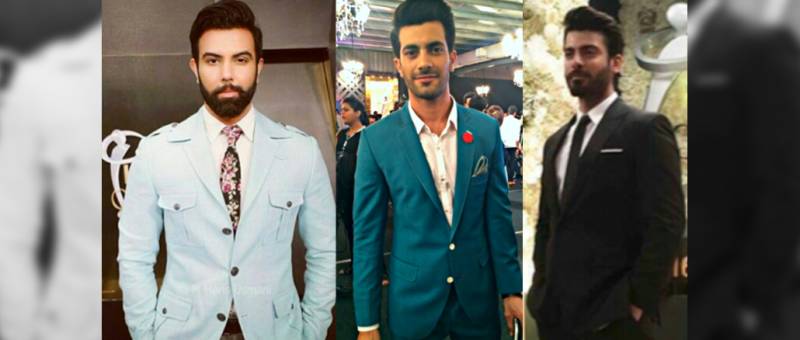 1.
Fawad Khan
- no doubt!
Steve jobs once said "simplicity is the ultimate sophistication". The Star of the evening Fawad Khan fulfilled this quote perfectly with his Lux Style Awards (LSA) 2016 apparel. A simplistic yet elegant black suit, supporting it with a perfect skinny tie. He looked absolutely graceful with his solid flat pocket square.
2. Hasnain Lehri
Hasnain Lehri was seen wearing a sparkling black suit by Muse Man with a slim black tie. The Model of the Year award winner was groomed to utter excellence. His sleek hair and striking beard completed the profile of an award winner.
3. Farhan Saeed
The singing sensation Farhan Saeed stood out in his classic tuxedo with the white lapel pin. Farhan Saeed rocked his look with a pure white waistcoat and a black and white knitted bow-tie.
4. Shahzad Noor
The male model winner from the 10th and the 14th  LSA was spotted in a simplistic yet charming suit by Sameer Saien. The red lapel and a contrasting pocket square sealed the deal for an absolutely attractive outfit.
5. Noor Hassan
Noor Hassan was one of the few risk taking celebrities who wore something different from the already tried and tested combinations. Noor was seen in an outfit designed by Mohtaram. The superstar styled by Rao Ali Khan unquestionably rocked that floral tie!
6. Hamza Ali Abassi
The ever so patriotic Hamza Ali Abbasi was yet again seen in a simplistic shalwar kameez at the LSA. In the same way like the Hum Awards this year Hamza was again spotted wearing a black waistcoat to make the outfit more formal for the night. This time however with a shaved head making it look even better!