Jewellery Trends That Will Be Seen All-Year-Around and Are Here to Stay
2015 was a huge year for accessories but A/W 2016 promises to be even bigger. From Diesels Black Gold's Syncable watches, to Christian Diors Choker Chains and Chanels slogan bracelets all the way to Ralph Lauren multi colored jewels, we edit and refine the jewellery  trends that will be seen all year around and are here to stay.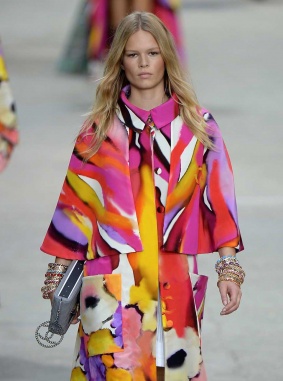 1. Slogan bracelets
We absolutely love Chanels new take on the bracelet. The slogan bracelets have captured the rebellious spirit of the day and age; set amongst braided chain bracelets, simple charms and the tie-dye bright. Bangles featured brightly colored leather, catchy slogans featuring feminist messages: "
Make Fashion Not War
" and "
Ladies First
".
2. Hippy inspired bracelets
Isabel Marant really went all out with feathers for this season, from beautiful and delicate earrings, to intricate bracelets. Isabel's boho style was seen through her tribal inspired jewelry. Fendi also focused on feathers this season by introducing big brightly colored bracelets. Donna Karen took hippy to the next dimension with her wooden oversized bracelets, enough to add an extra dimension to any outfit. Our favorite is the Marni number, which would liven up any spring do.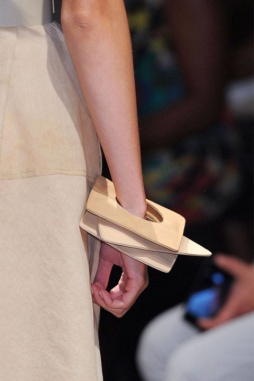 3. Chokers
Chokers were the hottest accessories on the runway, with the majority of designers taking up the trend. We love this Givenchy piece with its intricate jewel details. There were also simplistic styles offered by Thierry Mugler. Versace introduced the 'belted' choker, which is a big hit with us.
4. Pendant Necklaces
Pendant necklaces made a comeback this season in all shapes and sizes. A simple pendant necklace will awaken even the simplest look. Ninni Ricci, Edun and Reed Karkraff, defined simplicity by creating minimalist pendants that added the maximum effect.
5. Earrings took center stage on the A/W 2016 runway. From Louis Vuitton's medallion earrings to Ralph Lauren's beautiful jewels. D&G stuck to their Eastern theme and produced elongated and overly jeweled earring in rich colors and cuts. We especially love these Black and red ones with the addition of pearls which definitely gives them the wow factor!
[supsystic-slider id=5 position="center"]