New In For The Season: GulAhmed Khaddar & Corduroy Collection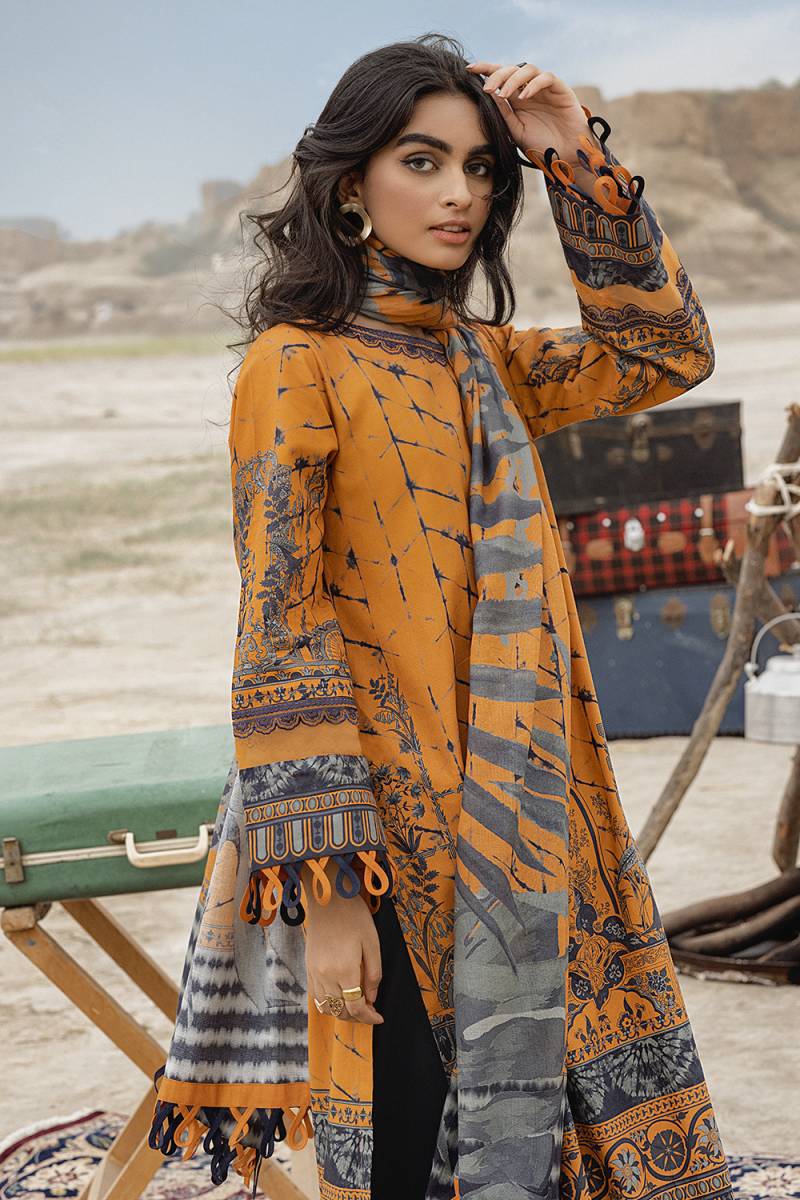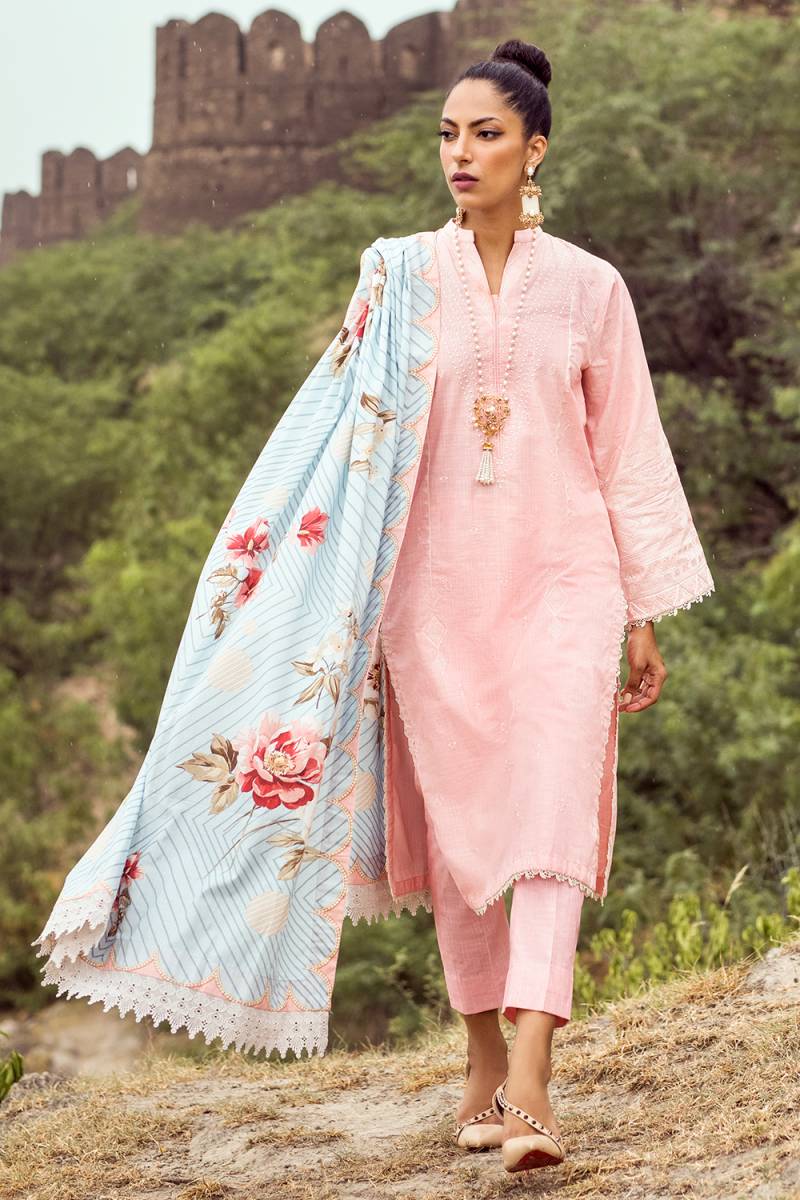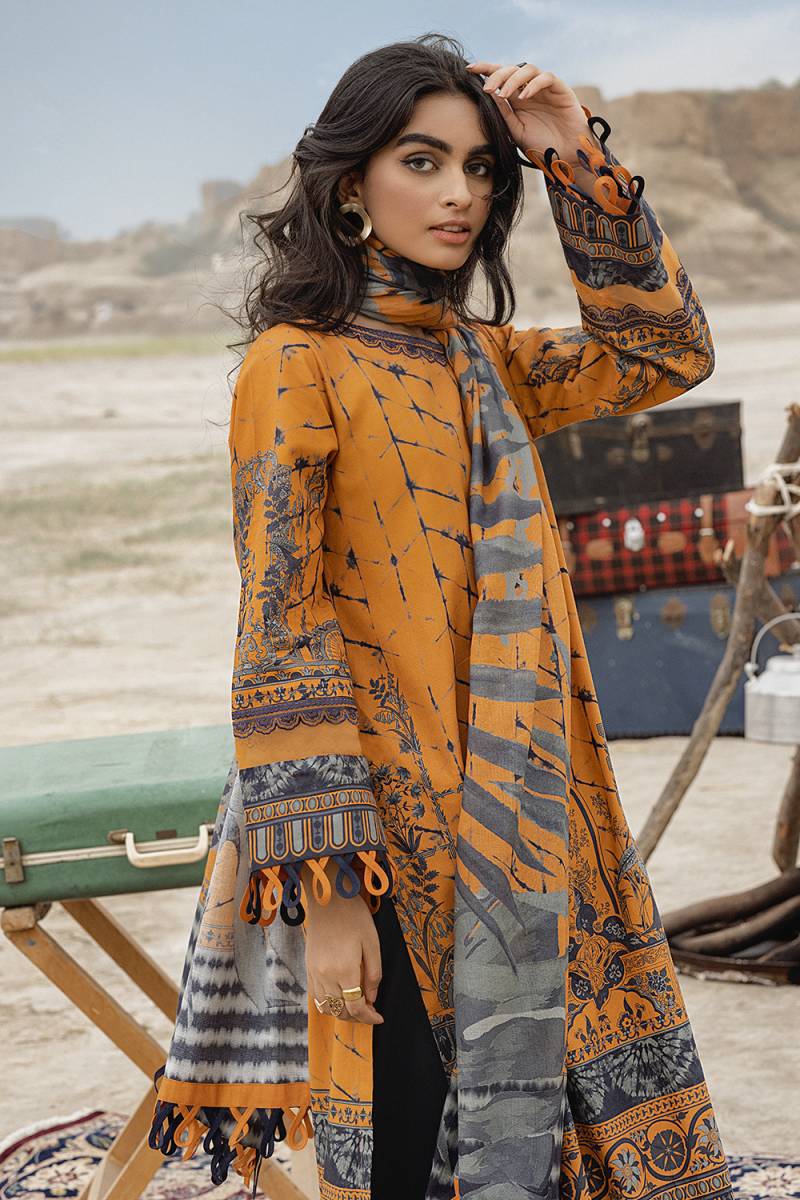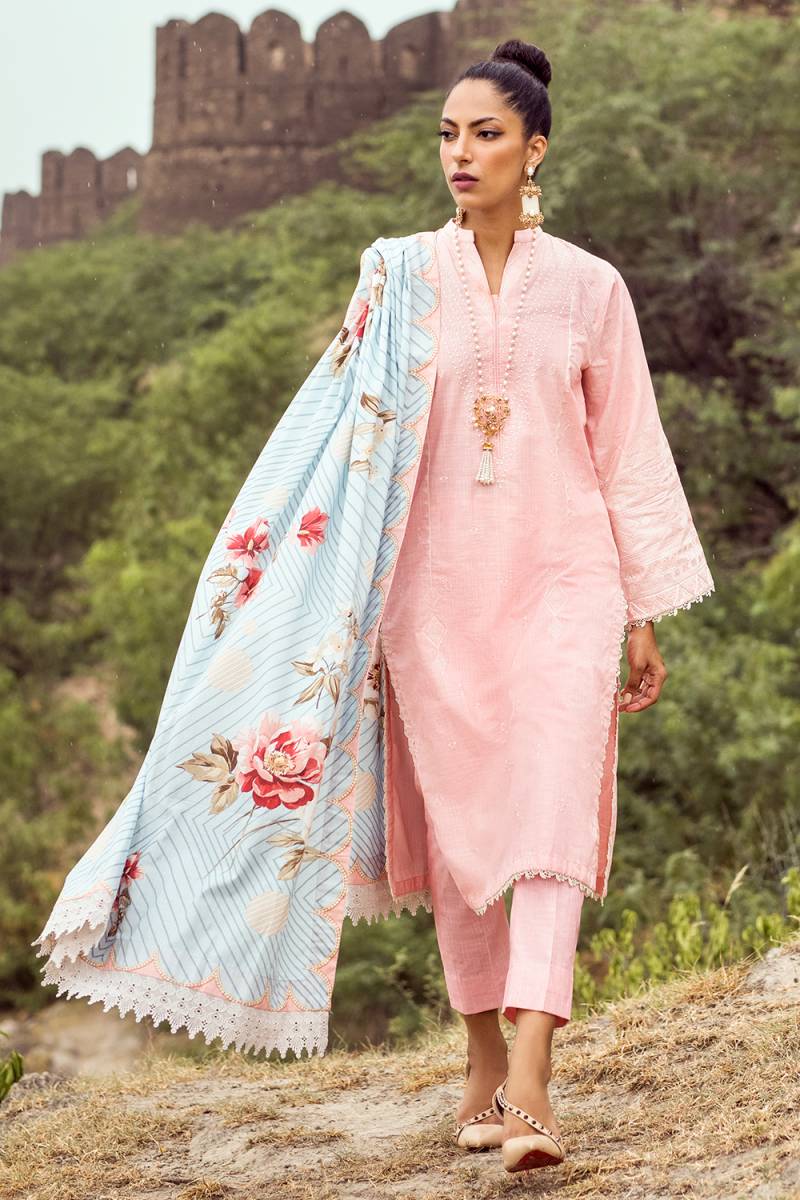 The season of chilly evenings and hot cocoa is upon us and nothing can warm these cold winter days like the all-new Winter Collection by GulAhmed. Gone are the days when our wardrobe for the winter season was just shades of dreadful grey. This latest drop of khaddar and corduroy unstitched suits adds just the right amount of oomph to your wardrobe for the coming season.
We believe just words can't do justice to what all is in store for you. So, here's a quick rundown of some of our favorites from the Fall/Winter Unstitched Khaddar and Corduroy Collections.
Embroidered Khaddar 3-Piece Suits
Say a loud YES to all the luncheons and brunches coming your way this winter when your outfit looks like this. A chic deep blue khaddar canvas is layered with exquisite embroidery and digital print that perfectly complements the vibe of the season. Laid back, cozy but oh-so-trendy! For that extra little something, pair this outfit with chunky pearl earrings and necklace.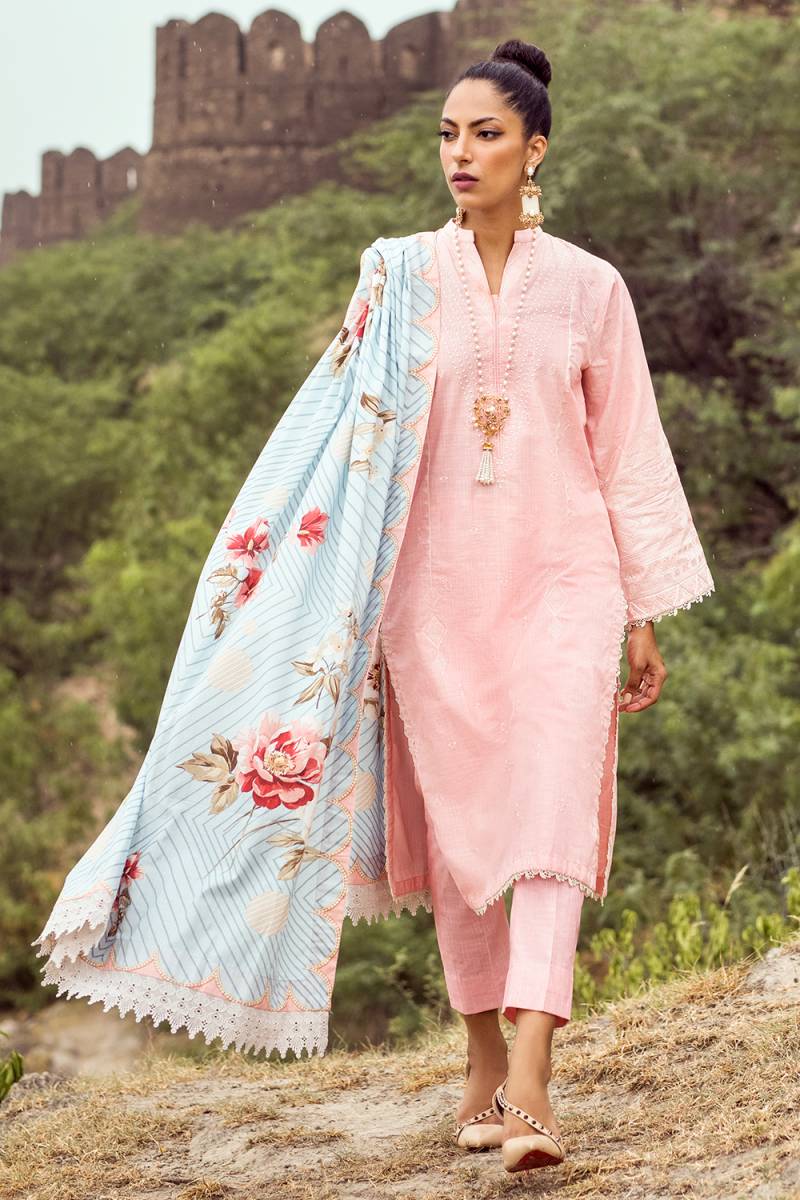 For a calm and cool vibe, adorn this 3-piece khaddar suit in a picture-perfect shade of pink that is beautifully highlighted with tonal embroidery and contrasted with a digital printed dupatta in cotton candy blue. This is an effortless AM-to-PM outfit. Pull your hair in a bun for when you mean business and let it down for tea with friends.
2-Piece Printed Khaddar Suits
The Fall/Winter Collection has an array of 2-piece khaddar suits as well. For those of us who prefer to keep it light and casual, this is the perfect edit. While we are on the topic of perfection, let's take a moment to appreciate the perfection and finesse of this 2-piece right here! We instantly fell in love with this fall-inspired color palette and cannot wait to step out in this gorgeous digital printed khaddar shirt and dupatta.
This gold printed khaddar shirt with a gold printed matching dupatta is a great mix of style and comfort. The finished ensemble will suit any smart casual event that may come your way in the coming weeks and months.
3-Piece Embroidered & Printed Corduroy Suits
This next piece is the perfect example of how a monochrome look doesn't have to be boring. The stand-out element of this 3-piece corduroy suit is its digital printed cotton net dupatta. We are in awe of the amazing artistry!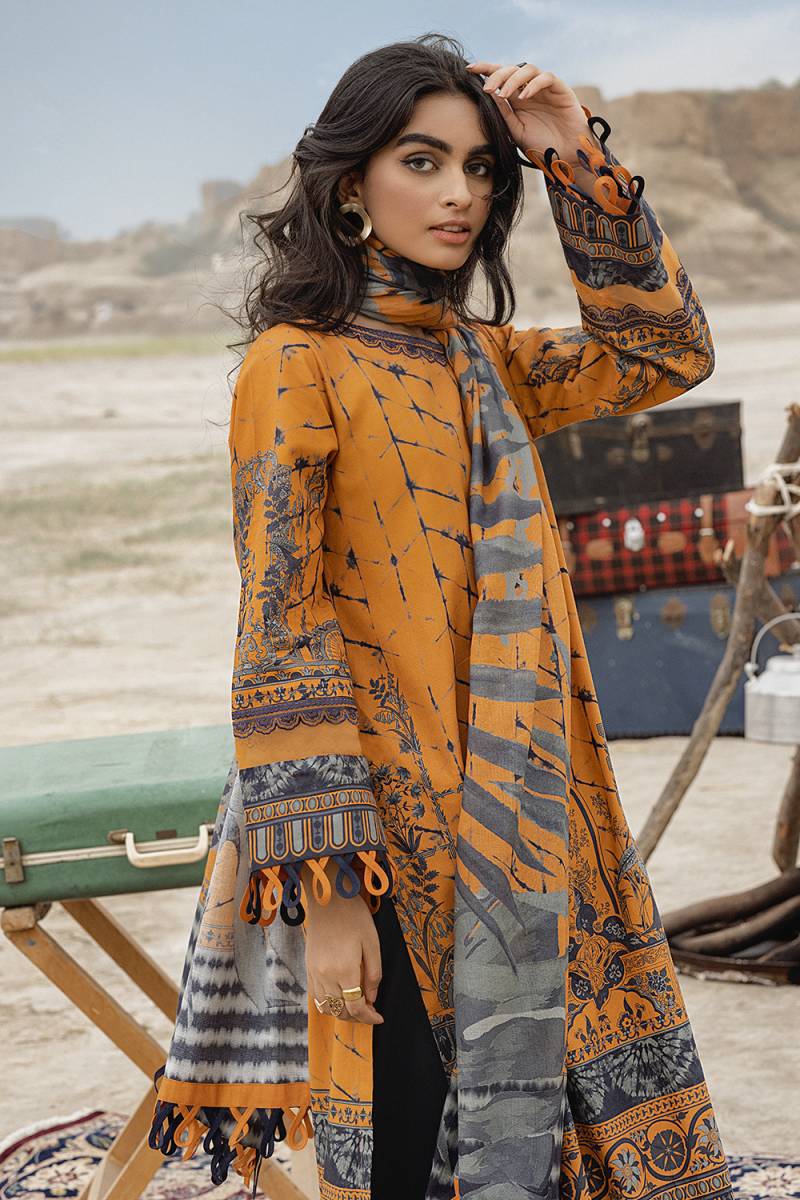 We are without a doubt falling for this Fall/Winter Collection by GulAhmed this time around and how can we not. Look at this stunning 3-piece embroidered corduroy suit. A brilliant marriage of colors and an even more stunning craftsmanship when we talk about embroidery! A great buy for the happening season ahead.
Ladies, this post only scratches the surface! The Winter Collection from GulAhmed is a season essential for every Pakistani wardrobe. To add to your delight the brand is now offering FREE nationwide delivery on all prepaid orders and COD orders worth PKR 2000 (or more). Head on to www.gulahmedshop.com to buy your faves now. The retail roll-out is on September 27.