MEET PAKISTAN'S FIRST FEMALE MMA FIGHTER - ANITA KARIM 
Anita Karim, an inspiration for all of us, is killing gender stereotypes by being the first female MMA fighter in Pakistan. Anita is making Pakistan proud, and we got a chance to have an exclusive conversation with her. She tells us about her journey, the remarkable childhood and supportive family she has and more ...

Hello Anita! Glad to have you here. Tell us a bit about you and your journey in this field.
Hi, thank you for speaking to me and featuring me in your magazine. I belong to Karimabad, Hunza in Gilgit-Baltistan and started my MMA training almost six years ago in 2016 when I moved to Islamabad for studies. I competed in multiple national grappling events and then got an offer from 'One Warrior Series, Singapore' in 2018, to fight in their organisation; that is when I made my MMA debut, becoming Pakistan's first female MMA fighter. I have had five MMA fights, two Muay Thai fights and multiple medals and honours in Brazilian Jiujitsu and am still actively competing.

What was your childhood like? Were you always inclined towards fighting or you had a pretty ordinary childhood?
My mom always made sure we get military-style training at home. Waking up at 4AM and starting the day with cleaning the house, feeding and then milking the goats and cows, bringing firewood from the mountain, filling water from the stream, preparing breakfast and then getting ready for school was a routine; I was always taught to stay disciplined. When I would get bullied in school, I would complain to my father so one day he took me to a taekwondo academy (where my brothers used to train). He would not check on me if I went to school but he would check on me every day to make sure I don't skip training. Then there came a point when boys would tease my friends, I would beat them up. So, maybe I developed an interest because there was a need for it.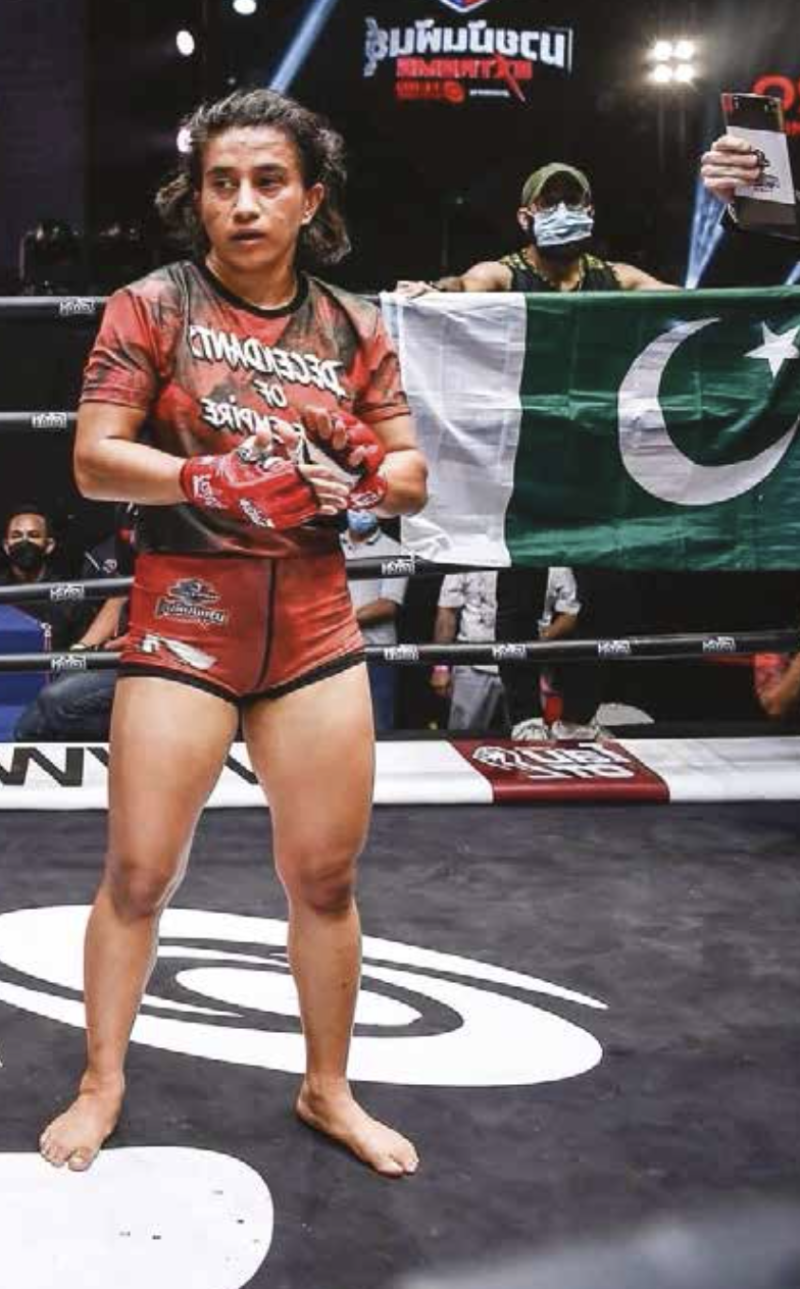 In Pakistan, people usually don't see girls learning how to fight professionally, how did your family respond when you told them about that?
I started training MMA when my brothers asked me to train at the gym only for fitness and self-defence. One of my brothers, Uloomi Karim, was already fighting so my family was kind of open and accepting of the idea of me fighting as well. The problem was that there was no female MMA athlete in the city with whom I could train. So, I started training with my brothers and the other guys at the gym (who are also like family and brothers), and my family supported my decision. My father was not convinced but, one day, when he put me in a headlock and I escaped from there and choked him unconscious, he knew that I wasn't just wasting my time and started supporting me even more.

We don't see much female fighters in Pakistan, what was the turning point in your life which made you want to pursue this?
When I started training, I knew that there were some girls training in Lahore and Karachi but none in Islamabad, so, my brothers pushed me to train with the male MMA fighters in the gym saying, 'you will face problems against men in the world so you shouldn't be shy and shouldn't freeze when you have an actual encounter'. I think this is the reason why every woman, who wants to train for self-defence or MMA, should train alongside men. So, when I joined the training and saw my brother, Uloomi, train and fight, I wanted to be like him. I started training with him and the sport started growing onto me and I fell in love with MMA.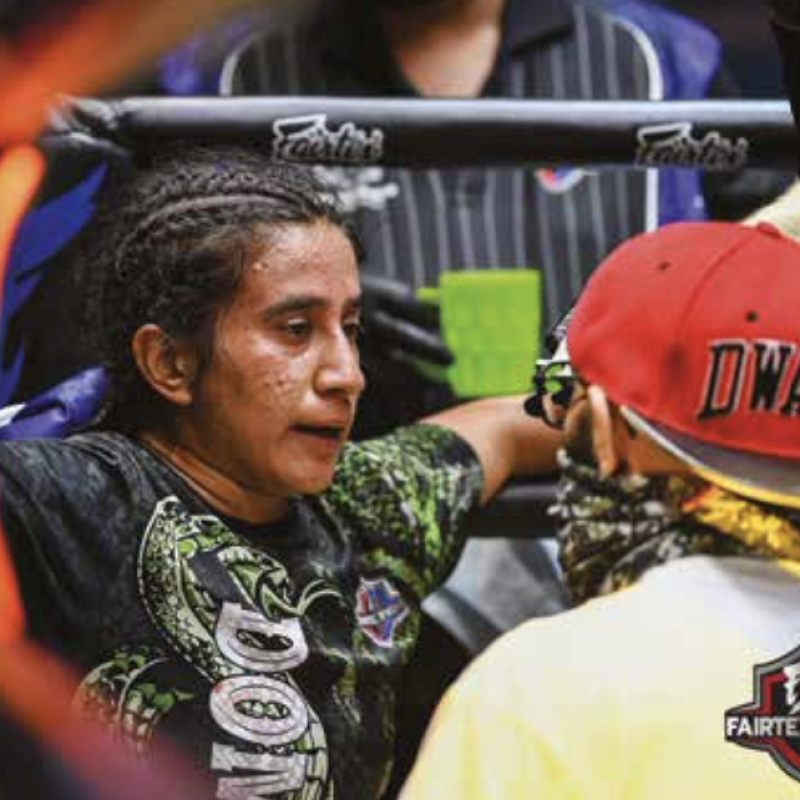 Being Pakistan's first female MMA Fighter, you must have faced a lot of barriers from society, how did you overcome them?
We will always have barriers no matter what we do, the only thing we need to focus on is what we are doing, and who is supporting us.
I am blessed to have such a supportive family and the entire Gilgit- Baltistan region that any negativity comes my way, I walk through it with the help of all the support I have

You have done the nation proud by making your mark in this field; what more do you wish to accomplish in the coming years?
I think I still have not done anything too big. This is just the start of my journey and I have a long way to go.
I want to become a world champion and want to make a mark in the world that a Pakistani girl became a world champion in MMA

What piece of advice would you like to give to the younger girls out there who're also passionate to pursue this profession?
I always keep saying this and will keep on saying it; it's not only about my profession but any profession they want to pick, they should go for it. If they set their mind to it and are committed to working hard and sacrificing for it, nothing can stop them from being successful.
---

INTERVIEW: MARYAM ZUBERI
PHOTOS: COURTESY ANITA KARIM