Exclusive: Saba Qamar and Mohib Mirza Share Passion For The Silver Screen
They share an ardent love for celluloid and they tell us that it informs the very air they breathe, it is their inner calling and to work on the big screen is the summit of their ambition. Their avatars in film are always heroic, endearing, clever – they capture our imagination and entertain us with abandon. In this exclusive, the two stars reveal how cinema makes them tick.MOHIB MIRZA:
What is your relationship with film?
What's the first film you watched and thought, 'That's what I want to do!' My relationship is not only with films but also with the creative arts. Films are my life force, the air I breath! I am what I am because I am an actor. I know no other work but this and I am very fortunate to have followed my inner calling as my profession. I am blessed, and humbled by the appreciation and the applause I get from my audience, it's the fuel that keeps me going.
It was never a particular film that triggered it for me; my entire childhood was spent watching films and Pakistani dramas and TV shows; all this silently seeped into my heart and synchronised naturally. I was an actor in my own television industry – that is in my own head – before I got my first
ever opportunity to perform for a real audience.
Are there any specific actors whose careers or the roles they chose inspired you?
Inspirations and seeing other actors as my teachers is ever changing and always evolving. My all-time favourite actors are Pankhaj Kapoor, Dustin Hoffman, Noman Ejaz, Shabbir Jaan, Bryan Cranston and I really like the work of British actor Benedict Cumberbatch.
What film could you watch over and over again and never tire of?
I can go on and on, but my top picks would be Gangs of Wasseypur, Luck by Chance, Breaking Bad, Apocalypse Now, Crank, Limitless.
Any current film you have watched and found particularly moving or well-made?
I recently saw the miniseries 
The Night Manager
and thought it was brilliant. It's high time our TV considered portraying men in other intelligent and interesting situations rather than just stuck in domestic issues.
What brought you to Dukhtar and how did you find the response to it?
I auditioned for
Dukhtar
, and sent my tapes to director Afia Nathanial for the role of Sohail. I loved the process of being part of an indie film and not a full throttle commercial venture and also loved being in the mountains for the 60- day shoot. Now
Dukhtar
has been to many festivals all around the world winning accolades and mentions, but for me the highlight was its screening and special mention at the prestigious Toronto International Film Festival (TIFF) 2014.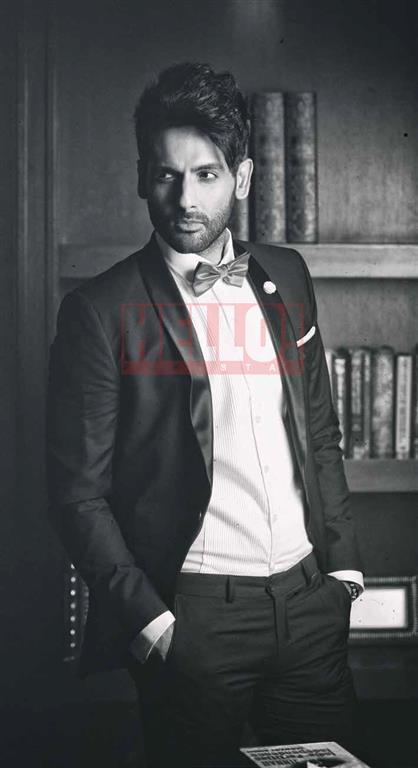 What aspects are exciting to you in the cinema rebirth? Where do you see the most growth?
No other creative medium captivates an audience in a dark room – fully glued to audio and visuals – like cinema does. It is the most power ful medium of storytelling, whether it's for entertainment or to intelligently spread a social message. For an actor, film is the highest point – the summit – and I am lucky to be a part of this new age in Pakistan. While we have a long way to go to compete with global standards, I am very happy with the pace Pakistani cinema is growing every single day.
What sorts of stories are you anxious to tell; meaning roles you have yet to take on or wish to take on?
I have done films like
InshahAllah, Seedlings, Lamha, Josh, Dukhtar,
which were all message oriented indie films. Now I am looking at films which are more mainstream commercial ventures, light hearted rom-coms, or full throttle slapstick comedies. My latest film Bachaana has redirected
my path towards such projects.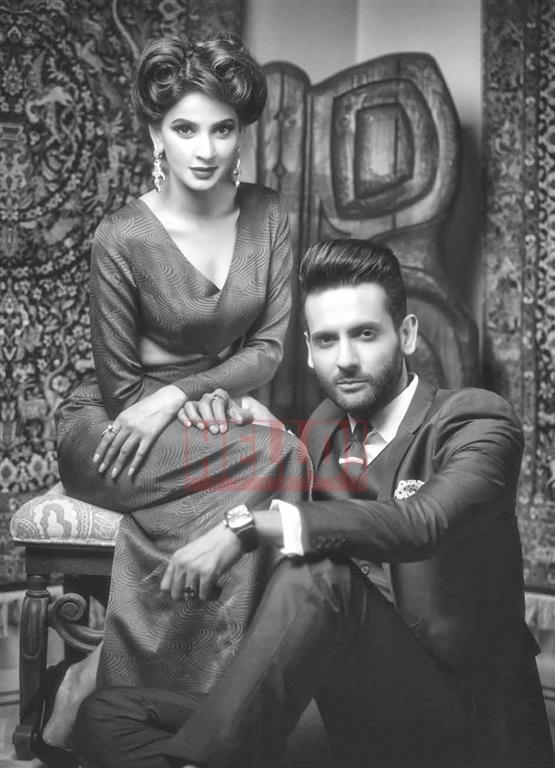 What are the ingredients that make a perfect film?
A relevant story, a good script supported by an intelligent screenplay and dialogues, capable rhythmic actors and, of course, a director's unique perspective supported by interesting and intriguing visuals.
The doors that have opened with Pakistani stars heading to Bollywood has produced some memorable and not so memorable films. How do you view the cross-border cinema potential?
Bollywood or what I like to call the Indian film industry, is a big market which means a lot of work is produced in volume and that creates ample opportunities in all related areas and departments of film. It also caters to a larger audience, internationally, which results in very high compensations and endorsements for actors. That's good for actors and the overall industry. Memorable or not, acting is a constant journey. I think any exposure or experience anywhere in the world is always good, but one must balance it out and also perform for and serve one's own country.
How would you describe what being an actor means to you? What film means to you?
Born to act; that's how I feel about my profession! It runs in my blood and work is everything for me. Film or cinema is the highest point for an actor – just like a doctor has a degree and an added specialisation, a film attached to an actor's name is nothing less than a specialisation degree.
What's next in the pipeline for Mohib Mirza?
The next is ARTH 2 written and directed by Shaan Shahid, who needs no introduction when it comes to Pakistani cinema.
SABA QAMAR
Tell us about your Bollywood debut Hindi Medium?; How did the opportunity come to you and what drew you to the project?
I was approached by
Maddock Films
after they saw my drama
Maat on Zindagi
channel, and I was immediately drawn to the incredibly entertaining script. And when I got to know that Irrfan Khan was in the movie, I could not let go of this opportunity and just had to agree to work and learn from such an amazing actor.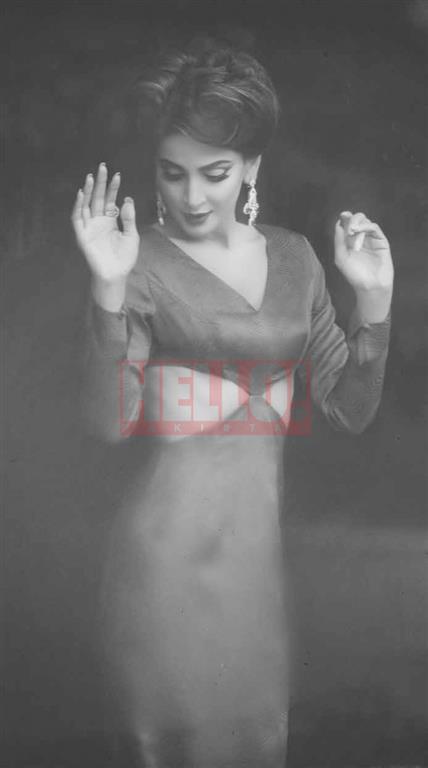 What was it like working across of him?

Irrfan Khan is a phenomenal actor and an amazing co-star. He has such a great sense of humour and made the sets really fun place to be.
Where did you shoot primarily and was this your first time exploring that area?
This was the first time I visited Delhi and that is where the entire movie is shot. I really enjoyed the vibe of the city and cherished each and every moment spent on set and off set.
How did you find the atmosphere of working in a Bollywood film?
In Bollywood, I never felt that I was working out of Pakistan. The team was extremely warm and welcoming and overall, it has been an astounding experience.
As a Pakistani actor working in India, do you feel there is a responsibility to represent Pakistan?
Definitely! I believe as a celebrity, a person everybody notices, it is my job to be a role model and to shoulder the responsibility of representing
Pakistan to the best of my ability.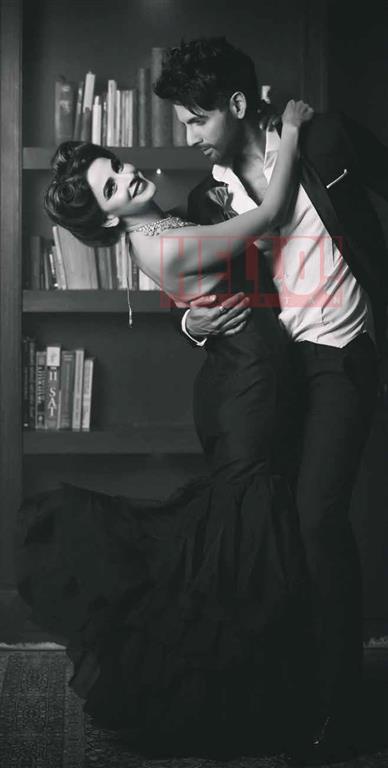 What draws you to the roles you chose? Are there more roles in coming your way?
The quality of the script is the most important part of my decision-making process when I choose a film. I select a role only if I can connect to the core of the character I am asked to play in the film. I have some offers but they are still in the discussion phase.
What aspects of the Pakistani film industry excite you? Where do you see the most growth?
Pakistan's film industry is in its development phase with a pool of extremely talented people who come forward and take risks with their creativity and skills. I have high hopes and see growth in each area of the film industry.
What roles excite you that you have yet to take on or wish to take on?
I like to embody characters that are complete, characters that are entertaining and characters that people can remember and learn from.
What are the ingredients that make a perfect film?
There are many aspects to making a good film. I believe good direction is key – besides that, a good script, entertaining music, editing and cinematography are all an essential part of the complete package. Also, how an actor portrays the role they have chosen is very important to me.
Are there any films of late you have seen that inspired you or which you truly enjoyed? Which film can you watch over and over again?
I recently saw In the Mood for Love and absolutely loved it. My all-time favourite movie is
Love and Other Drugs
starring Anne Hathaway and Jake Gyllenhal. It's one of those films I can watch over and over again. Another recent film I saw was
How to be Single
, which was supremely entertaining.
Have you thought about heading into television or films from the other side of the camera, writing or directing?
Right now I'm just focused on perfecting my acting skills, but maybe in the future I would like to try writing a film script.
You hosted the television show
Hum Sub Umeed Say Hain
. How would you compare hosting to scripted television and film?
Both mediums are made with a different approach and separate requirements. I thoroughly enjoy both and have really learnt from my experience as a television anchor and actor.
What does being an actor means to you? What does cinema mean to you?
Acting is not just my profession; it is my passion, my hobby, my life. I believe, if you're passionate about your work, it won't feel like work.
We are pleased to offer world wide shipping wherever you are. Keep up to date with H! Pakistan and Grazia Pakistan, subscribe now!