Time For Apple Fans To Rejoice Because iPhone 11 Lineup Is Officially Available In Pakistan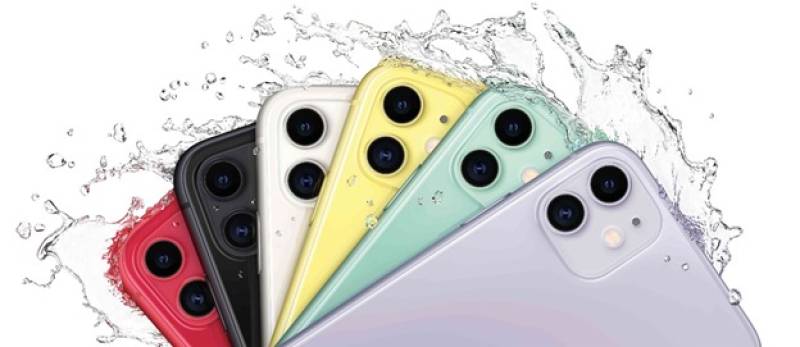 The launch of iPhone 11 lineup in Pakistan has got to be the biggest news of 2019 and Apple fans couldn't have been happier to hear this. The lineup includes iPhone 11, iPhone 11 Pro, and iPhone 11 Pro Max in different colours, features and specification. Stealing the spotlight, the star of the lineup is iPhone 11 Pro Max that has amazing features a plus for those who love photography.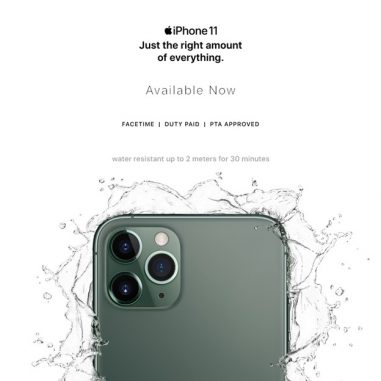 The lineup had been available for pre-booking but they are now available in all stores and online with all variations, colours, and features to meet the demands of the anticipating fans.
To ensure authenticity of the Apple products and protect people from any fake products, the company has released their product with special distinctive QR codes and Official Sea that confirms their authenticity and ensures them as a 100% branded Apple product.
Hardcore Apple fans had to resort to getting their phone from abroad that didn't have Facetime available either, however with the launch of the official Apple products in Pakistan, fans can now enjoy all these distinctive features including Facetime!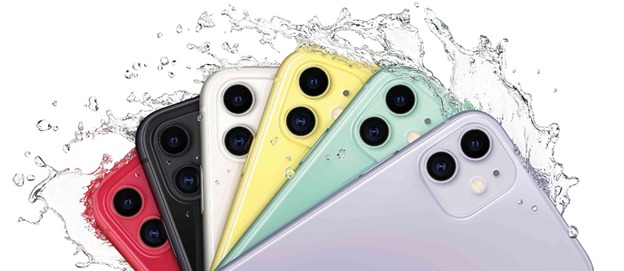 Celebrities including the likes of Mahira Khan, Wasim Akram, Nomi Ansari, and Hareem Farooq have already got their hands on the all-new iPhone 11 and are enjoying the all-new distinctive features. See below their Instagram posts about getting their new phones:
Mahira Khan: https://www.instagram.com/p/B44zUPhBXqR/
Wasim Akram: https://www.instagram.com/p/B441w6HB4nE/
Nomi Ansair: https://www.instagram.com/p/B446PG1hSYp/?igshid=1r460m8vj1bqf
Hareem Farooq: https://www.instagram.com/p/B4nBvqeFPoc/
With this launch in Pakistan with their lineup of iPhone 11, Apple is making sure their products are reaching out to everyone and you can now get an iPhone at key locations across all major cities in Pakistan through Apple Authorized Resellers.