Embassy of Pakistan in Berlin Celebrates Pakistan Day with The Emerging Pakistan Fashion Show
It's always a great honor for Pakistan designers to be able to showcase their work abroad. The latest opportunity came in the form of The Emerging Pakistan Fashion Week in Germany which took place at Ritz Carliton Berlin 23rd March, 2018. Embassy of Pakistan in Berlin and His Excellency Mr Jauhar Saleem, Ambassador of Pakistan to Germany, hosted The Emerging Pakistan Fashion Show in Berlin to celebrate Pakistan day.
The show was curated by Fia Khan by bringing fashion designer from Pakistan to Germany forum and organised in partnership with the High Commission of Pakistan in Germany. The Emerging Pakistan Fashion Show was planned and hosted by his Excellency Mr Jauhar Saleem, Ambassador of Pakistan to Germany and Mrs Zahra Jauhar.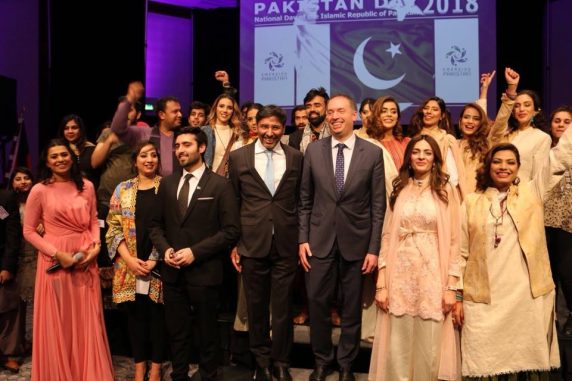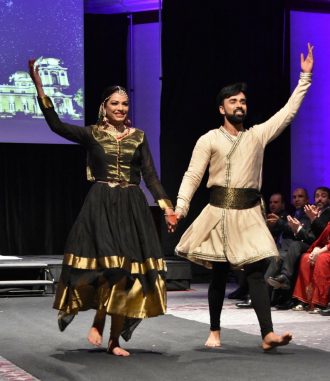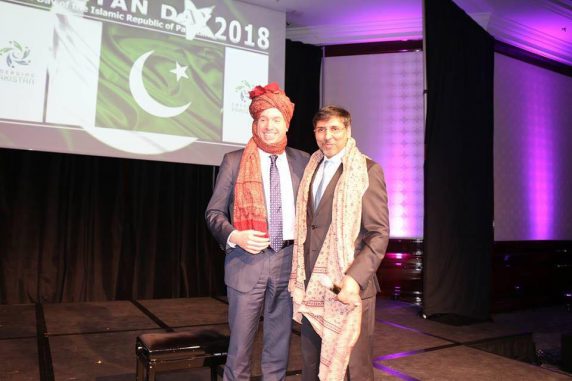 Regarding the Fashion Show Mr Jauhar Saleem stated,
"This was one of the most impressive national day receptions held by any of the Pakistani embassies abroad. The cultural presentation included the fashion and jewelry shows, Kathak dance performance and mystic poetry rendition; in a unique blend of fashion, showcasing the richness of Pakistan's culture in a most effective manner."
He added,
"My commendation is due to YBQ, Faraz Sheiku Abid, Sana Nisar , Wahab Shah and Rachel Gill for their amazing contributions and also to Fia Khan for the Direction, Choreography and putting it all together so well."
The theme of the show was peace, excellence and promoting Pakistan rich culture abroad. The Emerging Pakistan Fashion Show was swamped with Ambassadors from different countries including Turkey, Afghanistan and UAE. Also in attendance were a bevy of notables from National and International representations in Berlin from the politics, business and media fraternity.
The PR and Media Partner of The Emerging Pakistan Fashion Week in Germany was Bilal Mukhtar Events & PR. Bilal Mukhtar, Creative Head of the PR Company said,
"It was a privilege to work with the high commission in Germany and deliver this amazing event. It was my second event here, and I look forward to more of such events in future that promotes the best face of Pakistan. I am really proud of everyone who has worked so hard to make it possible on such a huge platform."
In line with fashion show patriotic spirit, Wahab Shah and Rachel Gill did a special khathak performance. Designer, Faraz Abid Sheiku displayed his latest bridals. The clothes featured traditional work more than fusion and consisted of angrakha, lehnga choli with intricate embellishments whilst Yousaf Bashir Qureshi Design Studio focused on timeless silhouette consisting of jackets, gharara and shawls.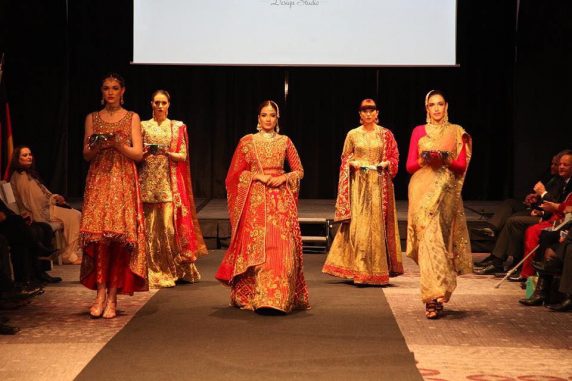 Whereas TSafira by Sana Nisar put forward her finest detailed and cutting-edge jewelry designs at the show. Sana Yair flatter the on-lookers by her craftsmanship and designs.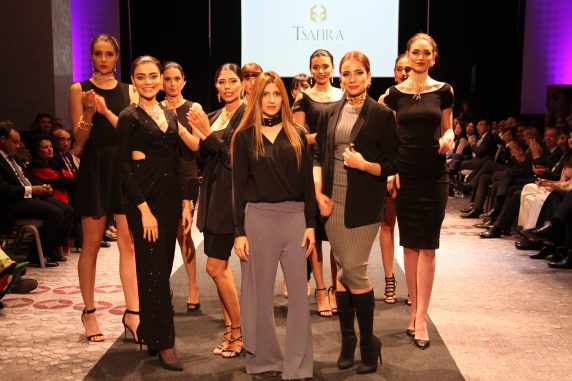 Fia Khan the Choreographer and Director of the show said,
"Being born and grown up in Berlin, I have a special corner in my heart for my country. It always feels so good to bring Pakistan rich culture, art and fashion abroad. I have choreographed and directed three of fashion shows with the help of Mr Jauher Saleem, the Ambassador to Pakistan Embassy Berlin. He has been a constant source of inspiration to me and has been working tirelessly to portray positive images of Pakistan to the world."
She added, "All three shows have left a unique mark on the audience. I personally try to raise the bar with every show and try to bring new ideas. I would to thank everyone from the bottom of my heart who helped me with spreading a softer image of Pakistan."
In its effort to promote the progressive side of Pakistan to wider audience, Fia Khan further aims to extend the reach of Pakistan fashion Show to different countries in near further. We look forward to such events that promotes Pakistan's fashion and culture and help us improving the softer image of country on the international level.