Malala Yousafzai Becomes Honorary Canadian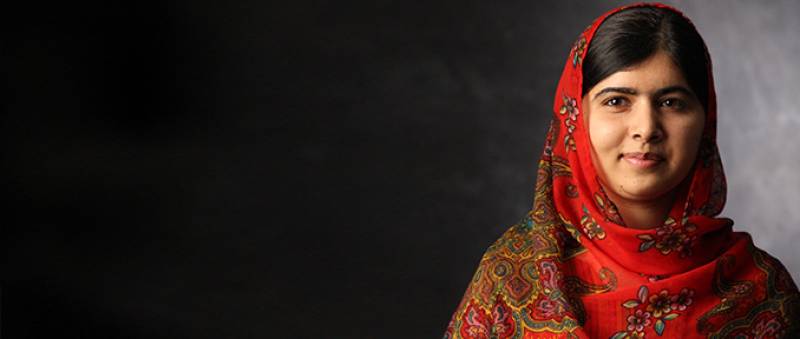 Pakistan's Mission to the UN hosted a reception in honour of the teenage Nobel Peace Prize winner Malala Yousafzai after the UN Secretary General Antonio Guter­res appointed her a UN Messenger of Peace to promote girls education on 10th April, Monday. 
Pakistan's Ambassador Maleeha Lodhi explained, "just like Malala did, our people will always reject those who challenge the vision of Pakistan set out by our founding fathers: of a modern, tolerant and progressive Muslim country".
She further added that Pakistan now was uniting and standing for education rights for all despite their gender. "There is still a lot more to be done in providing education to girls in Pakistan as indeed in many other countries as well."
Malala called herself a 'proud Pakistani' and a 'proud Muslim'.
Attendees included a bevy of diplomats and delegates.
According to reports, Malala also became an honorary Canadian citizen on Wednesday; the 19-year-old sang Canada's praises through her speech, which also included a subtle jab at the political instability in the United States.
Malala was welcomed on the steps of the Centre Block by Canada's Prime Minister Justin Trudeau, as well as a parade of dignitaries, cabinet ministers and diplomats inside the rotunda beneath the Peace Tower, The Toronto Star reported.
Minutes later, Mr Trudeau presented her with a certificate documenting her as an honorary Canadian, making her the sixth and youngest ever person to receive the honour. Canada's other five honorary citizens are the Dalai Lama, the Aga Khan, Nelson Mandela, Burmese activist Aung San Suu Kyi and Swedish diplomat Raoul Wallenberg.
"It is not just an honorary citizenship of Canada; it is also being Canada's friend, and I warmly accept it," Yousafzai said. "I want to thank Canada for its passion for girls' education, for its passion for humanity, for refugees, and for standing up for women's rights, and for peace.
"You are a true example to the world of what it means to stand up for humanity, and I'm hopeful you will inspire many more countries and many more leaders to follow your footsteps," she said.