Kylie Jenner Surprises Her Fans With A New Makeup Collection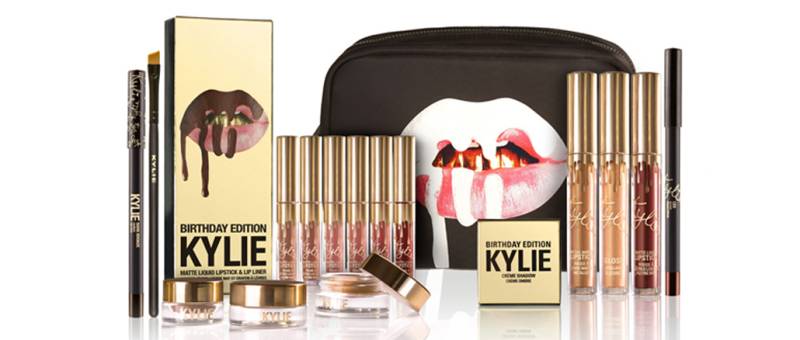 Reality star turned beauty mogul, Kylie Jenner, launched her limited edition birthday collection- The Bundle in honour of her upcoming birthday proving that she not only likes to receive surprises but also likes giving them. Sharing the news with her fans through a series of snaps on her snapchat
,
Kylie mentioned
that the products will be available from the 1st to the 10th of August which is the day she turns 19.
The collection features a makeup case, a set of mini gold lipkits, eye shadows which she likes to call kyshadows, lipglosses, an eyeliner among other products. Everything in this entire collection is infused with real gold. She showcased swatches of each product via snapchat along with a finished makeup look that she did on her best friend Jordyn Woods. Kylie asked her millions of followers to stay tuned as she will be updating them about her new collection.
The 18-year-old entrepreneur started her beauty empire last fall and it has been a sweeping success ever since. In the end of march last year, news started emerging of Kylie's website 'breaking Google' as over 200,000 people went online which was too much for Google to track.