TRAILBLAZING ACTIVIST AND FORMER BOLLYWOOD ACTRESS SOMY ALI
We spoke to Somy Ali – a trailblazing activist and former Bollywood actress who worked in 10 Bollywood films alongside actors including Salman Khan and Saif Ali Khan. After a whirlwind of experience, leaving to start her career in Mumbai at the age of just 16, Somy eventually left her life of glamour behind for some groundbreaking social activism – and today she told us how and why.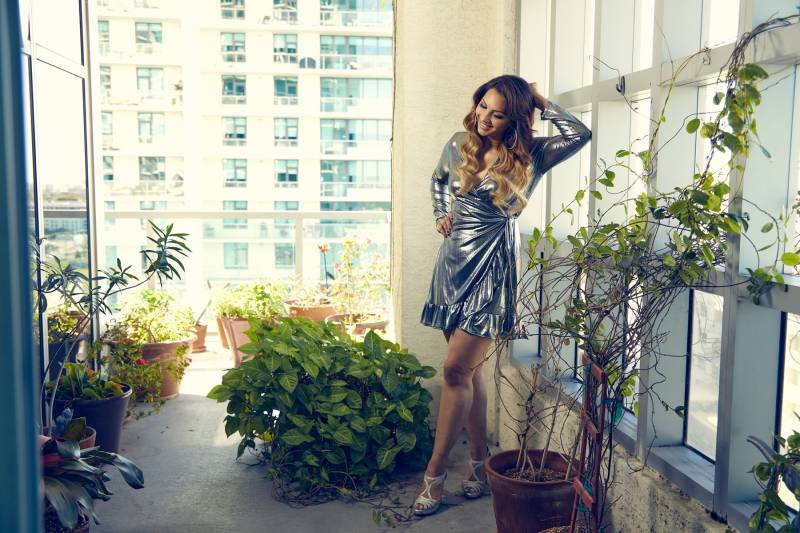 Did you always want to be an actress from a young age?
I never wanted to be an actress and it is quite evident if one were to watch any of my movies. I never wanted to go for dance rehearsals, and I hated every aspect of being an actress because I literally was disinterested. I left Miami to pursue a teenage crush and a rather foolish crush. I watched Maine Pyar Kiya at 16 and decided that I had to leave for India the next day to marry Salman. It sounds absurd now in my 40's, but as a teenager I thought it to be quite precocious and bold.
What was it like packing up and moving to Mumbai so abruptly? Did it mature you?
It took me three days after watching the film to convince my parents to let me go to Mumbai. My dad's relatives lived in India; given that many had stayed behind during the partition, so I told my father that I wanted to meet them, and I hated my life in the U.S. I made up tons of lies to convince my father who resided in Pakistan while I lived with my mother in Miami. I even told my dad that I wanted to see the Taj Mahal which I still did not see to this day. Finally, after all the begging and lies my dad sent me a ticket to come to Karachi and then from there we flew to India. As for maturity, no, it did not mature me, but exposed me to a great deal of things that a teenager should not be exposed to at all.
What was your main aim when travelling to Mumbai - was it to strictly be an actress?
After I watched Maine Pyar Kiya that very night I had a dream that I must go to India to marry Salman as he will be my savior. I had been a victim of rape in Miami at the age of 14 and was having a tough time healing from it, so I distracted myself with Hindi movies. When I had that dream, I truly believed it was a sign from Allah that I had to go and marry this actor and I had to leave Miami. So, no, not at all to be an actress.
What are the biggest lessons your career has taught you?
Well, my career in India lasted from the age of 16-25 and I made many mistakes, and I trusted many people. I was gullible and honest to a fault. However, I was a rebel once I was cheated on by what was supposed to be my fairy tale relationship. I did things my way and lived life the way I wanted to and did not give a damn of what people thought or said about me. I was given labels like 'not a good girl' because I did not put up with my being cheated on and had my own affairs. In my mind, if a man could do it, why couldn't I? But that era and that industry could not accept a girl doing what only men are allowed to do. If you ask me today, I have zero regrets on how I lived my life in Mumbai and during my time in the industry. The biggest lessons I learned while in the Hindi film industry is that people will worship fame and power no matter how immoral or corrupt those individuals might be. They can literally get away with murder and no one will stop idolizing them. It's despicable to me that to this day this remains to be the status quo. I also found some good people who remain to be my friends to this very day, but those I can count on my fingers.
My career with my non-profit organization has been an unbelievable journey of 14 years. It is the best high ever and the most gratifying work I could ever do. Waking up each day to save lives is a privilege. It's draining and dangerous work, but I truly believe that the best therapy for me to heal from the abuse I endured has been helping others. Even if I lose my life doing this work it is absolutely worth it. 'No More Tears' has rescued over 30,000 women, children and men since our inception in 2007, all victims of sex trafficking and domestic violence and many from South Asia. We also work very closely with members of the LGBTQ Community who are victims of abuse. I am proud of 'No More Tears' and I know none of these lives would have been saved if it weren't for our donors. So, the donors and the survivors are the real heroes always.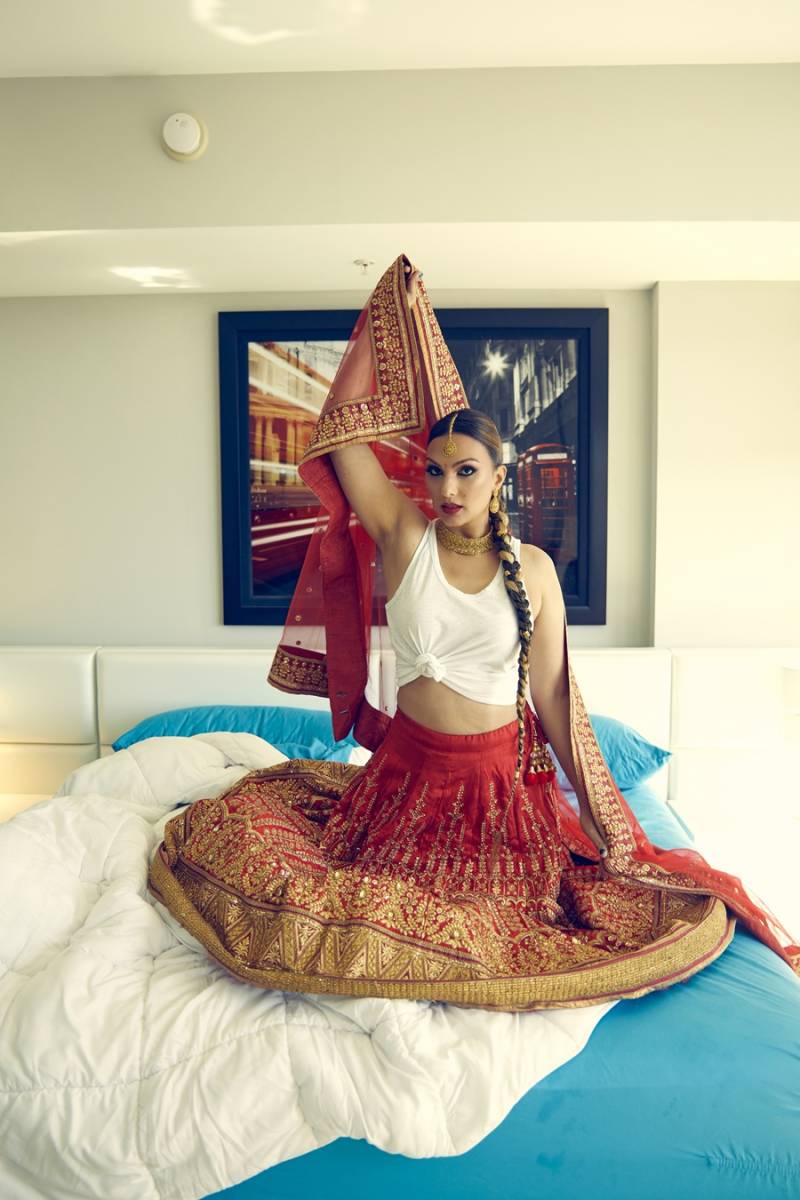 What are the biggest lessons your relationships have taught you?
There is no black or white, there is no such thing as the perfect person. We are all grey and no one is purely good or completely bad, except child molesters and the obvious criminals of course. Having said that, I have very few close friends as I am very cemented on wanting loyalty in my friendships. I have also learned that as I am getting older, I am keener on not having any toxic people around me. There is a big difference between doing something for someone and being used by someone. Friends do things for one another, but they don't use you or take advantage of you. That's where I draw the line and if I realize one is trying to use me, I disassociate immediately. In personal or intimate relationships, I have learned that there are no guarantees on anything. I urge women to always be financially independent as anything can happen at any age and any point in your life. In some instances, couples who are together for 20 years end up getting divorced, thus, life is unpredictable when it comes to intimate relationships.
What are the fondest memories from your current career timeline, particularly from working in the film industry?
My fondest memories were spending time traveling all over India which is absolutely beautiful. Rajasthan was my favourite place in India and I look forward to going back some day for a vacation. Additionally, some of the kindest and nicest people I worked with were Suniel Shetty, Mithun, Saif (Ali Khan), Sanjay Dutt, and many others. I will never forget how humble they all were.
If you could give 20-year-old you one piece of advice, what would it be?
Live your life to the fullest and never give a damn of the labels or boxes people throw you in as it is them who are insecure, not you. Do not hurt anyone and never let anyone disrespect you.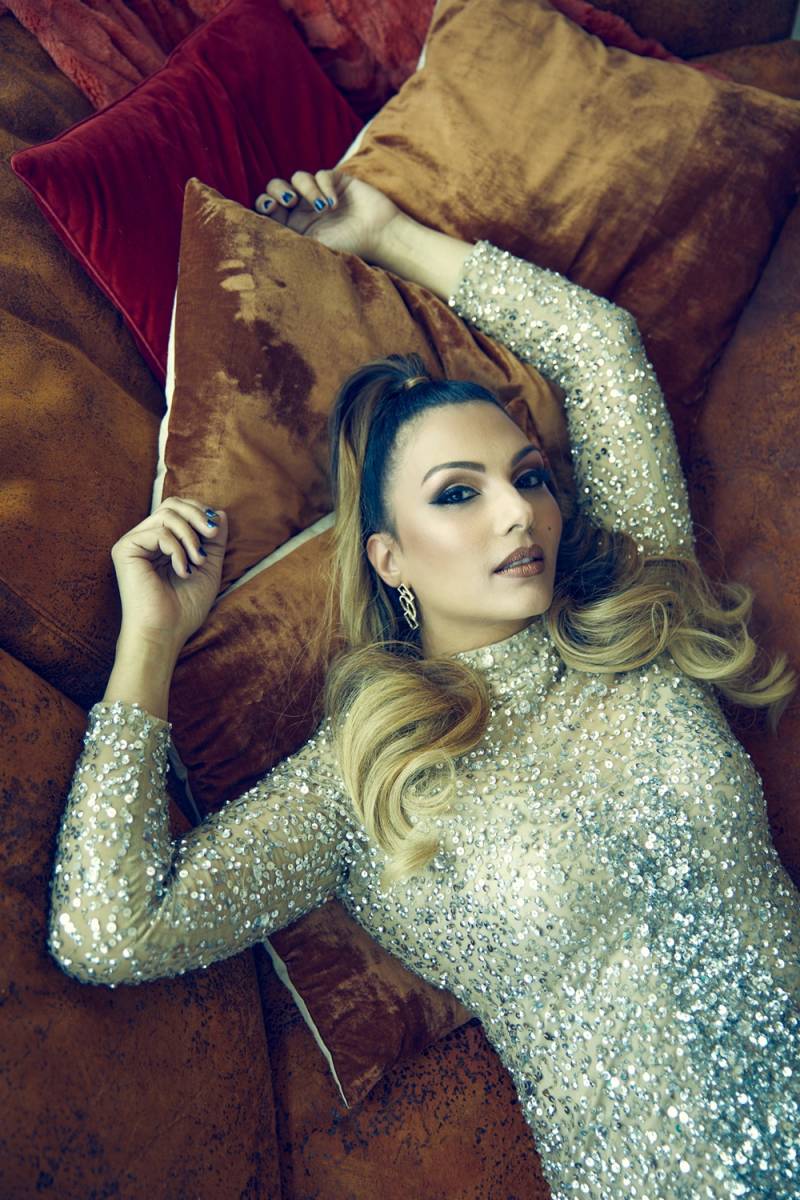 Was there a moment for you that signified the desired shift from the film industry to social/humanitarian work?
Yes, my relationship had run its course, and what was supposed to be a fairy-tale ended up being a complete and horrific nightmare. I had suffered immense abuse, repeated infidelity and had to get out. I did not have the power nor the influence to fight my abuser as he was worshiped by many and no one would stick up for me.
Your work as a social justice worker and activist is awe inspiring - and sets a great premise for young Pakistani girls. Have you always been passionate about social justice, or did your life experiences shape this?
Thank you. I was a victim of sexual, physical and verbal abuse at different parts of my life. All of this gave birth to my activism. Rather than feeling sorry for myself, I found the route of helping others to be a better reason to get out of bed each morning. I did always question in Karachi growing why we were well off and many children were on the streets begging, but I was too young to comprehend or do anything about it. And, while in India as a teenager, I noticed injustices against women, children and men, but I did not know, have the education or the strength to take a stand. I would like to also add that this culture of sweeping the prevalence of sexual abuse needs to stop. We have to speak up and I urge our society to break this stigma. It's 2021 now and it is time to start addressing these issues seriously without making the victims feel like they did something wrong.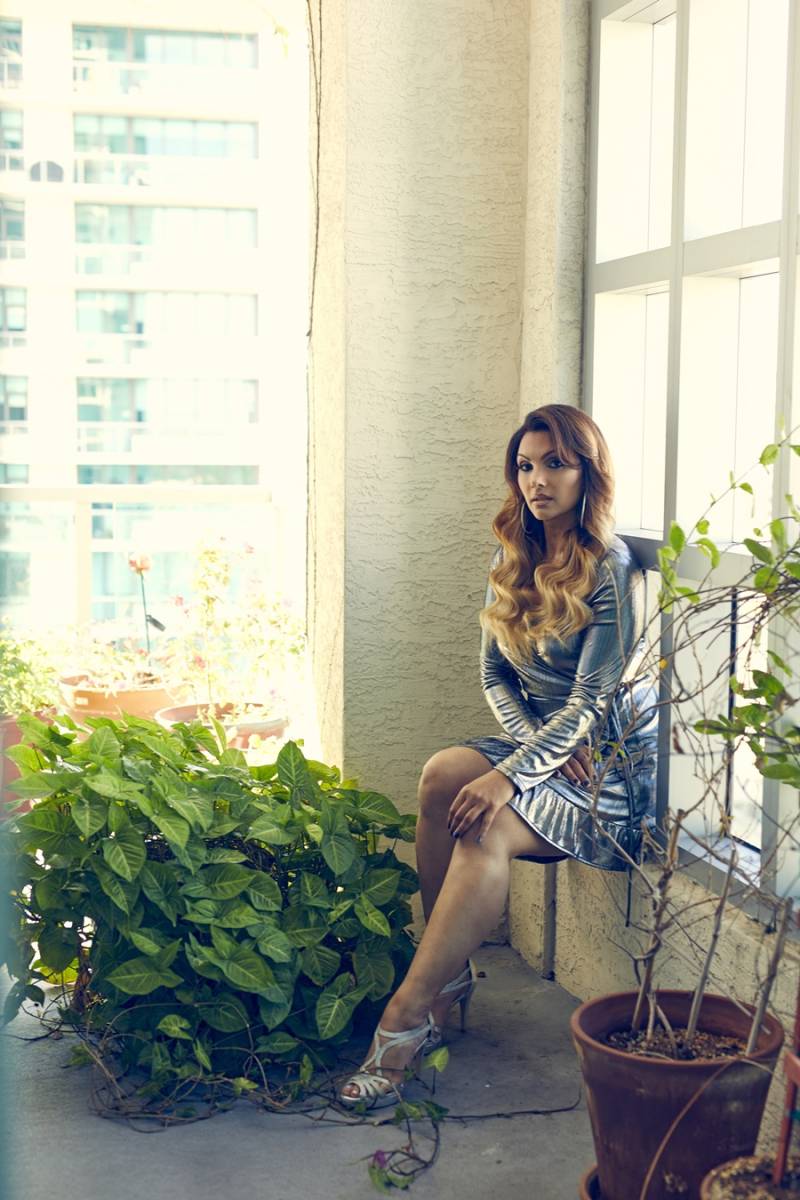 You returned to obtain a good academia many times throughout your career. Is this something that's always been really important to you – does it link to your push for educational rights for girls?
When I moved back to the U.S. from India in December of 1999, I had to start from scratch as I had dropped out in 9th grade. It was extremely difficult, but I drowned myself in education and used it as a distraction to heal from my heartache. It was my professors who became my mentors and I
have to say college was the time of my life. I soaked up every single aspect of what I was being taught. I had an insatiable desire to know everything. I asked a million questions and read all my textbooks before the semesters even began. I will always be grateful to my professors as without their guidance and encouragement, I would not be where I am today. So, yes, education plays a pivotal role in my life and every child has a right to an education
Do you remember the moment you knew you wanted to create your organisation, 'No More Tears'? Was there a specific experience that inspired you to do so?
It was in 2006, when a woman from Bangladesh knocked on my door and was bleeding from her forehead. She begged me to let her in and told me that she beaten by her husband and was raped by her father-in-law. I immediately knew what my non-profit's mission was going to be as it literally knocked on my door. In addition, to that incident having witnessed injustices against women, children and men in all three countries that I have lived in was a damn good reason to initiate 'No More Tears.'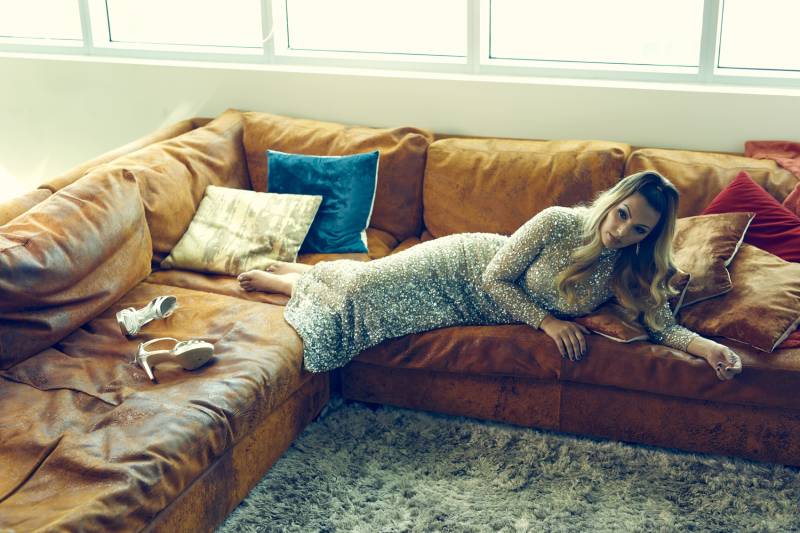 RAPID FIRE
Favourite Bollywood actor right now?
I do not watch many Bollywood films since I prefer more of a documentary/art film genre, however, the last Hindi film I did see was called 'Thappar' and the actress Taapsee is unbelievably talented. I also liked that the ending was not one we would have seen ten years ago. I also enjoyed 'The Lunchbox'.
Who is your biggest inspiration as of today?
Malala Yousafzai, Greta Thunberg and Ayaan Hirsi Ali fighting to eradicate female genital mutilation.
Favourite social media to use?
Believe it or not, I am new to IG and still learning.
A secret talent?
I make the best 'masoor daal' ever (the only thing I am conceited about)
A secret obsession?
Listening to old music from Kishore Kumar, Rafi Saheb, and Mukesh Ji era. Also, recently became a Sonu Nigam fan.
Your favourite quote?
'When people show you who they are believe them' - Maya Angelou
Most recent TV-show binge?
Queen's Gambit
Favourite film?
'The Hours' and 'Breakfast at Tiffany's'
A celebrity crush?
None. I have crushes on only those who are trying to make this world a better place and are using their platform to help others.
Biggest pet peeve?
People who hide behind their laptops and cell phones and belittle others online.
What is something people would be surprised to know about you?
I use bad words a lot both in English and Urdu
A piece of life advice you would give to readers?
Never give up and never care about of what others think of you as long as you are not hurting anyone. Be you. Don't let anyone ever make you feel small, belittle you or make you lose your dignity.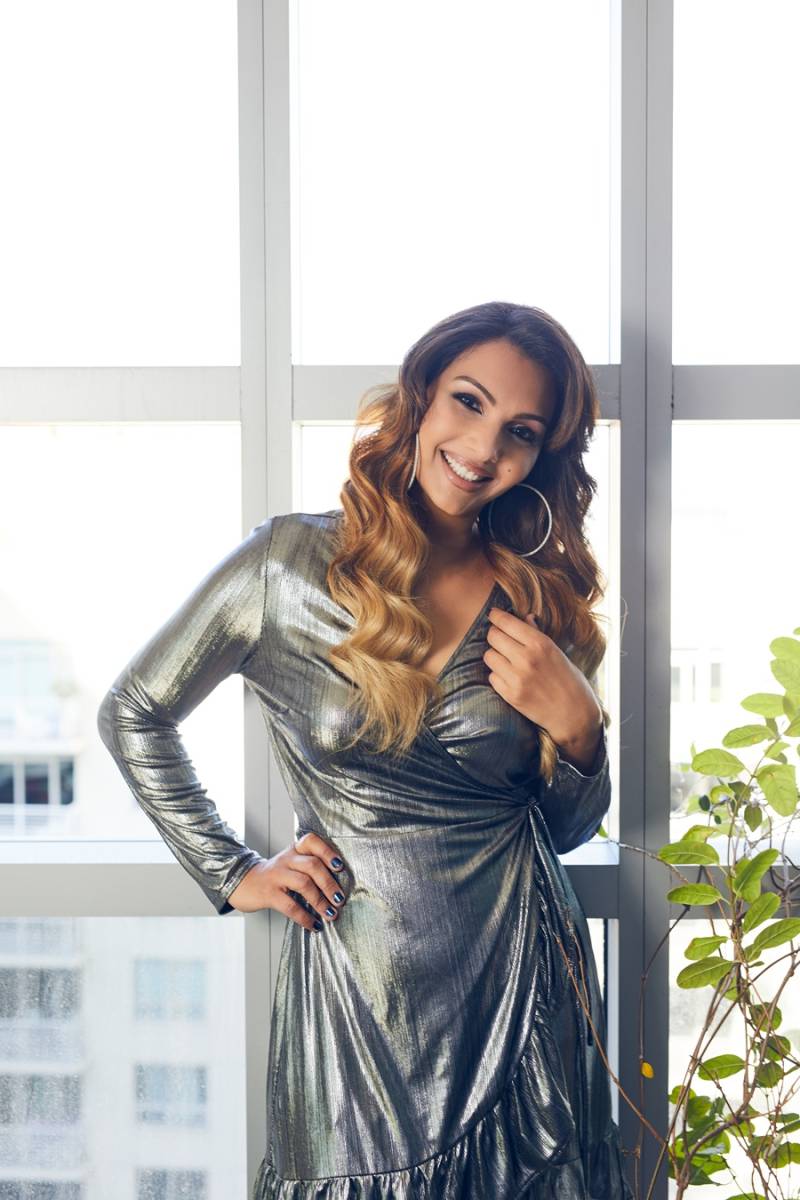 Much of your social work today revolves around helping women and girls – those who are often more vulnerable in society. Why is it so important to you, helping women/girls, and focusing on the domestic violence sector?
Actually, 'No More Tears' helps women, children and men so anyone that is victim of sexual and physical violence is who my organization helps. The mission is domestic violence because I am a survivor myself and also human trafficking which is the largest growing enterprise in the world. It is even surpassing the drug industry because drugs can be used one time, but people can be sold again and again. The LGBTQ Community is also very important to me and my organization. We unfortunately even to this day have not come to terms with that no one chooses to be gay and it is appalling to me that someone would have hatred for another human being solely based on their sexual preference. Thus, I help anywhere there is sexual and physical violence.
What work (of any calibre) do you hope to pursue in the future?
I would be keen on directing and producing a series on the prevalence of domestic violence in South Asia and educate people to eradicate victim blaming.
INTERVIEW & COORDINATION:SAMAR KHAN
PHOTOGRAPHY:MARY BETH KOETH
HAIR:KESHIA GARNETT
MAKEUP:ELIZABETH ELLIOT