CEO of So Kamal, Erum Kamal, Invites Hello! To Her Luxurious House In Lahore
Design director of a textile brand that includes lawn,  home furnishings and prêt, Erum married at 18. For the first two decades of her marriage, she gave full attention to her two kids at her Faisalabad home. Once they left the coop, however, her natural energy and savoir-faire made it impossible for her to sit at home. She went into business with her husband with passion, and in a few years established herself as head of a successful design house.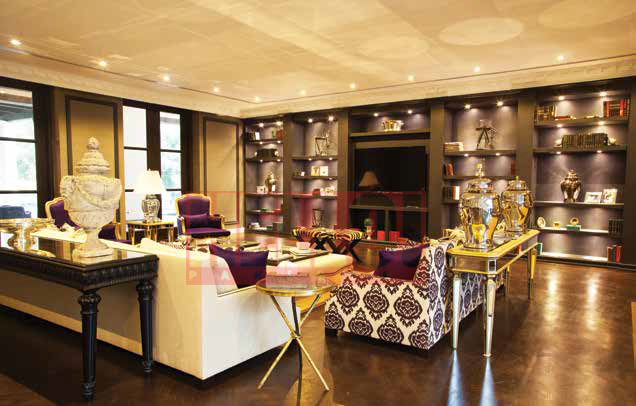 At roughly the same time, she decided to build a house in 
Lahore
, and hired Isbah Hassan as her architect. She says that it took a long while to design and complete her labour of love. She jokes how her son teased her that everyone knew what 'her house' would be like: classic, yet with contemporary nuances. The gates of the house open to views of large tracts of green lawn, and the drive up to the house winds around a fountain. The house itself is a large, neo-classic structure, complete with gym, infinity pool and
home
theatre, and it has been designed to bring the outdoor in – even the spacious
bathroom has a little verandah backed by a tall wall, for "massages and relaxation."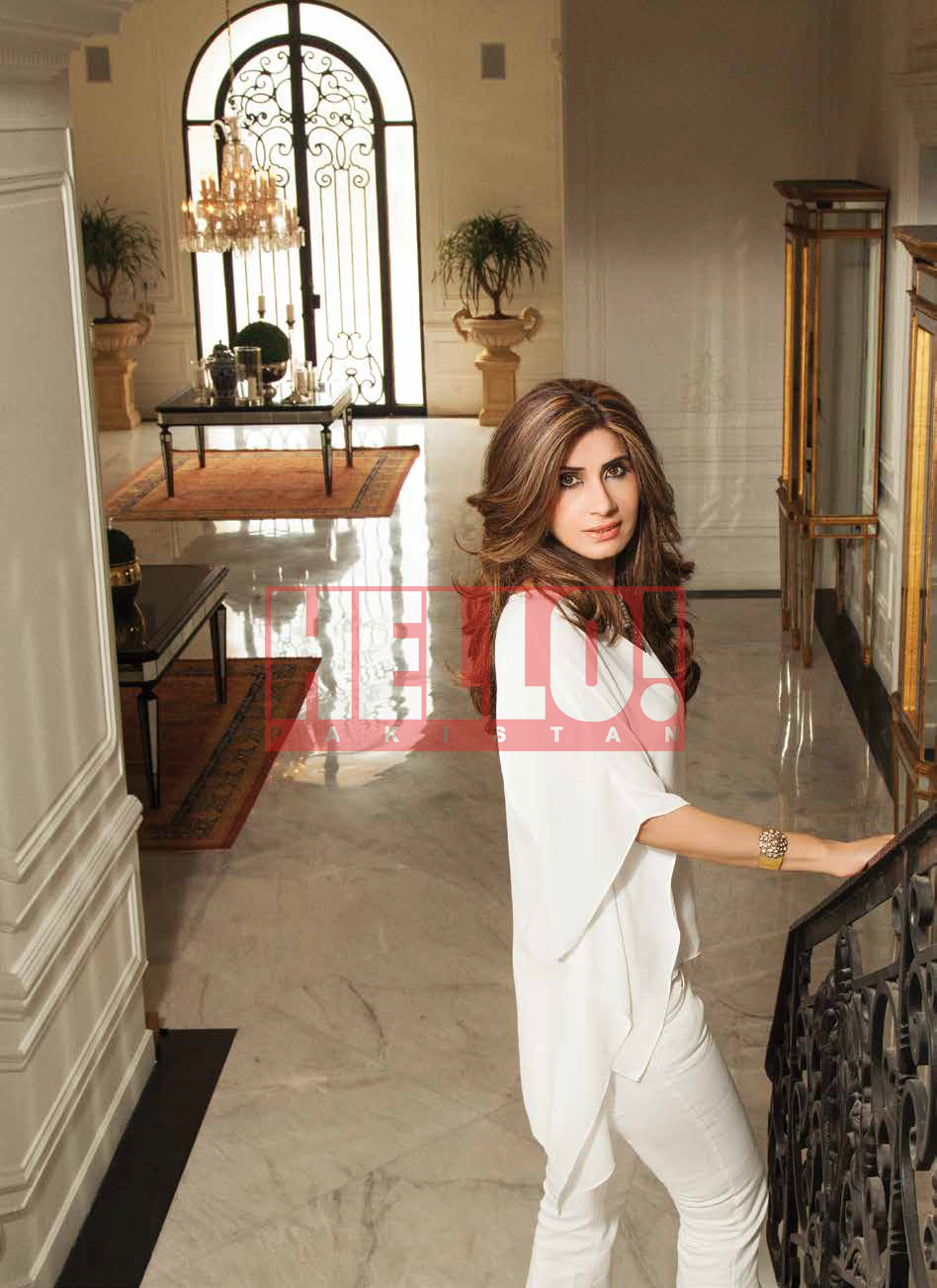 Once the house was built, the design duo Sana Safinaz moved in to decorate the house. Implying her total faith in their impeccable taste, Erum claims that every stick of furniture has been made by them, with superb carpets from Abbas carpets, "the best in the business."
Now settled in her new house, Erum shuttles between this more modern
home
and her classic house in Faisalabad, designed by Nayyar Ali Dada, the king of architecture in Pakistan. On a blustery May afternoon,
HELLO!
 spent time with this dynamo as she changed outfits in her huge bathroom suite, posed in different parts of the house, and answered our questions.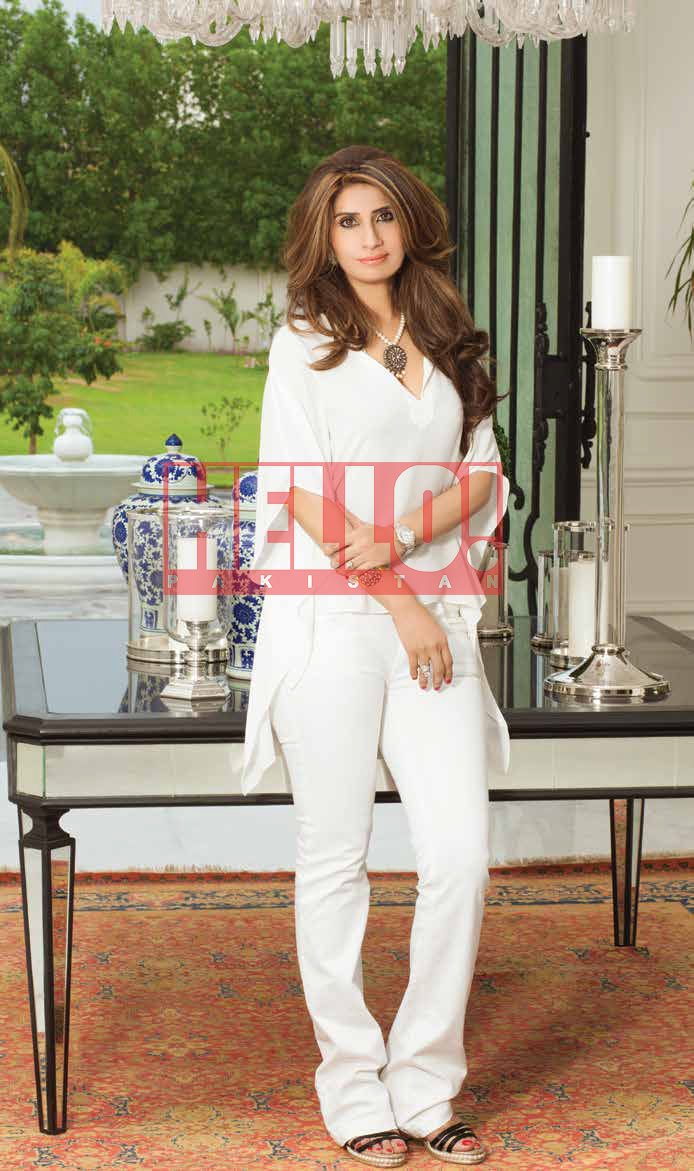 Tell us a bit about your background and your marriage
I am from Karachi; my father was a businessman and senator there. After my marriage to Ahmad, I moved to Faisalabad.
You joined your husband in his work six years ago, with Kamal lawn. What made you decide to join him and how have you contributed and expanded?
I always wanted to join him in his work, so after my children had grown up – at the time my daughter was 18 and my son was 12 – I joined Ahmad in his business as a design director in Kamal Limited. After three years of experience in international markets, we thought of getting into the local retail business.
You had a house in Faisalabad. What made you decide to build another one in Lahore?
We have developed our base in 
Lahore
now, which requires for us to stay in
Lahore
for longer than before, so we made a house here.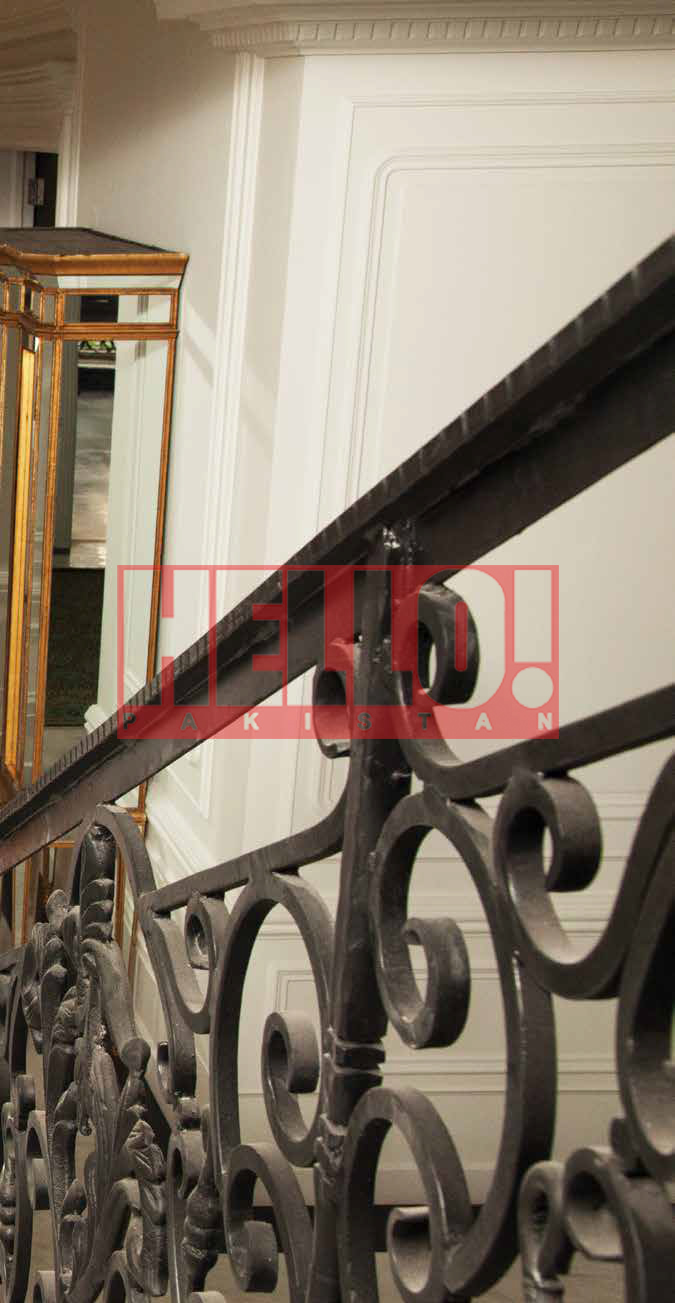 Tell us about this house − whose vision was it? Was it just you or a joint collaboration with your husband?
It was a joint decision! I would show my husband swatches of fabric, and get his approval.
How did you decide on Isbah as an architect, given that you have a more classic aesthetic and she a more contemporary one?
Isbah is a brilliant architect and a very good friend, which makes it very easy to communicate with her, and my style has never been
eastern classic, it's more European. And I think Isbah understood that perfectly.
Five beauty products you can't live without?
My moisturiser, sunblock, blush, lipstick and hand cream.
How often do you work out and what motivates you?
I love working out seven days a week and I guess the health benefits are motivation enough- that's meditation time for me.
Three exclusive fitness secrets you would like to share?
Eating small portions of food frequently, and drinking lots of water. Also, I try to avoid to eating late night, worst thing to do.
Do you diet or are you just careful about what you eat?
I can never follow any specific diet: I believe in eating carefully.
Your favourite pampering indulgence?
Ah – chocolates!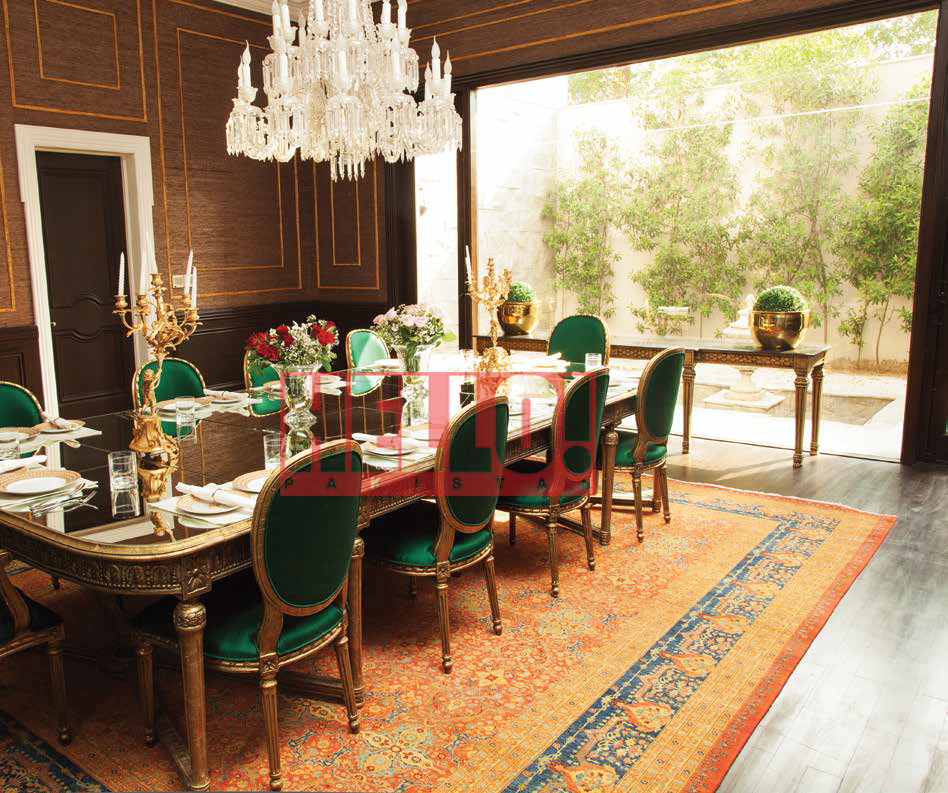 Your favourite designers
Dolce & Gabbana, Roberto Cavalli, Chanel and Hermes.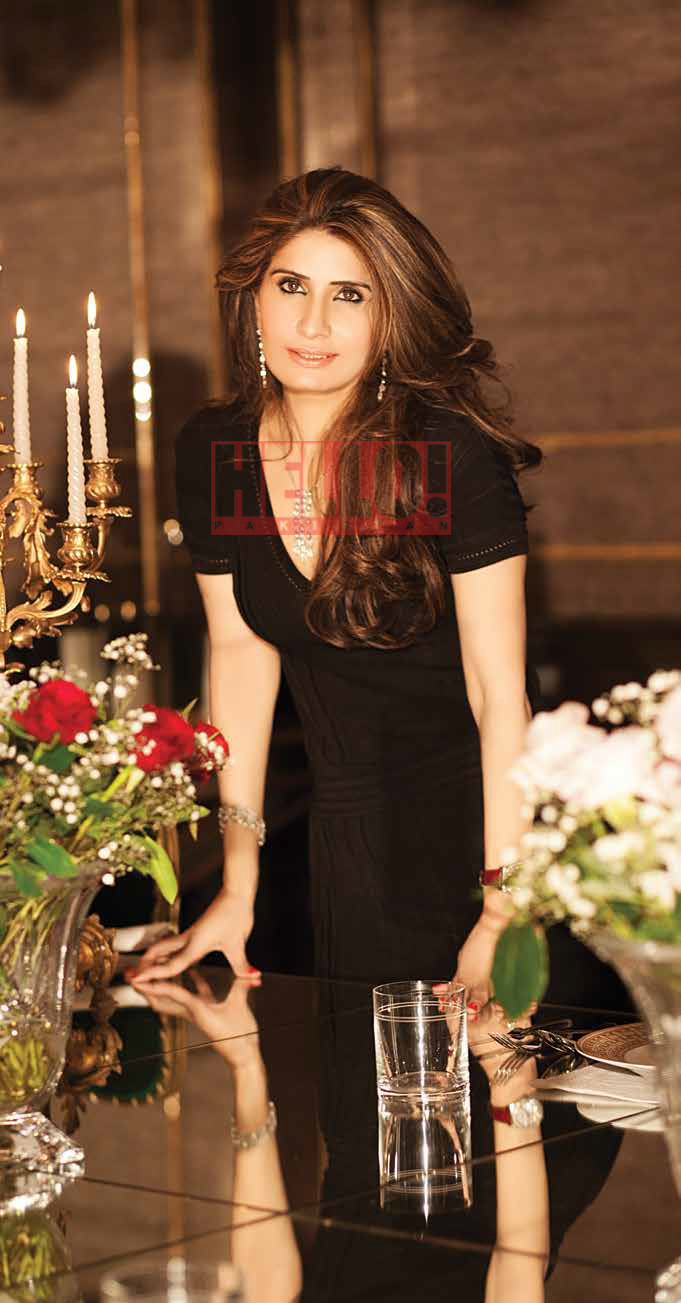 Your favourite season to dress up in, and why?
I find spring and summer are always more fun. Brighter colours and lots of whites!
Do you like to dress down or max it up?
I love fashion, and it's always the total look that has to feel right.
Given that your company produces lawn, do you wear lawn in the summer? Do you just wear Kamal lawn?
Yes, I love wearing lawn in the summer, and since we have the distinction of producing one of the best quality fabrics, I prefer wearing Kamal lawn.
You built this house when your kids had grown up. How did that affect the way you built it?
We set up their rooms, but as my son is studying in Boston and my daughter is married, they are hardly here. We could give all the attention to ourselves – our suite and spa take up half the house!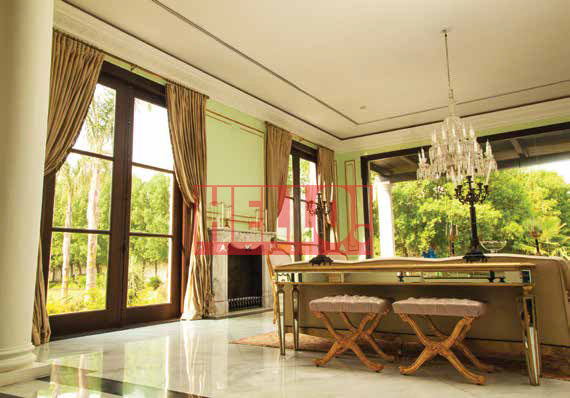 You went to the design duo Sana Safinaz for the interiors. How was the experience?
Sana and Safinaz did the
interiors
for our house in Faisalabad as well, which was their first interior project. It is always a pleasure working with them, since they are friends and understand our taste .
Tell us about the features that you love in the house
It's a huge place with high ceilings and straight lines – but still it has warmth, it's cosy and compact.
How do you maintain your house and work and travel extensively at the same time?
I like my work and I love travelling, so I'd say I don't really have any time for exhaustion! I have a good staff and I give a few hours to the house every day.
What would you like to add to your  home?
I think it's good art – and it's not easy to decide what exactly you need to place in your
home
, so that's going to be a long search.
What is your favourite area to relax in?
I love working out and relaxing by the pool, it's a very peaceful experience.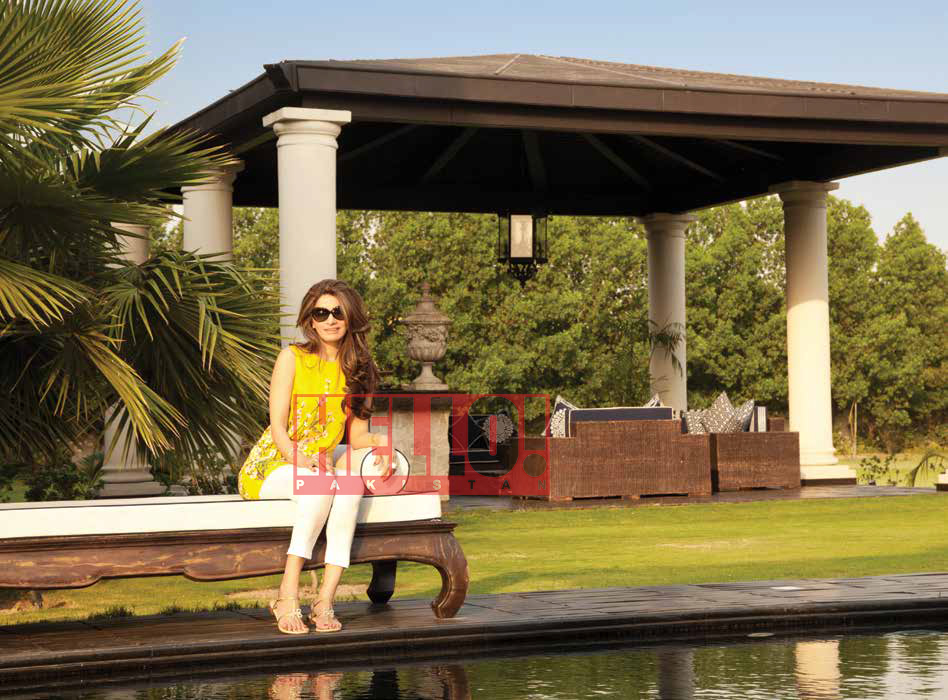 Do you entertain a lot? How do you like to entertain?
We both love meeting people and we do entertain a lot, mostly in the formal area. Otherwise we may watch a movie in our media room.