SPICY SHRIMP SPAGHETTI - CHEF ROMANA HUSAIN
SERVES 6 TAKES 40 MINUTES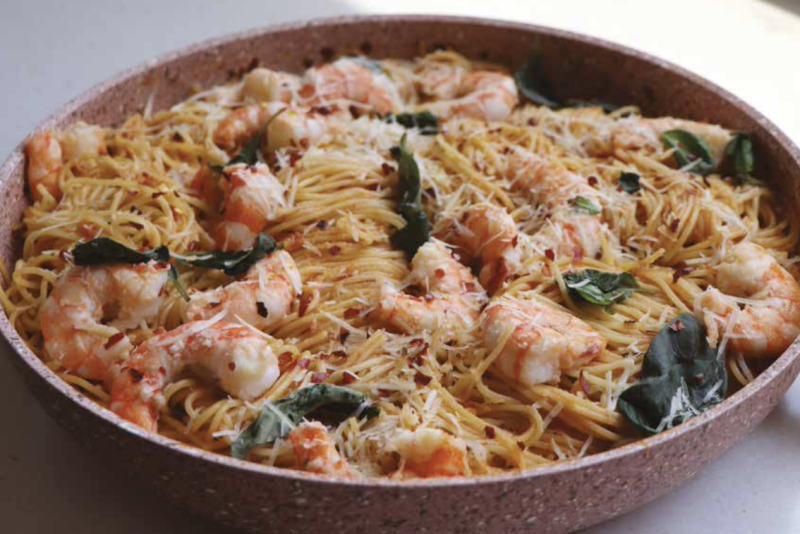 Ingredients:
• 750g medium shrimp.
• 1⁄4 cup olive oil.
• 100g butter.
• 8 cloves garlic crushed.
• 1 chopped onion.
• 3 ripe tomatoes chopped or 1 can crushed tomatoes.
• 1 tbsp Red chili flakes.
• Salt and pepper to taste.
• 1 tsp oregano.
• Fresh basil.
• 1 cup cream.
• Grated parmesan.
• 1 packet spaghetti.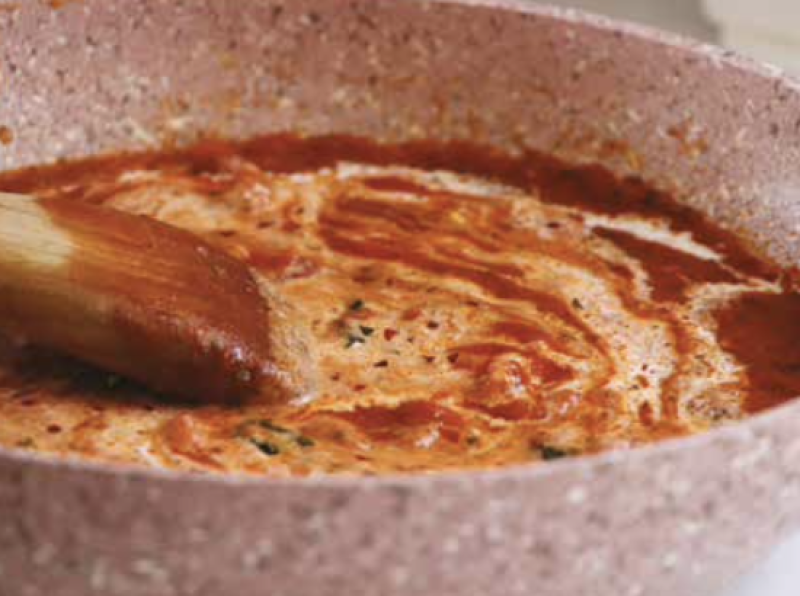 Method:
• Prepare the marinara sauce. Boil together with 2 cups of water the tomatoes, 5 cloves of garlic, chopped onions and seasonings. When the ingredients are cooked and half the liquid is left, use a blender to make a smooth sauce. Set aside.
• Melt the butter and oil in a frying pan.
• Add 3 cloves of crushed fresh garlic.
• Add the cleaned shrimps and cook for 2 minutes each side. Remove from the pan and set aside
• Add the sauce into the pan and cook out the sauce till the oil separates. Add the basil.
• Stir in the cream.
• Add back the shrimps.
• Boil the spaghetti al dente with some salt.
• Mix and coat the cooked spaghetti into the shrimp sauce
• Add more fresh basil and garnish with grated parmesan cheese
• Serve immediately.
---

PHOTOS: COURTESY ROMANA HUSAIN