Discover Dubai's Winter Extravaganza: Luxurious Activities and Festivals in One Unforgettable Experience
Dubai truly comes alive during the winter season, offering a unique blend of luxury activities and extravagant festivals. Get ready to immerse in a winter wonderland filled with opulence, entertainment, and unforgettable moments. Let's dive into this ultimate guide to exploring Dubai's winter delights!
Luxury Activities:
Indulge in a world of luxury with a wide array of activities that Dubai has to offer during the winter season. Explore the glitzy world of fashion at The Dubai Mall, where one can shop at high-end boutiques, or indulge in exquisite jewelry shopping at the Gold Souk in Deira. Don't forget to visit the Mall of the Emirates, home to Ski Dubai, an indoor ski resort, and world-class shopping.
The foodies get to savor the exquisite flavors of Dubai's culinary scene at Michelin-starred restaurants. Indulge in modern and elegant Italian dishes in a stylish setting at Il Ristorante - Niko Romito. Experience high-end French cuisine at STAY by Yannick Alléno on The Palm. For a unique twist, 11 Woodfire offers simple flavors cooked to perfection using woodfire techniques, ensuring a distinctive culinary journey. Try TrésindStudio, where molecular gastronomy meets modern Indian cuisine, and savor elevated dining perched on the 27th floor of the iconic Burj Al Arab, serving fine Italian and French cuisine.Explore a slice of British culinary history in Dubai at Dinner by Heston Blumenthal. This Michelin-starred restaurant offers a contemporary twist on historic UK dishes, taking you on a gastronomic journey through the ages. Located at Atlantis, TheRoyal, Dubai, it offers an upscale ambiance with chic leather seating and lush lighting for a fabulous dining experience
Any trip to Dubai is incomplete without dipping toes into their spas. Rejuvenate with bespoke spa treatments at world-class wellness centers. Indulge in Dubai's best hammam spa experience, One&Only Spa – Royal Mirage. The secluded hammam spa at the resort holds a covert allure for both local and global stars. The captivating mosaic-stained glass shelter offersa range of treatments for solo seekers and social spa-goers. With a menu full of expert treatments to choose from, Hammam Rose Ritual is a favorite among many. Alternatively, the Talise Ottoman Spa at the Jumeirah Zabeel Saray offers a luxuriousexperience fit for royalty
Talise Ottoman Spa - Jumeirah Zabeel Saray
Explore Dubai's coastline in style aboard a private yacht. Witness the breathtaking views of the city's iconic landmarks, such as the Palm Jumeirah and the Burj Al Arab, basking in the gentle sea breeze. What makes this experience even more special is the weather during this season which is a lovely time to take a dip in the blue waters.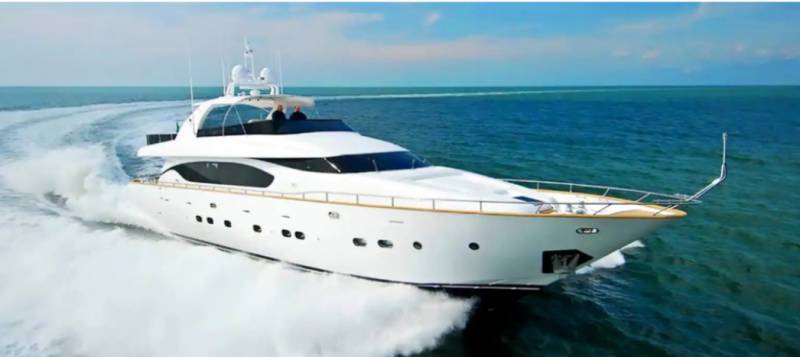 Winter Festivals:
Winter in Dubai is a magical time when the city comes alive with joyful faces and enchanting, twinkling streets. Winter festivities in Dubai are celebrated in their full colors and interests to people of all ages. Nestled in front of the majestic Habtoor Palace Dubai, the Winter Garden starting from November 1st, 2023 till January 31st, 2024, boasts an array of delectable street food kiosks, a gastronomic wonderland with live entertainment and activities to captivate the little ones, the Winter Garden is a one-stop destination for festive merriment.Let's not forget the grand Christmas tree lighting ceremony that will adorn the Garden in December, ushering in a magical month of holiday cheer. Even the four-legged companions are welcome to join the festivities, making it a truly inclusive celebration. This urban haven beckons all to bask in the warm glow of Dubai's winter wonderland, featuring a dazzling lineup of food stalls and a dedicated children's play area.
Winters in Dubai are incomplete without the mention of Dubai Shopping Festival (DSF) which is an annual retail and entertainment event featuring jaw-dropping discounts, extravagant prizes, and a dazzling array of world-class brands, making it a shopper's paradise. Poised to run from December 8, 2023, to January 14, 2024, it features an exhilarating 38-day adventure in Dubai, where residents and visitors alike are welcomed to dive into a world of irresistible daily shopping bonanzas, thrilling raffle draws, immersive competitions, unforgettable events, bustling open-air markets, exclusive pop-up extravaganzas, and extraordinary experiences. The fireworks are a must-watch during the festival display from numerous vantage points, as they will be meticulously orchestrated at well-loved locations throughout Dubai. From iconic landmarks like the Dubai Frame and Burj Al Arab to the enchanting waterfront of Al Seef and the vibrant Dubai Festival City Mall, the entire city is poised to become a canvas of brilliance and awe.
For a touch of Arabian heritage, Global Village is a must-visit during the winter months. This multicultural extravaganza showcases pavilions from around the world, offering a glimpse into different cultures, cuisines, and traditions. Experience thrilling rides, live performances, and shop for unique handicrafts and souvenirs.
Dubai's winter wonderland offers a range of experiences, from luxury activities to vibrant festivities. It's a city that embodies opulence, entertainment, and celebration, inviting visitors to explore its glamorous offerings and create lasting memories in this enchanting destination.