TOP 10 FASHION TRENDS FOR THIS EID
1) AN ALL-WHITE OUTFIT
While we all love bold colors, white will always be the most elegant. White is a staple color in all our closets and an all-white outfit is perfect for this eid. White is breathable and can be both heavy and simple. White can also be paired with colorful shoes, jewelry, or dupattas to add a bit of color to the look. All white is effortless yet elegant and can be worn in many different styles from heavy jewelry to plain suits.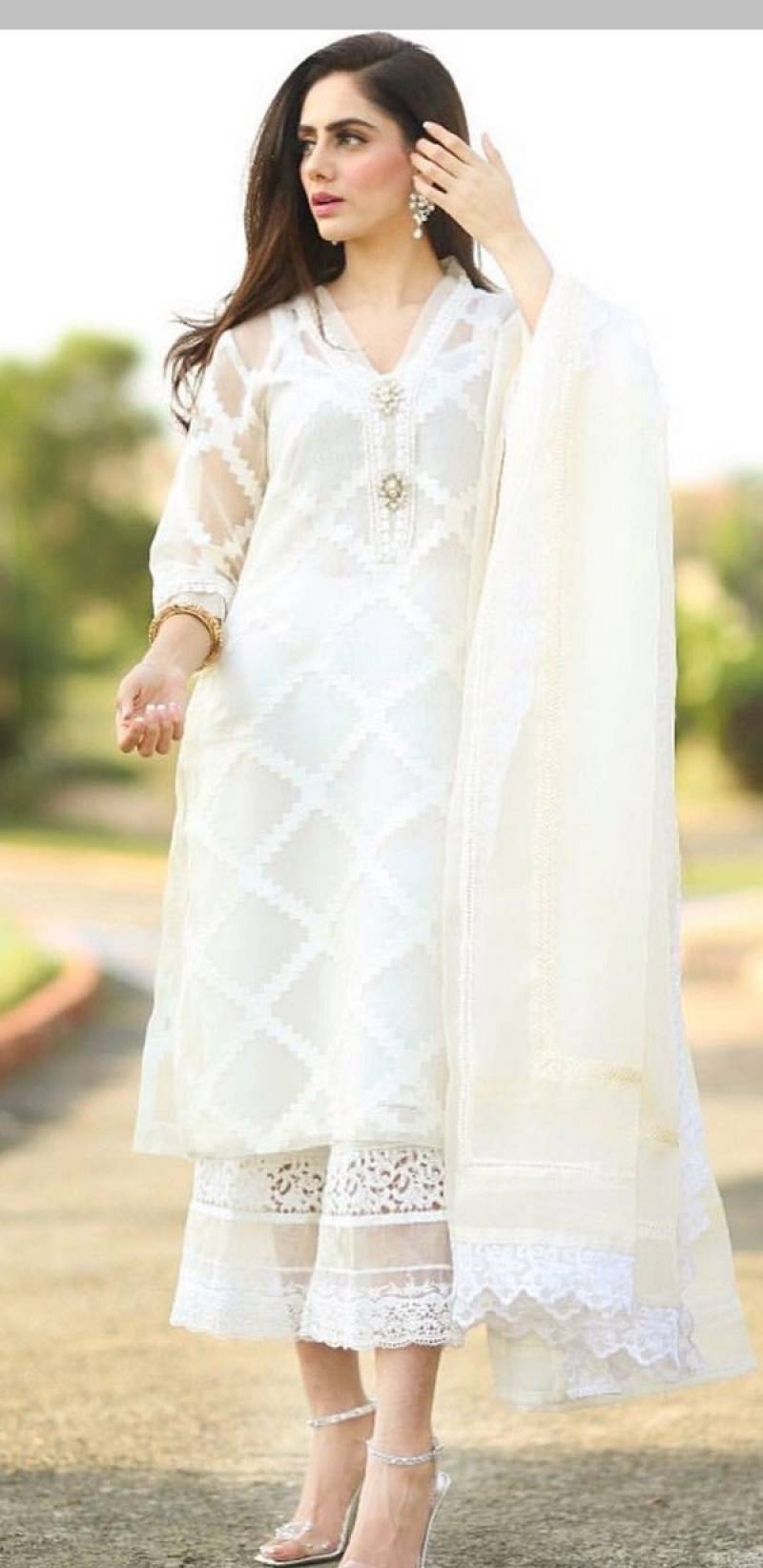 2) PEPLUMS AND FROCKS
Peplums and frocks both embroidered and simple are on-trend. From colorful to pastel-colored suits with peplums or frock style Kurtis are perfect for eid. This look is comfortable and girly but also elegant. This look is a statement just in its cut and can be paired with different pant styles from boot cuts to shalwars.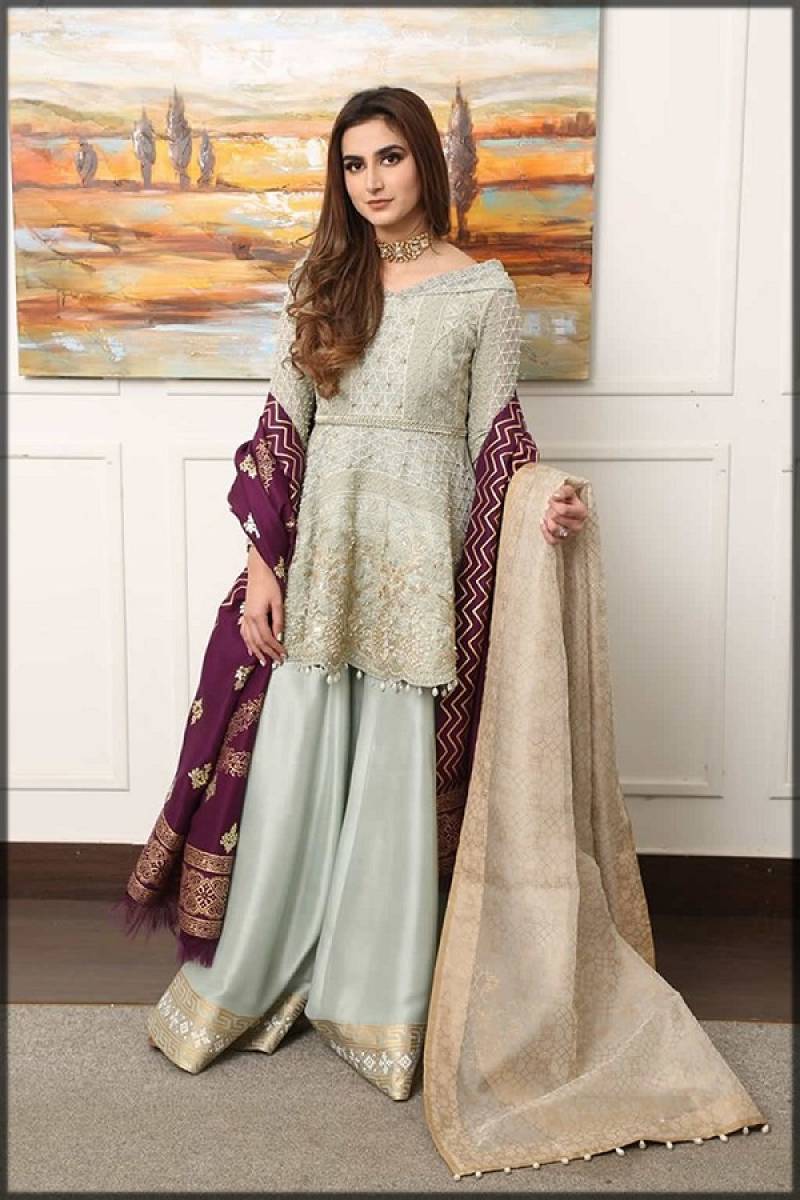 3) BRING THE TASSEL ON
Tassels are a hit this season. Tassel earrings are a big hit this season and can elevate any look. Tassel earrings can be long or short and can be any color so they can be paired with any look. Tassels are also a big hit in the form of being added to hems of kurtas and added onto dupattas. Tassels are versatile and can be easily added to most of your eid looks in some form.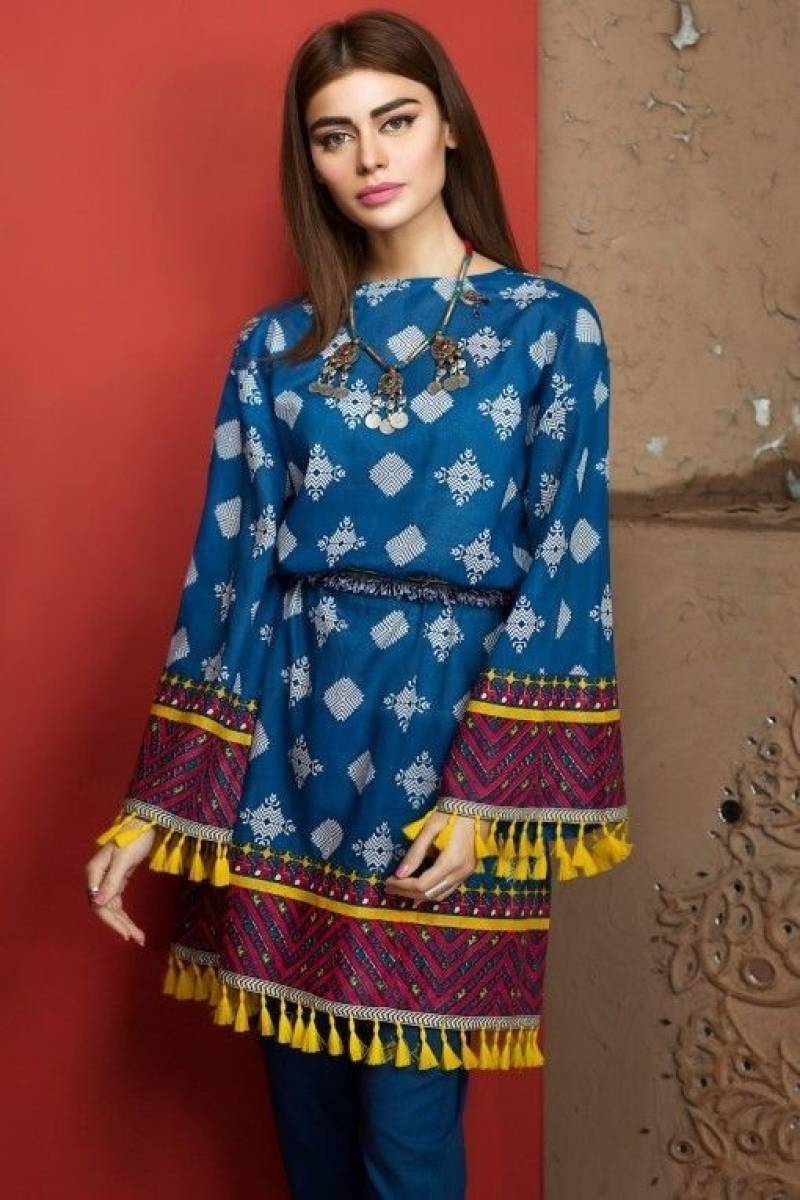 4) CUTE AND SASSY KHUSSA'S
Khussa's are a staple in desi looks but this year Khussa's have come back with a bang especially embellished and colorful ones. Khussa's with embellishments and beading as well as bold colors are a hit this season and can be paired with any look. Golden Khussa can be used to elevate a simple look while a bold color Khussa can be paired with an all-white look to add a pop of color.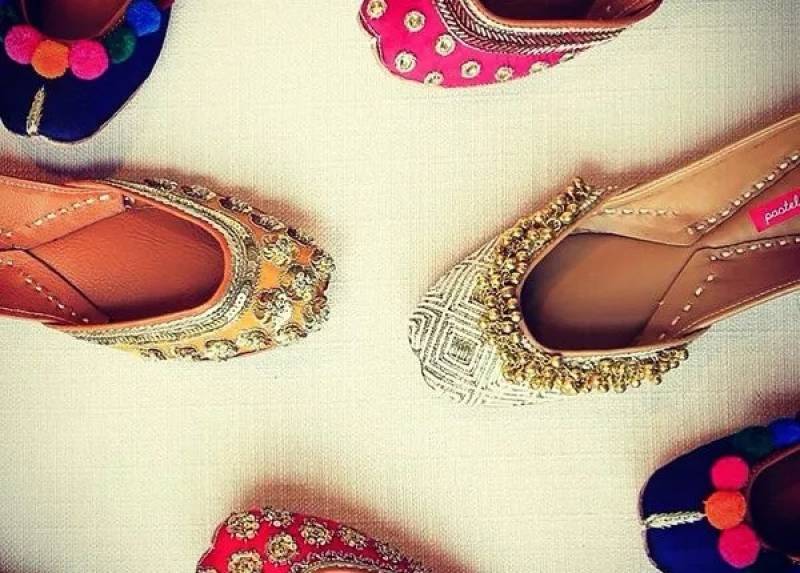 5) BANGLES ARE A FOREVER STAPLE
Is eid ever complete without bright and shiny bangles. bangles are a staple in every eid from simple colored bangles to more embellished bangles. This accessory can be paired with every look and can be even worn with a western look to create an indo-western look. Bangles are truly a versatile and staple accessory piece even when they might require a lot of effort to get off and on.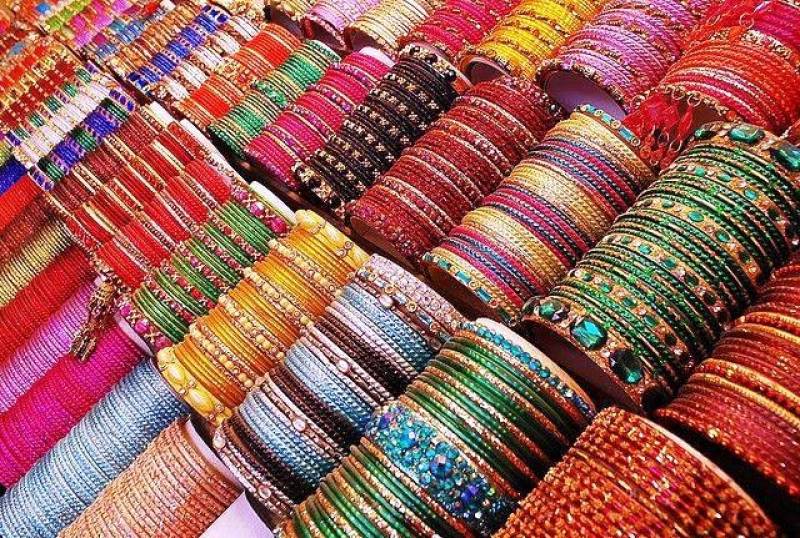 6) MINIMALIST MAKEUP
Minimal and simple makeup is a staple this year. Makeup that looks fresh and clean is perfect for this eid. If you would like you can add color to your look through eye shadow or lipstick but a minimal no-makeup look is perfect for this eid. This makeup look can be paired with any suit or style and will be perfect for the Karachi heat we all will face this eid.
7) KOTTI'S
Colorful Kotti's are back and are perfect to pair with a simple kurta. If you are not one to wear heavily embroidered clothing this eid and want to wear something easy and breezy but still want to look good kotti's are your perfect option. You can pair embroidered kotti's with any simple kurta shalwar set. This look is perfect for a photoshoot but can be reused after eid casually and is also perfect for the summer heat.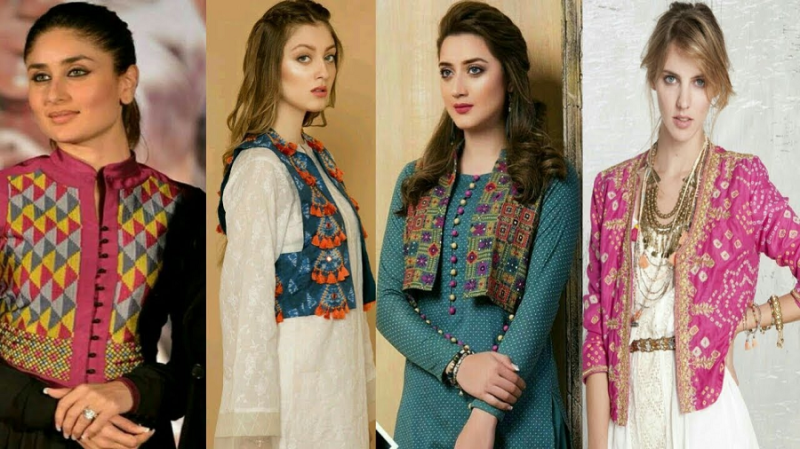 8) SILVER JEWELRY
Silver jewelry is a hit this season from statement silver necklaces to small jhumki's. Silver jewelry is a staple and in its many forms can be used to elevate or add to your eid looks. Silver jewelry is versatile and elegant. Not only can silver jewelry be used on eid but it can also be reused casually or for smaller events as well as be worn with western looks to add a bit of charm.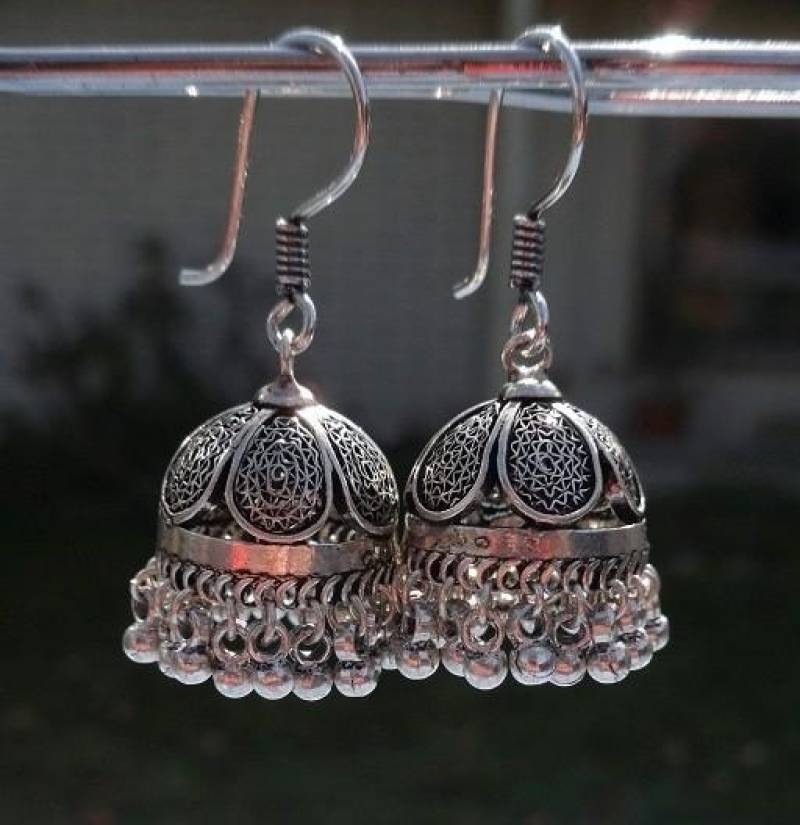 9) LONG ANARKALI'S
Simple anarkali's in one solid color with minimal embroidery are a trend this season and can look elegant with minimal effort. Paired with heavy dupattas or chiffon dupattas, they can be dressed up in many different ways. Anarkalis are a one-and-done thing that is perfect for those eid pictures and can be reused for many events and weddings.
10)PLAIN CHIFFON SAREES
Plain chiffon sarees in pastel colors or tie-dye patterns are a different but fun look for eid. Chiffon sarees are easy and breezy and will be a perfect look for eid paired with a light-colored blouse or even a white button-up shirt. A chiffon saree can be worn in many different ways and will always look effortless and beautiful and not to mention a saree is always a showstopper. This look is perfect for photoshoots and again can be reused for many events.