"Red Bull Campus Cricket National Finals: Celebrating a Decade of Giving Wings to Cricket in Pakistan"
For the past ten years, Red Bull has been at the forefront of promoting and supporting the development of young cricket talent in Pakistan. Their initiative, Campus Cricket, has provided aspiring cricketers with a platform to showcase their skills and bring their dreams to life. Over the years, the program has seen some of the brightest prospects in the sport emerge, and many of these players have gone on to represent Pakistan at the international level and feature in the Pakistan Super League.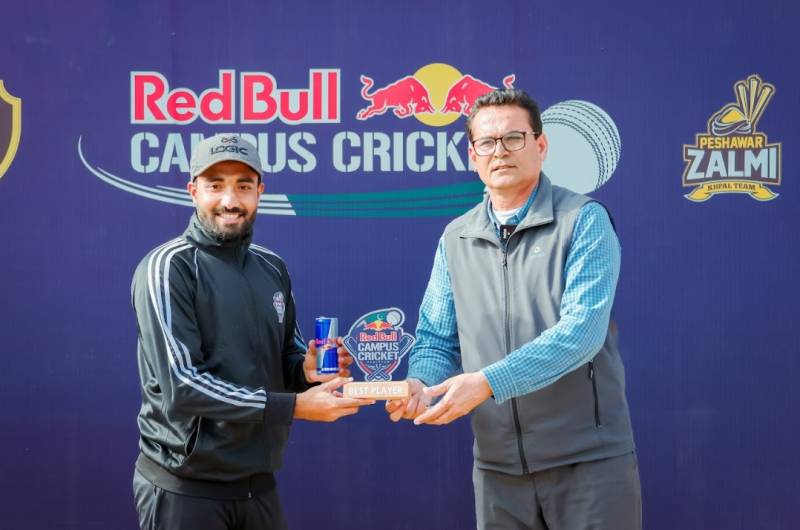 As the Campus Cricket National Finals marked its 10th anniversary, Red Bull continued to play an instrumental role in energizing cricket in Pakistan. After a rigorous competition spanning several weeks, top teams from various cities converged for the highly-anticipated national finals in one place, each determined to become the national champion and represent Pakistan at the global finals.

The National Final of Campus Cricket was marked by the release of the Cricket Anthem by Rizzy Rozeo. The catchy and upbeat anthem set the tone for the highly-anticipated event, signaling the start of the big game and getting fans pumped up for the exciting match ahead. As the tournament began, the ground was filled with thrilling moments and nail-biting finishes as the teams competed for the top spot, providing a competitive environment for the players to showcase their skills. The participating teams put on an electrifying performance that showcased their talent, passion, and dedication to the sport. In the end, one team emerged as the national champion and earned the right to represent Pakistan at the upcoming global finals.

Red Bull Campus Cricket has once again proven to be a fantastic platform for young cricketers to showcase their talent and receive recognition for their efforts. The tournament has also helped to foster a strong sense of camaraderie and sportsmanship among the players, who are poised to become the leaders of tomorrow in the world of cricket. Representing Pakistan with pride and passion, these young athletes are set to make a lasting impact on the sport.