HUMAYUN SAEED- ALL-SET TO SLAY THE WEST WITH HIS HOLLYWOOD DEBUT IN 'THE CROWN'
There's high-velocity around Humayun Saeed right now because the actor is going to be seen in much loved royal series 'The Crown' which is about to release its fifth season – Humayun is playing the role of 'Dr. Hasnat' opposite Elizabeth Debicki, actress playing the iconic character of Princess Diana. When the news first broke out, needless to say Pakistanis were over the moon with joy as one of the best actors of Pakistan's entertainment industry, who has made the audience love him immensely decades, was going to be seen in an international show depicting a role that we all know is no ordinary.
Humayun has always been one of the most humble and hardworking stars we have here Pakistan so it's no surprise that he took the world stage by awe. In this super exclusive interview with the actor par excellence, Humayun for the first time ever speaks in lengths about his role in The Crown', the journey of how it all happened and his first day as a newbie in a foreign land. Read on...
Welcome back Humayun. Last time we spoke, it was before the pandemic and you were right out of your most successful drama 'Mere Pass Tum Ho'. A lot has changed since then. Tell us what has kept you busy in the last couple of years?
Work has kept me busy throughout. 'London Nahi Jaunga' took a while to complete due to COVID, there were my own TV productions and then 'The Crown' happened.
It's always exciting to see one of our own breaking into the world of entertainment internationally. Everyone is super thrilled to see you in the popular Netflix series 'The Crown'. What can you tell us about that?
The response to the news regarding me being part of 'The Crown' has been really heartwarming.
'The Crown' is a series with such a large following and season 5 is really intense
Are you feeling pressured in any way? Any nervousness, given that there might be a lot of expectations from you in this series?
I won't say pressured or nervous, but yes now that the show is releasing I am eager to see how people respond to my character.
I had to gain weight for this role and also I have been styled differently to look like 'Dr. Hasnat Khan,' so people will be seeing me but not how they are used to seeing me on-screen
You haven't talked about your role in the series anywhere yet. Tell us how it happened, and what the process was like of getting this project and finally getting the part?
One evening I got a call from Hamid Hussain, who is now my talent agent. We were in touch earlier as he managed Bollywood star Nargis Fakhri then, and I was planning to cast her in my film. So Hamid called and he said there is a really high profile show and he wants me to audition for it. This call came out of nowhere and I was pleasantly surprised. He said he can't share any details until I sign the NDA. After I signed the NDA I was informed that the show he is talking about is 'The Crown'. I was shocked to be honest. He shared more details about the role, that it is a guest appearance and very soon I had the audition scripts for 'Dr. Hasnat Khan's' role. I have auditioned only a few times in my life and that too right in the beginning of my career and no one has ever asked me to audition after that! But this is how the international industry works and I recorded my auditions and sent them off. Next I heard from Hamid was when I had to do an online scene reading with the director. And then I was asked to do a reading with Elizabeth Debicki. After that there was no news and I was thinking Hamid was calling me daily until this reading and now he has stopped calling me, so this role isn't coming to me. But on the 10th day after my reading with Elizabeth, Hamid called me and the first word he said was 'Congratulations!'. I won't lie, that was a great moment for me.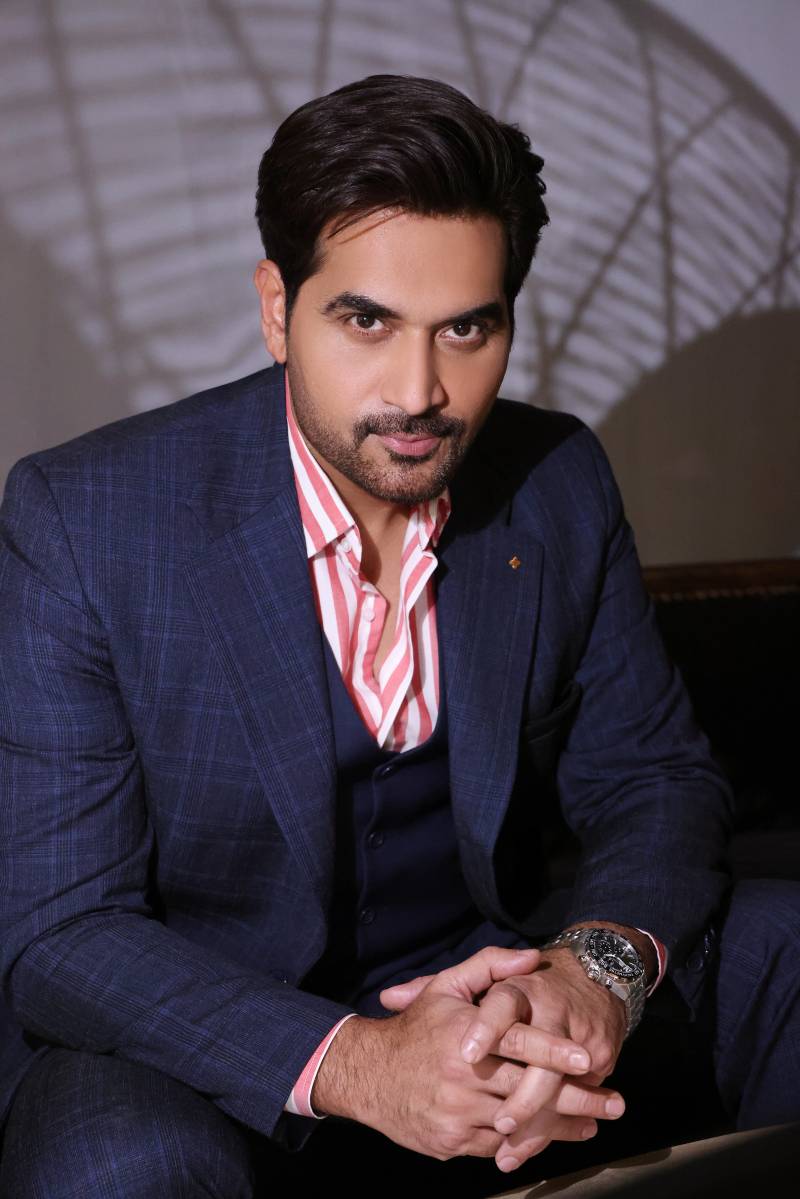 You're known for your romantic hero persona in Pakistan's entertainment industry. How different or challenging has it been to play a role that was associated with much loved Princess Diana?
This is a romantic role too! But yes this is a person we all know about. We have heard about their love story,
We all know how deeply in love Princess Diana was with 'Dr. Hasnat Khan' so there was added pressure. But I was relieved when I read the script and saw how sensitively this relationship has been portrayed.
You have played fictional roles up until now. Tell us how difficult it was to play a character that's based on someone in real life? Did you have to go through any workshops to prepare for the role?
There were lot of things that I had to work on for this role. I had to pick up 'Dr. Hasnat Khan's' mannerisms and also look like him. I have even gained weight for this role.
'Dr. Hasnat Khan' is a surgeon and I had to attend a workshop with a surgeon to learn how a doctor would behave in different situations in the hospital. The creative team on the show ensured I was well prepared for this character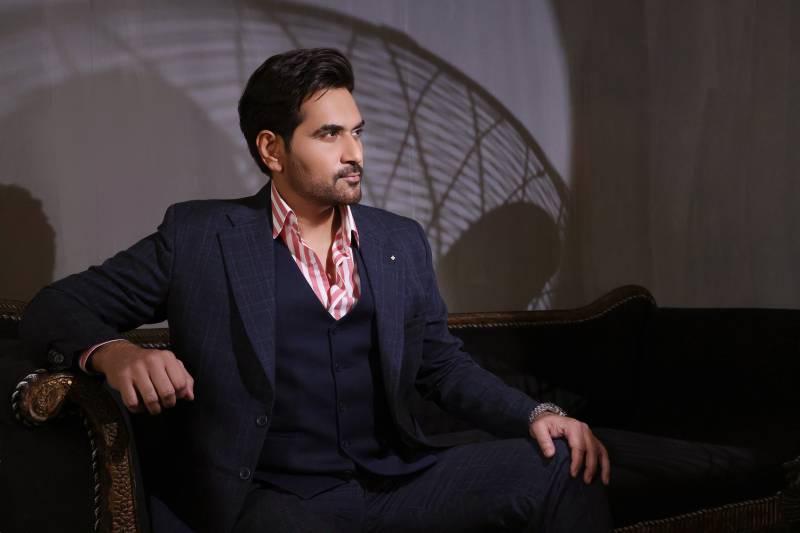 What made you pick 'The Crown?' Did you see the show before? Can you give us an insight into why you pick certain projects and your process of choosing roles?
Who wouldn't pick 'The Crown!' I have seen the show before. I look for content and how the role I play will resonate with the audience. Like my role in 'The Crown' is a short guest appearance, but the reason I did it was because of how important it is for the series and I got to play a character and role like I have never done before.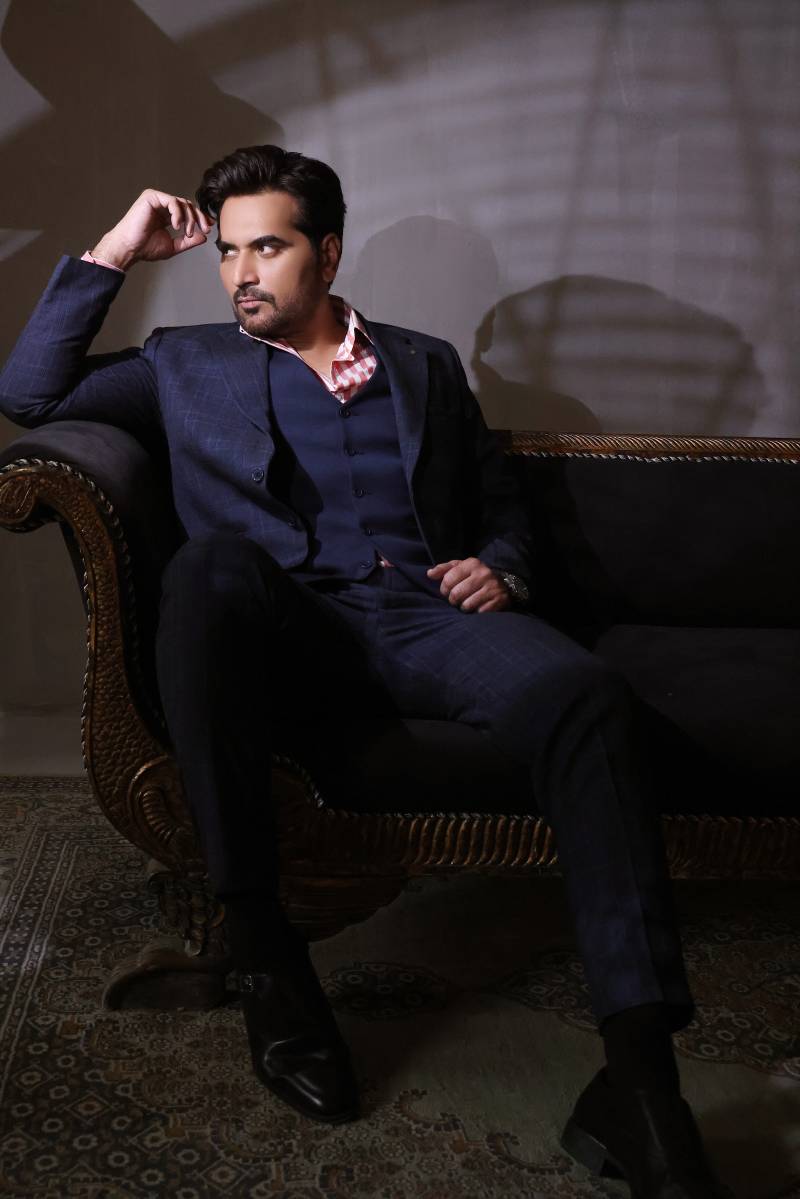 You have a long career spanning over decades where you have done a fair share of romantic projects. Which projects/ dramas from your career would you say prepared you for your Hollywood debut?
I don't think anything could've prepared me to play 'Dr. Hasnat Khan.' This is a character based on a real life person and I had to play him. It's not your conventional film star character.
How different was the on-set experience there from filming for projects in Pakistan?
In Pakistan I have for the longest time worked on my own productions, so even going on set it like going home. So when I arrived in London for filming, there was an underlying feeling of anxiousness. The first day I was picked at 6am and my set was an hour's drive from my hotel and my mind was in an overdrive with thoughts like how are people going to be on set etc. But when I reached the set, got ready and was called for a rehearsal with Elizabeth and the director. Once this was done, I was relieved.
Elizabeth is one of the nicest co-stars I have worked with. I guess she realised I was a bit anxious and she spoke to me about Pakistan, our entertainment industry, our country
and helped ease me down. Once this comfort level was reached, filming was a breeze.
We're finally seeing good brown representation internationally in the past few years, and particularly Pakistani actors were seen this year in various international projects. Can you talk about how important it is for you to be a part of that?
The past few years have seen a lot of actors from Pakistan in international projects. Asif Raza Mir 'sahab', Ahad Raza Mir, Mehwish Hayat, Sajal Ali, Fawad Khan and others worked on international projects. Hamid has played a very important role in this by showcasing our actors to casting teams, directors, producers internationally and that has helped create awareness and work opportunities.
Also all these actors who have worked before me on international projects, irrespective of the projects or length of their roles, all of them have all played an important part in opening the doors for others and I hope me being part of 'The Crown' does the same and continues this effort.
---
INTERVIEW: SUNDUS UNSAR RAJA
MANAGEMENT (HUMAYUN SAEED): HAMID HUSSAIN ACTION CONSULTANCY
FASHION DIRECTOR: EHTESHAM ANSARI
ASSISTED BY: FAIZAN SHAH
GROOMING: N GENTS
PHOTOGRAPHY & STUDIO: YASSER SADIQ
ON-SET COORDINATION: SANEELA SWALEH
BTS CONTENT: SM UMAIR