Khaadi is Wild About you and the New Experience Hub proves it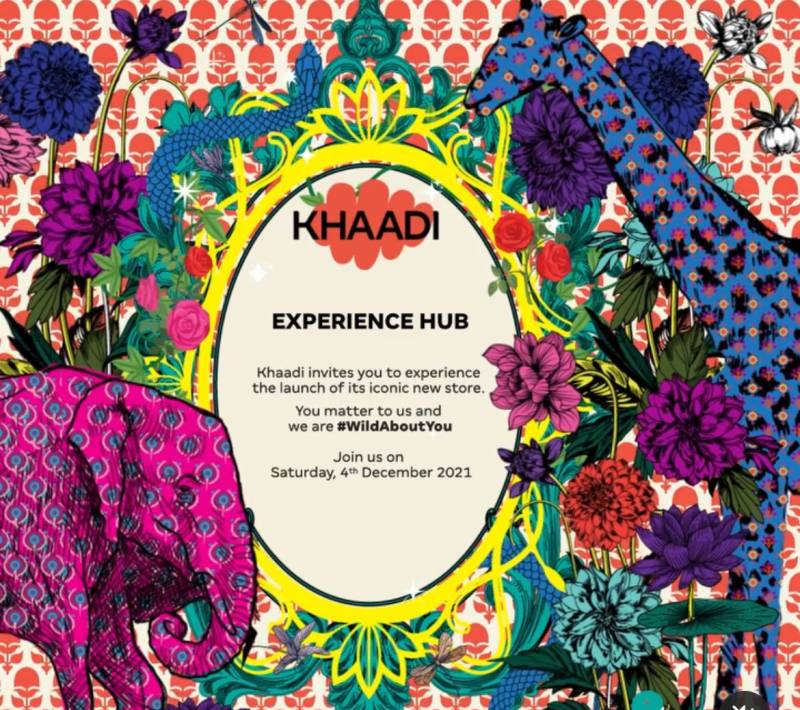 Karachi, 3 December: Khaadi stuns everyone once again by taking the lead as Pakistan's most innovative and interactive fashion retail outlet with their Experience Hub at Dolmen Mall, Clifton. The theme "Wild about you" is Khaadi's way of celebrating their customers. Every person should feel like they are a part of Khaadi. Khaddi is a forerunner in putting the customer-first principle into practice through their unique retail experience. Anoushey Ashraf, YBQ, Faiza Saleem, Aamna Isani, Maleeha Rehman, Ayesha Chundrigar, along with a plethora of media and socialites, all turned out for this ground-breaking event. The expansive store boasts, a love for clean lines and effectively-lit spaces. The store is spread over 32,000 square ft, housing all the brands under the Khaadi umbrella. From ready-to wear to Khaas, from indulging in fabric to getting your purchase gift wrapped at the gift station, every area offers a memorable experience.
View this post on Instagram
Khaadi has introduced innovative, fun spaces and experiences along with amplified customer service and benefits in the new store. The aesthetically designed Hear Me Roar Throne and Glam Booths are artistic selfie installations for customers that sync with Khaadi's creative ethos. Khaadi encourages the importance of being you and wearing yourself and therefore has presented instagrammable opportunities where you can express yourself, let your imagination go wild and be you. Khaadi café takes product experience to the next level by serving the food in the products available at the store.
Sit a while at the Khaadi station for a breather or make a quick exit from the elevator that is inside the store. Furthermore, for some quick shopping, the self-service section, positioned near the entrance of the experience hub, allows you to shop through the web screen. Khaadi reinvented the in-store experience with their Experience hub and reshaped the future of retail in Pakistan.